Lukas seeks 6th Preakness win with Optimizer
Hall of Fame trainer D. Wayne Lukas was nestled on a corner
bench in front of the stakes barn at Pimlico Race Course, thinking
back to a time when he was nothing more than a young man trying to
make a living in the horse racing game.
"I remember sitting right there on that bench 32 years ago,"
he said, pointing to his left. "I had one horse sitting in that
first stall and we won it with Codex right here. And I remember
saying to my son, I said, `What's the big deal about this? (Heck),
we'll win a bunch of these.' I didn't realize it was going to take
eight more years to get the next one."
Codex won in 1980, the first time Lukas ever saddled up a
Preakness horse. He next won in 1985 with Tank's Prospect, and
although his memory is perhaps a bit shaky regarding the timing of
each victory, the 76-year-old Lukas knows darn well he's won the
Preakness five times.
He hasn't been in the Preakness winner's circle since 1999 with
Charismatic, and he has a decided long shot in Optimizer on
Saturday. But it would be foolish to dismiss his chances.
Because he's D. Wayne Lukas, and that means something when it
comes to big races. He does, after all, hold the Preakness record
with 36 starters.
"That experience factor. There is no how-to book," he said
Thursday. "You can't pull it up in the library or on a chip in a
computer that says this is how you do it. It's all experience. So
when you get me or (Bob) Baffert or some of these guys that have
been here a little bit, that's a tremendous edge."
Baffert, with 8-5 favorite Bodemeister, and Doug O'Neill,
trainer of Kentucky Derby winner I'll Have Another, have attracted
much of the attention this week. Optimizer has been installed as a
30-1 long shot, and Lukas didn't protest the odds too vigorously
because he knows it's going to take a near-perfect race for
Optimizer to turned around his 11th-place finish at Churchill
Downs.
"He's got to run better than he has," Lukas said. "He's
showed some brilliance or I wouldn't have him here. But he's got to
improve. He has to have a trip. He has to get a chance to run. He's
not a stop-start, nifty-type horse that you can get some adversity
in the race and then recover. He just needs a clean run. If he gets
a run at them, he's very sound and he finishes very well."
He acknowledged that this race is pretty much a setup for the
Belmont, which at 1 1/2 miles is better suited for Optimizer's
talent.
"Big sweeping turns, smaller field," Lukas noted. "The Derby
was a tough thing for him because there were 20 in it and he had
the 2-hole. He had to work all through the traffic. That was not a
good scenario. As soon as we drew the 2-hole I thought our chances
really diminished greatly. This is a little better scenario, but I
think the next one will be his cup of tea. He'll definitely get a
mile-and-a-half where a lot of these (horses) won't even be
around."
Someone asked Lukas if it's harder to come to Pimlico with a
Derby winner, or whether it's easier without one because there's no
pressure to keep the Triple Crown bid alive.
"The spotlight is what you make it. That never bothered me,"
he said. "I always thought that was part of the territory. You
only worry when you're 30-1 in this thing and nobody is asking for
your opinion. Then you've got a problem. As long as you've got a
good horse, you've won the Derby, you've got that notch on your
belt, this one's easier."
Unfortunately for Lukas, he's got that 30-1 horse.
"That doesn't worry me," he said. "I've already won five of
them. I don't have to wake up every morning and wonder if I can
train one of these. I'm really comfortable where I'm at. After
being in 30 of these I don't feel any pressure at all. I've been
there. I've had the highs and the lows in this particular race. I'm
very comfortable with what I've got, in what I'm doing."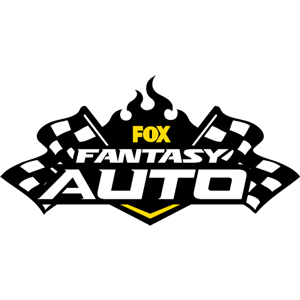 FOX Fantasy Auto
Form a Racing Team, Compete for Prizes
Play Now!