Lookin At Lucky wins Oaklawn's Rebel by a head
Bob Baffert took it easy on Lookin At Lucky while preparing for
Saturday's Rebel Stakes at Oaklawn Park. That strategy nearly cost
him a victory but he was content with how the top 3-year-old on the
road to the Kentucky Derby fared in the 1 1-16 mile race.
"He passed all the tests," Baffert said after Lookin At Lucky
recovered from a hard bump in the backstretch and won by a head
over Noble's Promise. "I wanted to prep him for the next one. I
didn't want to run him off the screen today. Even if he had run
second it would have been OK."
In his first race since December, Lookin At Lucky was four wide
in the turn for home and outran Noble's Promise. Dublin finished
third, three lengths back. In the backstretch, Lookin At Lucky and
Noble's Promise bumped, but both had cleared most of the field by
the top of the stretch.
"I didn't know how a young horse would react to that, but mine
dug back like a real professional," jockey Garrett Gomez said.
"Coming to the wire, I thought we'd get the other horse, even
though mine was tiring. This race will really help my colt."
Watching a replay of the stretch run, Baffert laughed as his
horse dug in beneath Gomez.
"Right here he is saying `Dammit, Bob, I wish you would have
trained me harder for this,"' Baffert said.
Lookin At Lucky paid $4.20, $2.80 and $2.20. Noble's Promise
paid $4.00 and $2.60 and Dublin paid $2.40.
Baffert said Lookin At Lucky would likely next race in the Wood
Memorial at Aqueduct or the Arkansas Derby on April 10.
"That last prep is the main thing … but you're not safe until
you put that saddle on and hear `My Old Kentucky Home,"' he
said.
At Santa Anita on Saturday, Caracortado lost for the first time
– falling to Sidney's Candy and Interactif in the $150,000 San
Felipe Stakes. Also, Odysseus beat Schoolyard Dreams by a nose in
the $300,000 Tampa Bay Derby. Super Saver, the race favorite, was
third.
Lookin At Lucky had been racing on synthetic surfaces in
California but at Oaklawn ran on dirt – which Baffert said gave him
a better sense of how well his horse is doing.
"This is as close as you can get to Churchill Downs. It's nice
to run on dirt. Then you know what you have," Baffert said.
And the race gave him a sense of Churchill, too, he said.
"He almost had a Kentucky Derby-type experience getting bounced
around," Baffert said. "I wanted him to do what he did today.
Except for him almost falling down, he did well. It's not me. It's
the horse. It's like a coach with a great player."
The noted trainer, inducted into the Racing Hall of Fame last
year after training three Kentucky Derby winners and winning three
Eclipse Awards, joked after the race that, until this year, he
hadn't had horses good enough to bring to Oaklawn Park and said
with a grin, "I got too big."
He said he was last here with Miss Gibson County in 1994 and
flew in for Saturday's race with the horse's owners. In 1998, as
the 1997 Kentucky Derby winner Silver Charm was healing from a
bruise, Baffert said he considered bringing the horse to Oaklawn
but instead sent him to Dubai. "It's easier to get to Dubai."
Baffert also trained Conveyance, which won Oaklawn's Southwest
Stakes for 3-year-olds in February.
Dublin, the son of Afleet Alex and which finished third in both
the Southwest and Saturday's Rebel, ran wide in the first turn,
struggled to within a length of the lead and then faded.
"My colt got tired, but we will fight again another day, like
the first Saturday in May," jockey Corey Nakatani said.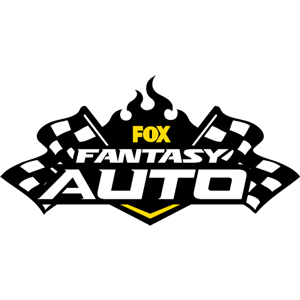 FOX Fantasy Auto
Form a Racing Team, Compete for Prizes
Play Now!