Hero of Order wins Louisiana Derby
Gennadi Dorochenko purchased Hero of Order for $3,000. The horse is now worth a whole lot more to his Russian owner/trainer after making history on Sunday at the Fair Grounds.
Hero of Order, who went off at odds of 109-1, took the $1 million, Grade 2 Louisiana Derby, holding off favorite Mark Valeski down the stretch to become the longest shot ever to win the race. He also was the longest shot in the 13-horse field.
Previously, no horse with odds of 99-1 or higher had finished better than third.
"This horse I bought . . . I break him, train him, everything," said Dorochenko, who spoke in a halting, Russian accent and talked in between sips of champagne. "I buy not expensive horses, but I make these horses rich, expensive horses. Show me one genius here in America who buys a horse for $3,000 who wins $1 million race."
Hero of Order took the lead midway through the far turn, stayed near the rail and held off Mark Valeski by half-a-length. The winner completed the 1-1/8 miles in 1 minute, 50.13 seconds on a fast track.
Rousing Sermon finished third, a nose ahead of Cigar Street, considered Mark Valeski's biggest challenger entering the race.
Hero of Order returned $220.80 for a $2 win bet.
Mark Valeski appeared on the verge of catching Hero of Order midway through the stretch. But jockey Rosie Napravnik, who won the 2011 Louisiana Derby aboard Pants On Fire, could not coax her horse to make up that final ground.
"We came around Cigar Street, and it looked like he got him put away easy enough and needless to say, that's who we thought we had to worry about," Mark Valeski trainer Larry Jones said. "We've been running against (Hero of Order) all meet, and I guess it was his turn."
Hero of Order finished fourth in the Risen Star Stakes, the major prep race for the Louisiana Derby, and well behind Mark Valeski, who lost by a nose to El Padrino.
"We all doubted him every time he's run a little bit, but he's run well every time," Napravnik said of Hero of Order. "He's run the numbers that are good enough to compete, so it does and it doesn't surprise me."
New Orleans native Eddie Martin Jr. was aboard Hero of Order, winning the Louisiana Derby for the first time.
"The horse showed good speed and put me in the race right away," Martin Jr. said. "My strategy was just go. I knew he was fit, but I didn't know how good he was going to be against this sort of competition. . . . I guess you could say it's a fluke, but the horse is really a legit horse. He proved he was deserving of the race."
It was Hero of Order's second career victory in 14 starts. He earned $600,000 for Dorochenko, more than enough to qualify for the Kentucky Derby.
Dorochenko, 53, said he never had attended the Kentucky Derby and was non-committal about his future plans. He said he came to America in 1993 and began training horses in 1997.
"We'll see how he's feeling," he said. "I'll tell you one thing. I'll not be afraid to run in the Kentucky Derby or something. We'll see who's the best."
Hero of Order is not nominated for the Derby or the other Triple Crown races. The only way he can run in the Derby is for the owner to pay a $200,000 supplemental fee and less than 20 nominated horses are entered, which is unlikely. The maximum field for the Derby is 20.
"I'm disappointed we didn't win because I thought we were going to be the best horse, but we ran a good race," Napravnik said of Mark Valeski. "He's still a very nice race horse."
The Louisiana Derby was one of three graded stakes races on Sunday's card. Nates Mineshaft ($20.80) blew away the field in the Grade II New Orleans Handicap for horses four years and older, winning by 7-1/4 lengths in a track-record time of 1:47.64. Casino Host ($23.80) took the Grade II Mervin H. Muniz Jr. Memorial Handicap on turf for horses 4 years old and up.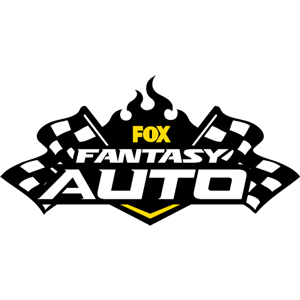 FOX Fantasy Auto
Form a Racing Team, Compete for Prizes
Play Now!