Making the grade: Far Right, winner of the Southwest Stakes
Making the Grade, which will run through the 2015 Belmont Stakes, focuses on the winners of the big races, usually from the previous weekend, who could impact the next Triple Crown. We'll be taking a close look at impressive winners and evaluating their chances to win important races based upon ability, running style, connections (owner, trainer, jockey) and pedigree.
This week we take a closer look at Far Right, winner of the $300,000 Southwest Stakes on Feb. 22 at Oaklawn Park.
Far Right's victory in the Smarty Jones Stakes was dismissed by many as a fluke because third-place finisher Mr. Z lugged out so badly after taking the lead in the stretch. But that win showed he could overcome trouble and win against strong competition. He followed with another victory at Oaklawn Park in the Grade 3 Southwest Stakes on Feb. 22, when he angled to the inside in the stretch and reeled in Hillbilly Royalty, Mr. Z and The Truth or Else to prevail. This time there were no excuses for the opposition. Far Right defeated the second-, third- and fourth-place finishers from the Smarty Jones (plus several newcomers), fair and square, and showed his potential as a major player on the Kentucky Derby trail.
Ability: Progression is a term you will hear often leading up to the Kentucky Derby. Trainers, handicappers and fans of racing like to see steady improvement from 3-year-olds that indicates the horse is headed in the right direction, ideally poised to run his top race on the first Saturday in May.
Far Right made a significant jump in winning the Southwest on Feb. 22 by earning a career-best Equibase Speed Figure of 106, which was a seven-point improvement from his previous best and a nine-point jump from his win in the Smarty Jones Stakes.
The 106 speed figure is eight points behind the top figure earned by a 3-year-old in a stakes this year, so Far Right still has some ground to make up on the best of his division.
The significant improvement showed in the Southwest also could be viewed as potentially harmful to his chances on the Triple Crown trail as career-best efforts from horses can be taxing and often are followed by regression. But two aspects of this performance give me confidence that this will not be the case with Far Right.
First, trainer Ron Moquett said after the Southwest that Far Right will bypass the Rebel Stakes on March 14 and instead target the $1-million Arkansas Derby on April 11 in what will be Far Right's final prep for the Kentucky Derby. That will give Far Right 48 days between races and almost seven full weeks to recover from a big performance.
Second, the Southwest came on a sloppy track, which can often lead to irregularities with speed figures. Oaklawn Park is a deep, dirt racetrack that, in my opinion, is fantastic for conditioning but also a bit slower than other tracks that host major Derby prep races when it comes to final times, training times and speed figures. Sloppy tracks are much more of a crapshoot depending on the amount of rain, how the track handles it and how the horses respond to the surface. My guess is that maybe the Oaklawn main track played a little bit faster than usual for the Southwest.
Looking at Far Right's resume as a whole, there is plenty to like. Far Right showed enough speed at two to be competitive in a Grade 2 race at three-quarters of a mile but really improved when stretching out. He finished third at Churchill Downs in the one-mile Street Sense Stakes and then lost all momentum when checked while making his rally in the Grade 3 Delta Downs Jackpot Stakes on Nov. 22 but persevered for third to close his juvenile season.
After watching the Delta Jackpot replay several times, I really thought that he had a big chance to win with a clean trip.
Far Right had to wait again for running room in the Smarty Jones but was able to overcome the traffic and win anyway, and he then paired Derby prep wins in the Southwest, which showed me that he knows where the finish line is and is learning to win.
For a colt who sold for $2,500 at the 2013 Keeneland January horses of all ages sale, Far Right has far exceeded expectations and there remains room to improve.
Running style: Far Right showed some speed early in his career when sprinting, but in his last three starts he seems to have found a comfort zone as a one-run, deep closer. That style has its risks, as Far Right found out in both the Delta Downs Jackpot and Smarty Jones Stakes, but he has the turn of foot to make up serious ground late in races. Navigating a clean trip in a big field in a major Kentucky Derby prep race or in the 20-horse field for the first jewel of the Triple Crown can be a challenge, but one thing seems certain: Far Right will be flying late.
Connections: Purchased for the bargain-basement price of $2,500 as a yearling by John Jazdzewski at the 2013 Keeneland January sale, Far Right was sold privately to Harry T. Rosenblum after he finished second in his first two races. He was transferred to trainerRon Moquett and won his first start for him in a sprint in September at Churchill Downs.Robert LaPenta purchased an interest in Far Right after his Delta Downs Jackpot Stakes third-place finish and now campaigns the colt in partnership with Rosenblum.
Moquett, 43, is a Fort Smith, Ark. native who grew up going to Oaklawn Park. Among his 23 stakes wins since taking out his trainer's license in 1997, Moquett's most lucrative victory to date came with Seek Gold in the $750,000, Grade 1 Stephen Foster Handicap in 2006. Moquett, who owns 501 career victories through Feb. 23, has never had a Kentucky Derby starter.
LaPenta has enjoyed success in the U.S. Triple Crown races, winning the 2008 Belmont Stakes with Da' Tara and finishing second in the 2010 Kentucky Derby with Ice Box and second in the 2005 Belmont Stakes with Andromeda's Hero. He also finished third in the 2010 Preakness Stakes with Jackson Bend, whom he raced in partnership with Fred Brei. LaPenta also owned 2007 Breeders' Cup Juvenile winner and champion 2-year-old male War Pass.
California-based Hall-of-Fame rider Mike Smith flew into Oaklawn for Far Right's two most recent victories. Smith has 5,256 victories through Feb. 23 and his mounts have earned more than $263.5-million in his career. Best known as the regular rider of 2010 Horse of the Year Zenyatta and 1994 Horse of the Year Holy Bull, Smith also is the all-time leading rider by Breeders' Cup wins with 21. Smith has a history of success on the Triple Crown trail, guiding Giacomo to victory in the 2005 Kentucky Derby, Prairie Bayou to a win in the 1993 Preakness Stakes and winning the Belmont Stakes twice (Drosselmeyer, 2010; Palace Malice, 2013).
Pedigree: Far Right is from the third crop of multiple graded stakes winner Notional, who won the Grade 2 San Rafael Stakes and Grade 3 Salvator Mile Handicap at a mile and the Grade 3 Risen Star Stakes at 1 1/16 miles. Notional also finished second in the 2007 Florida Derby and was stakes-placed on grass. He has six stakes winners to date as a sire and Far Right is his first graded stakes winner and leading earner.
Far Right's fourth dam (maternal great-great grandmother) Cascapedia, the 1977 champion older female, is the key to the bottom half of Far Right's pedigree. Cascapedia produced a pair of graded stakes winners and is the granddam (maternal grandmother) of Grade 1 winner Acey Duecey.
Cascapedia's stakes-placed daughter In Hopes, by Affirmed, is Far Right's third dam (maternal great grandmother). In Hopes produced a pair of stakes winners, including multiple graded stakes-winning sprinter Big Jag.
Far Right is out of the unraced Vinication mare Zindi and is her lone stakes winner to date. His grandam, Inspired Hope, won once at 1 1/16 miles from five career starts and produced four winners from as many starters with no stakes-placed runners to her credit.
You have to dig a little deeper into Far Right's pedigree to find the class, which combined with an unproven sire probably explains the low purchase price at the 2013 Keeneland January sale, but there appears to be plenty of stamina.
The talent and improvement Far Right has shown thus far gives plenty of reason for optimism. He has been largely overlooked so far on the Triple Crown trail, but that should change after his Southwest victory.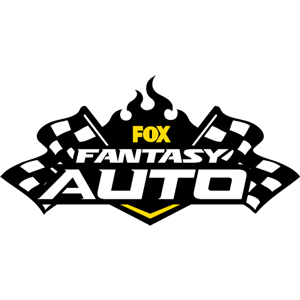 FOX Fantasy Auto
Form a Racing Team, Compete for Prizes
Play Now!