Making the grade: Kentucky Derby contender Danzig Moon
Making the Grade, which will run through the 2015 Belmont Stakes, focuses on the winners of the big races, usually from the previous weekend, who could impact the Triple Crown. We'll be taking a close look at impressive winners and evaluating their chances to win important races based upon ability, running style, connections (owner, trainer, jockey) and pedigree.
This week we take a closer look at Danzig Moon, runner-up in the $1-million Toyota Blue Grass Stakes on April 4 at Keeneland Race Course.
Danzig Moon became a buzz horse in February after a dominant win at Gulfstream Park, but after a distant fourth-place finish in the Tampa Bay Derby his Kentucky Derby hopes appeared pretty distant. However, a runner-up finish to top Derby hopeful Carpe Diem in the Toyota Blue Grass Stakes demonstrated significant improvement and also cemented a spot for Danzig Moon in the first jewel of the Triple Crown. Let's take a look at his chances for posting a Derby upset.
Ability: Trainer Mark Casse purchased Danzig Moon on behalf of owner John Oxley for $160,000 at the 2013 Keeneland September yearling sale. He finished fourth in a six-furlong sprint at Keeneland in his October 2014 debut and then finished second in his second start at two when stretching out to a mile later that month at Churchill Downs. Danzig Moon did not race again in 2014, but his 3-year-old bow was an eye-opener.
Danzig Moon returned on Feb. 7 at Gulfstream Park in a one-mile race and drew clear in the stretch to win by 4 ¾ lengths under new rider Julien Leparoux. He earned a 95 Equibase Speed Figure, a new career best, for the win.
The Tampa Bay Derby on March 7 was a step back for Danzig Moon, who finished fourth, beaten by 12½ lengths by Carpe Diem. His speed figure dipped to an 86 and seemed to indicate Danzig Moon was headed the wrong way.
Tampa Bay Downs can be a tricky track, however, and 3-year-olds in the spring can show sharp improvement or regression as they face new challenges, surfaces and adversity. Danzig Moon's Tampa Bay Derby was an example of the latter, but his next start in the Blue Grass Stakes was a prime example of the former.
Danzig Moon closed from fifth to finish second, while never seriously threatening victor Carpe Diem, in the Blue Grass and registered a new career-best Equibase Speed Figure of 105.
That speed figure puts him within striking distance of the elite 3-year-olds, but the 10-point top is a cause for concern. It is rare for a horse to improve off of such a significant jump to a career-best speed figure, however, it is possible given this was only Danzig Moon's fifth start and the longest race of his career. Perhaps it was the added distance more than anything that allowed him to reach his potential.
Still, it's probably more likely that Danzig Moon would turn in a similar performance or regress slightly than improve off of a career-best race.
Running style: Danzig Moon is a closer, meaning he drops off the pace and makes a late rally, but he is not a deep closer completely devoid of speed. He stays within reasonable striking distance, dropping between 4-5 lengths off the pace in both the Tampa Bay Derby and Blue Grass Stakes.
In a 20-horse field for Kentucky Derby, traffic is an issue for all of the runners. It can be more problematic for a closer seeking to navigate a path through fading pacesetters and runners rallying from off the pace. A loss of momentum can be the difference between a shot at wearing a blanket of roses and an unplaced finish.
Of course, the advantage to this running style is a horse who conserves energy should have plenty of gas in the tank late. Expect Danzig Moon to find his best stride in the final quarter-mile of the Kentucky Derby.
Connections: Trainer Mark Casse has been involved in Thoroughbred racing for his whole life as the son of longtime owner, breeder and trainer Norman Casse. He started running his father's Cardinal Hill Farm at the age of 15 and took out his trainer's license at 18. Mark Casse earned his first official win in 1979 at Keeneland Race Course.
Casse has won more than 1,800 career races and six of the last eight Sovereign Awards as outstanding Canadian trainer. Some of his top runners include Grade 1 winners Dark Ending, Exciting Story, Pool Play, Spring in the Air and My Conquestadory.
Casse won the Queen's plate in 2014 with Lexie Lou. His two Kentucky Derby starters to date both were unplaced.
Owner John Oxley won the Kentucky Derby in 2001 with Monarchos and also raced 1999 Breeders' Cup Distaff winner Beautiful Pleasure. He was named the Sovereign Award winner as Canada's outstanding owner in 2012 and 2013.
Oxley founded Oxley Petroleum, an oil and gas exploration firm based in his native Tulsa, in 1962. He sold the company in May of 2003.
Oxley also won the Kentucky Oaks in 1995 with Gal in a Ruckus. Danzig Moon would be Oxley's fifth Kentucky Derby starter.
Julien Leparoux took out his jockey's license in 2005 and was an instant hit. He won the 2006 Eclipse Award as outstanding apprentice in the United States. He added an Eclipse Award as outstanding jockey in 2009. Leparoux has amassed more than 2,000 wins since 2005, including 263 stakes wins and 167 graded stakes victories.
Leparoux has won five Breeders' Cup races in his career. His best finish from seven starters in the Kentucky Derby came in 2007, when he finished fifth aboard Sedgefield.
Pedigree: Danzig Moon is from the 12th crop of Malibu Moon, who ranked seventh or higher on the Blood-Horse general sire list for four straight years from 2010 through 2013.
Malibu Moon, by 1992 Horse of the Year A.P. Indy, has sired 88 stakes winners, including 32 graded stakes winners and 2004 champion 2-year-old male Declan's Moon. His son Orb won the Kentucky Derby in 2013, and Malibu Moon has become a source of class and stamina among the stallion ranks.
The bottom half of Danzig Moon's pedigree also boasts plenty of class. His dam, Leaveminthedust, by Danzig, was winless in three starts but her best race was a runner-up finish going 1 1/8 miles at Saratoga Race Course.
Leaveminthedust is a full sister (same dam [mother], same sire [father]) to graded stakes winner and sire Defer and a half-sister (same dam, different sire) to graded stakes winner and sire Philanthropist and graded stakes winner Reload.
Danzig Moon's grandam (maternal grandmother), Hidden Reserve, by Mr. Prospector, finished second in the 1 1/8-mile, Grade 2 Demoiselle Stakes as a 2-year-old in 1996 and also placed in a pair of graded stakes as a 4-year-old. She is a full sister to multiple Grade 1 winner Educated Risk and a half-sister to champion Inside Information, the dam of champion Smuggler. This also is the family of leading sire What a Pleasure.
Given the class and stamina in Danzig Moon's pedigree plus his running style, expect him to find his best stride late in the Kentucky Derby and close with a rush. I expect to see him passing horses in the Churchill stretch, but it remains to be seen if he is good enough to seriously challenge the best 3-year-olds from what appears to be a good crop.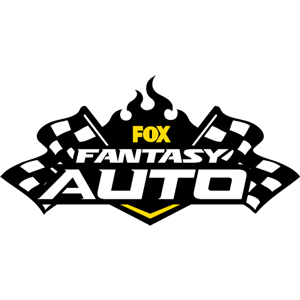 FOX Fantasy Auto
Form a Racing Team, Compete for Prizes
Play Now!