Kentucky Derby spotlight lands on unexpected trainer
LOUISVILLE, Ky. – The first time Art Sherman came to the Kentucky Derby, in 1955, it was as a stable hand for trainer Mesh Tenney, and he traveled from California by railcar, sleeping on straw, next to the horse who brought him here, Swaps.
Sherman was a bit player in the story of Swaps, who won that Derby. But when he left California on Monday, Sherman did so as the trainer of the horse acknowledged as the favorite for Saturday's Kentucky Derby, California Chrome.
And his friend, trainer Tom Proctor, wanted everyone – at least everyone on their flight Monday – to know about it.
They took separate flights from different Southern California airports before connecting in Phoenix along with jockeys Mike Smith and Gary Stevens. Proctor, who has an outsized frame and personality, convinced the gate attendants to let Sherman on the plane first and convinced the flight attendants to announce who Sherman was and why he was on that flight to Louisville.
"I just wanted to embarrass him," Proctor said Tuesday at Churchill Downs. "All the people on the flight were nice. They were getting photos taken with Art and Gary and Mike."
Like Sherman, California Chrome also flew here Monday. It was his first plane ride and his first trip outside California. He arrived safely and will spend the week in a stall in Proctor's barn at Churchill Downs. On Tuesday, he made his first visit to the track for a routine jog, and Sherman liked the way everything had unfolded so far.
"It was a great trip, the horse arrived just perfect, and he went perfect this morning," Sherman said. "The exercise rider said it was the best he's felt in a long time. He said he felt different, more aggressive. He was full of himself. That made me feel good."
California Chrome went without the yellow training towel Churchill Downs gives to all Derby runners. Sherman wasn't being coy. The original towel that was provided misspelled the colt's name as "Califorina Chrome." A new towel was being produced for use the rest of the week.
California Chrome and Dance With Fate, who traveled with California Chrome, were the last two Derby horses to arrive in Kentucky. Neither will have a work here, nor will Samraat, and perhaps Uncle Sigh.
A generation ago, trainers hustled to get to Churchill Downs to work early and often. But several recent Derby winners – Funny Cide, Giacomo, and I'll Have Another – have shipped in late and merely galloped over the track, a strong percentage considering how few do it. Bottom line: Different circumstances demand different approaches, and Sherman, who has been on the racetrack for almost 60 years, thinks California Chrome has the proper temperament to handle the new surroundings.
"He's got the best demeanor of any horse I've ever been around," he said. "He loves people. He's a people horse.
"He had a lot of attention in California before he left," Sherman said, referring to large crowds for the Santa Anita Derby and his final workout at Los Alamitos on Saturday. "It was wall-to-wall people, and he never turned a hair."
Sherman said California Chrome would school in the paddock one morning this week and school at the gate another.
Sherman himself was in demand. He did a press briefing at his barn, was to attend a dinner honoring this year's Derby trainers Tuesday night, and had official press conferences slated for Wednesday and Thursday mornings. All that followed a late night of reverie Monday at a local restaurant with many of his old friends, like Churchill track announcer Larry Collmus, whom Sherman first met when Collmus called races in Northern California 20 years ago.
"I've got to pace myself better," Sherman said. "I'm enjoying this, at this stage of my life. I probably thought I'd never get here with this type of horse. It'd be a real feather in my hat if we could get lucky. I've been on the racetrack my whole life. The game's been very good to me."
Sherman said when he first came here in 1955, sleeping next to Swaps on straw in the railcar was "like being with a friend."
Asked what he found different from his first Derby experience all those years ago, Sherman looked at the paved road between barns and said, "It used to be all grass in between."
"I'd take Swaps out and do figure eights bareback," he said.
Tuesday morning, for his press briefing, Sherman – a former jockey – was on a step stool. But, like 59 years ago, he still had the best view around.
In other Derby developments Tuesday:
◗ Owner Ron Sanchez said Social Inclusion, who was 22nd on the points list, would not be sent from Florida in the hope of drawing into the Derby, whose starting field is capped at 20.
◗ General a Rod worked a half-mile in 49.50 seconds under his Derby jockey, Joel Rosario.
– additional reporting by Mike Welsch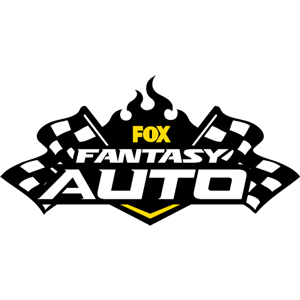 FOX Fantasy Auto
Form a Racing Team, Compete for Prizes
Play Now!