9 things you probably didn't know about the Kentucky Derby
You probably already know that the race's official drink is the mint julep and that Hunter S. Thompson founded "Gonzo" journalism at the 1970 Kentucky Derby. (If not, go read this.)
And if you're reading this you probably already know that folks on Millionaire's Row and all over the grandstand will be wearing some ludicrous hats, and that there's a roughly 75 percent chance of a Tom Brady appearance at Churchill Downs.
It's almost time for the 142nd running of the historic Kentucky Derby on Saturday at Churchill Downs, so dig in for nine things you probably did not already know.
1. The first Kentucky Derby winner was not "supposed" to win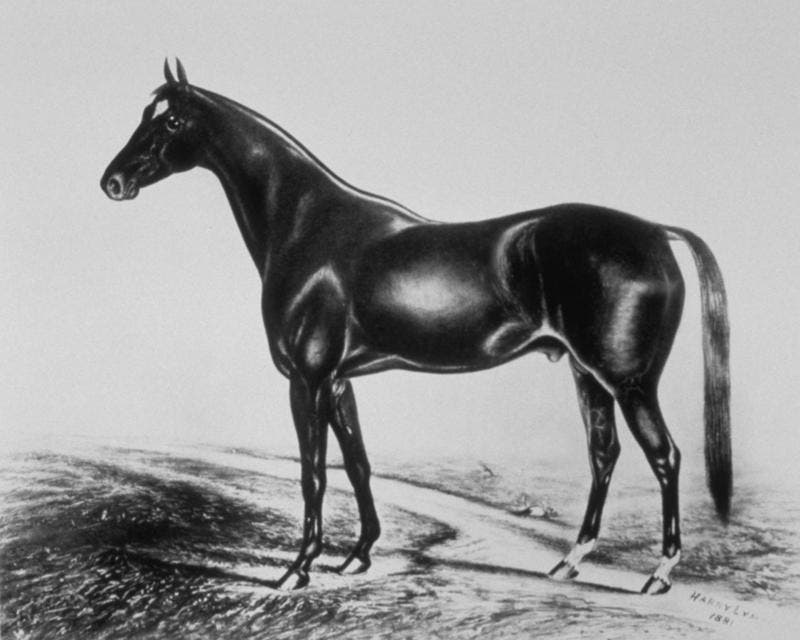 That would be the blood-red colt Aristedes at the first running on May 17, 1875. Aristedes was owned by Kentucky native H. P. McGrath, who also owned the race's favorite and Aristedes' stablemate, Chesapeake. Aristedes was supposed to serve as the rabbit (to set a fast pace and tire the supposed frontrunners) to eventually make way for Chesapeake. Well, the smallish red-colored colt ridden by 19-year-old jockey Oliver Lewis kept a lead while Chesapeake faded. Lewis looked to McGrath over the rail where he waved his hat and shouted "go on and win it." Aristedes faced a challenge from two others but held on to win.
19 Kentucky Derby winners' names start with the letter S, more than any other letter, including three eventual triple crown winners, Sir Barton (1919), Secretariat (1973) and Seattle Slew (1977). The others are: Spokane (1889); Sir Huon (1906); Stone Street (1908); Shut Out (1942); Swaps (1955); Spectacular Bid (1979); Sunny's Halo (1983); Swale (1984); Spend a Buck (1985); Sunday Silence (1989); Strike the Gold (1991); Sea Hero (1993); Silver Charm (1997); Smarty Jones (2004); Street Sense (2007); and Super Saver (2010).
"S" horses in this year's field include Suddenbreakingnews and Shagaf.
3. Only two horses have turned the "Greatest Two Minutes in Sports" into a shorter affair
4. A New York sportswriter coined the term "Run for the Roses" — and eventually became the president of Churchill Downs
In 1904, the rose became the official flower of the Kentucky Derby and two decades after that, in 1925, New York Evening Journal columnist Bill Corum dubbed the famous race the "Run for the Roses" in an article. Years later, in 1950, Corum became the president of Churchill Downs and served for eight years, adding new barns, seating, and sprinkler systems during his tenure.
5. The garland of roses presented to the winner weighs about 43 pounds
6. Grindstone won the 1996 Derby by a nose in the closest finish, then was retired shortly thereafter
7. Originally the Kentucky Derby was one-and-a-half miles long
In 1896, the race was shortened from one-and-a-half miles, considered too long a distance, to the one-and-a-quarter miles, which it has remained. However the Belmont Stakes, the final jewel of the Triple Crown, dubbed "The Test of the Champion" and "The Run for the Carnations," has challenged competitors to a full one-and-a-half miles since 1926.
8. All the Kentucky Derby entrants share the same birthday
That's a result of the way Thoroughbred horses are tracked (in the Northern hemisphere) because regardless of a horse's actual date of birth, its birthday is considered Jan. 1. So, all 22 of the 3-year-old horses that were formally entered turned one on Jan. 1, 2014.
9. This year's favorite, Nyquist, has won more money than any horse entering the Derby
That's partly because of inflation but Nyquist is also undefeated in seven races, having won already $3.3 million with victories at the Breeders' Cup, San Vincente Stakes and Florida Derby. Nyquist earned an extra millon bucks thanks to a Fasig-Tipton bonus for any horse that went through its at Gulfstream Park and continued to take the Florida Derby. Nyquist is currently 3-1 favorite to wear the roses on Saturday.
Giddy up!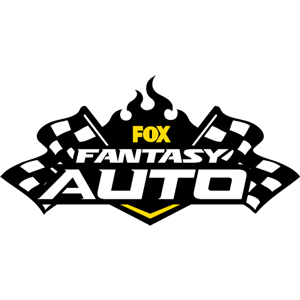 FOX Fantasy Auto
Form a Racing Team, Compete for Prizes
Play Now!