Kentucky Derby favorite Nyquist proves perfect marriage of horse racing and hockey
Nyquist is expected to be the favorite to win Saturday's Kentucky Derby. While the 3-year-old's NHL namesake won't be in attendance at Churchill Downs, the Stanley Cup should make for an acceptable stand-in.
The undefeated California-based bay colt is named after Detroit Red Wings right wing Gustav Nyquist, the latest in a line of horses that longtime Wings fan J. Paul Reddam has named for players. But unlike Lidstrom, Zetterberg, Datsyuk and others before him, Nyquist has a legitimate chance to make history in the Triple Crown.
Still, a front-runner can use some motivation, so on Saturday, the keeper of the Cup will be swinging by the barn for a visit. In April, during an interview with FOX Sports, Nyquist the hockey player expressed interest in being at the race, too, but the fifth-year forward will be in Russia competing for Sweden in the IIHF Ice Hockey World Championships.
#KyDerby16. Nyquist poses with the Stanley Cup. pic.twitter.com/pUQkJdvNCm

— Ron Mitchell (@BH_RMitchell) May 7, 2016
"I've never really been into horse racing before, to be honest with you, but this, for sure, has given me some interest," said Nyquist, whose Red Wings fell to the Tampa Bay Lightning 4-1 in the opening round of the NHL playoffs. "I follow all his races, so I'm hoping for (a win in) Kentucky now."
As for how this particular horse came to be named Nyquist? Well, it was largely a result of some playful ribbing between Reddam and Colorado Avalanche defenseman Erik Johnson.
"We've got a couple horses together, and I was teasing Erik last year that he should go sign as a free agent with the Wings, and he was like, 'I wouldn't sign with them if they were the last team on earth,'" Reddam recalled in a phone interview with FOX Sports last week. "So we're going back and forth and to needle him a little bit harder, I decided I was going to name my next two horses Nyquist and Mrazek. So it just so happened that this particular horse, the name Nyquist came up for him.
I follow all his races, so I'm hoping for (a win in) Kentucky now.
Gustav Nyquist
"There wasn't a connection beforehand between the name Nyquist and what it connoted about the player with the horse," Reddam continued. "But that having been said, I've always thought that Nyquist the hockey player played the game at a very high level and conducted himself with a lot of class, and wouldn't you know it, the horse is kind of the same way. He's a very high-class racehorse."
This won't be the first time the Stanley Cup has paid a visit to the Derby. In 2014, it also made an appearance for a photo op with the Boston-based horse Wicked Strong, who went on to finish fourth in the race. In addition, Ed Olczyk brought the trophy to Belmont Park to visit Derby-winner Go for Gin the summer after the New York Rangers won their last Stanley Cup in 1994.
Best of luck to @TheNyquistHorse running @KentuckyDerby this weekend!

— Gustav Nyquist (@GNyquist) May 2, 2016
It also won't be the first encounter with the Cup for Reddam, who grew up a Wings fan in Windsor, Ont., in the 1960s. Reddam said he was the only kid in school who rooted for Detroit (his mother was the legal secretary for the Wings' general counsel) while most pulled for Toronto or Montreal despite the Motor City's proximity.
"I remember one of my biggest disappointments as a kid was my dad had two tickets to Game 6 of the 1966 finals against Montreal, and he took my mother instead of me," Reddam said. "I was the oldest kid in the family, and I was just beside myself that I did not get to go to this playoff game. At the time the games weren't on TV very much, but they were on the radio all the time and I would listen religiously to them."
Reddam eventually moved to Southern California in 1979, but he maintained his Red Wings fanhood, even through an era when Detroit could be difficult to root for.
"With the expansion of the league, the team sort of fell on hard times, and they were basically horrible through most of the '70s and into the first part of the '80s," he said. "But I was a fan and that's how it was, so I just endured it."
He was also there in 1995, when Detroit lost to the New Jersey Devils in the finals, and then finally, in 1997, he got to see Detroit's Cup-clinching win over the Philadelphia Flyers in person with his brother. Reddam was also in attendance the following year, when the Wings finished off a sweep of the Washington Capitals in D.C. (his brother was supposed to join him, but his plane got stuck in Detroit), and celebrated with the team in the dressing room after it beat the Carolina Hurricanes for the Cup in 2002.
"It was great when we were kind of emancipated in '97 when they finally won," Reddam said, adding that the 2002 celebration "was a personal lifetime moment for me, celebrating with the Cup, drinking out of the Cup and so on. I've just been such a big fan for basically my whole life."
Reddam went to Game 5 of the 2008 Cup win over Pittsburgh, too, but wasn't able to go to Game 6. Unfortunately, he was also there for Detroit's Game 7 loss to the Penguins in 2009. Detroit hasn't been back in the Cup finals since, and has been bounced in the first round each of the last three seasons, but a Kentucky Derby win would certainly help ease that pain for Reddam, and would be welcome news for all Nyquists involved.
"My sense of things, having seen him interviewed in the fall, was that he didn't know beans about horse racing, because he said, 'Oh, I heard he won the tournament,' and that kind of tells you all you need to know right there," Reddam said of the Wings winger. "But he reached out to me and texted that if I was ever in Detroit to come on down to the dressing room and he'd introduce me to the players, this and that. He seems like a great guy."
Added Nyquist, the player, of the horse: "There's a few guys (who have Reddam horses named in their honor), but it's nice to see that this one is the most successful one. I just wish him all the luck, and I hope he wins."
You can follow Sam Gardner on Twitter or email him at samgardnerfox@gmail.com.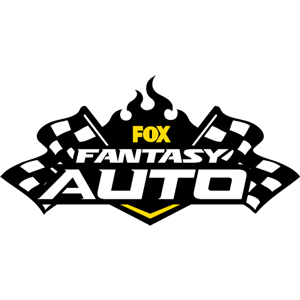 FOX Fantasy Auto
Form a Racing Team, Compete for Prizes
Play Now!