Kentucky Derby Diary: California Chrome's trainer Art Sherman
Art Sherman, 77, who was last part of the Kentucky Derby scene when he rode in a rail car with Swaps from the West Coast to Louisville to win the 1955 Derby, has agreed to take followers of America's Best Racing along for the ride as he prepares potential superstar California Chrome for the Run for the Roses. The California-bred dominated his last four starts, winning by a combined margin of 24¼ lengths.
Below is the first installment of his diary, as told to Tom Pedulla:
I am often asked how California Chrome compares to Swaps. I feel it is too early to answer that question just yet. I cannot tell you how much respect I have for Swaps. I always want to make sure he is held in that high regard. When Bill Shoemaker, one of the finest jockeys in history, tells you Swaps was one of the best he ever rode … that tells you plenty.
California Chrome still has so much to do before he can be in the conversation with Swaps, starting Saturday at Churchill Downs. I will compare the horses in one respect: they are both what I call people horses. They want to be around people. They enjoy attention. They have no bad habits.
I was 18 years old when a groom and I accompanied Swaps on the ride of a lifetime. The three of us were in one car for four days. Swaps was so neat to be around that it was a pleasure to be in his company. It is the same with California Chrome. Neither has a mean bone in his body. They are as gentle as can be until its show time. Then they are the gutsiest horses you can find.
The demeanor of a horse is so important as we get ready for the big day. How will California Chrome react to his first plane ride, a temperature change and a very different setting? I have no worries.
How will he handle the big crowds that will follow his every move at Churchill Downs and the much bigger crowd, more than 100,000 strong, that will roar when he comes into view on Derby day? Again, no worries.
AMERICA'S BEST RACING
I am that sure of this horse's makeup. He has won at three different racetracks already. Once he sees that Churchill Downs is just another racetrack – but with a lot more activity around – I am sure he will be fine. Other horses may become a bit unglued by all of the fanfare on race day. Some may be wound so tightly that they will lose the race before it even begins. No one knows a horse like this trainer, and I know mine won't.
It also is a relief to me and my staff to know that most of the work is done to get California Chrome ready for the biggest race of his life. He breezed four furlongs in :48 1/5 seconds at his home base of Los Alamitos [Race Course], which was just what I wanted. He made it look effortless. He is as sharp as I can possibly have him and he bounced out of the work just fine. Everything is tight. He is as full of himself as he can be.
Other than allowing him to stretch his legs each morning and familiarize himself with the Churchill Downs surface, all that remains is to familiarize him with the starting gate and to school him in the paddock. Otherwise, I am really satisfied with the way he is coming into the Derby.
Now, it is a matter of counting down the days to a race that cannot come soon enough.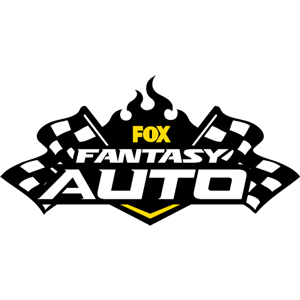 FOX Fantasy Auto
Form a Racing Team, Compete for Prizes
Play Now!