Kentucky Derby diary: California Chrome at home at Churchill Downs
Art Sherman, 77, who was last part of the Kentucky Derby scene when he rode in a rail car with Swaps from the West Coast to Louisville to win the 1955 Derby, has agreed to take followers of America's Best Racing along for the ride as he prepares potential superstar California Chrome for the Run for the Roses. The California-bred dominated his last four starts by a combined margin of 24¼ lengths.
Below is the second installment of his diary, written with Tom Pedulla:
The first day at a new track after a horse has traveled is always a concern for a trainer. Did the shipping take anything out of him? Is he uptight in his new surroundings? How is he handling the climate change? Above all, in the case of California Chrome, how does he grip a surface very different from the dry, fast track he knows so well as his Los Alamitos base in California?
I arrived at Barn 20 at Churchill Downs early Tuesday morning with all of these questions to be answered. I was relieved to find California Chrome sleeping soundly, looking as comfortable as could be. When reporters, photographers and television crews followed him to the track and back, he did not turn a hair. Believe me, he's a rock star in California, so he's gotten used to crowds. I kind of think he enjoys being the center of attention.
When it was time to go to work with his morning gallop, William Delgado, the exercise rider who does such a fantastic job for us, said it was the best he felt to him in a long time. He said he did feel a bit different, but in a good way. He felt the deeper track than the ones they went over before brought out even more aggressiveness in the colt in the way he grabbed the dirt.
Coming back here brings a flood of memories. Reporters constantly ask me what it was like to be in a rail car for four days when Swaps traveled from the West Coast to Louisville for the 1955 Derby. You might think it was an awful experience. It was not. Heck, I was 18 years old and as excited as I could be. Me and the groom were not just riding with any horse. We were with Swaps, a kind, gentle horse who knew us well and treated us as friends. He slept in one corner of the car. We had our sleeping bags and bedded down on the opposite side as the miles and hours clickety-clacked away, bringing us ever closer to our date with destiny.
The big question in that day was how Swaps could ever beat the favored Nashua and masterful jockey Eddie Arcaro. Well, you know what happened. He broke sharply for Bill Shoemaker and set the pace. "Shoe" was just waiting for the challenge that was sure to come, waiting to see how his mount would respond to that threat.
Nashua loped along during the backstretch run, perfectly placed, before Arcaro signaled to him that it was time. The roar of the crowd was deafening as Nashua launched his rally, drawing ever closer to his rival with every powerful stride. "Shoe" knew what that din meant as hard-charging Nashua reached the right flank of Swaps. Shoe asked the horse for everything he could possibly give. Swaps dug down and found the extra gear only the immortals have, pulling away by 1½ breathtaking lengths.
I have high hopes for California Chrome on Saturday. Yet, in one sense, I feel I cannot lose. My beloved Swaps already provided me with a Derby memory to last a lifetime.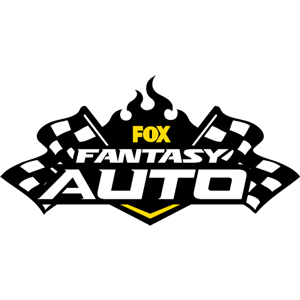 FOX Fantasy Auto
Form a Racing Team, Compete for Prizes
Play Now!