Game On Dude wins the Californian
Game On Dude led all the way to win the $147,000 Californian by a record 7-1/4 lengths on Saturday at Betfair Hollywood Park, with co-owner Joe Torre looking on.
Ridden by Chantal Sutherland, Game On Dude ran 1-1/8 miles on the synthetic Cushion Track in 1 minute, 48.01 seconds and paid $4 and $2.40 as the even-money favorite for Hall of Fame trainer Bob Baffert. The 5-year-old gelding's margin of victory was the largest in the race's 57-year history.
"He made me look like a champion. It's so much fun to ride a horse like that," Sutherland said. "It's just like unbelievable, the power and so much endurance."
Kettle Corn finished second. Baffert's other entry, Prayer for Relief, was another half-length back in third. There was no show wagering after Uh Oh Bango was scratched, reducing the field to four for the Grade 2 race.
"He was quick out of there," Sutherland said. "On the backside, I didn't move a muscle. I don't even know if I breathed. He was just like on go. He relaxed sweet and the he just took off."
It was a complete turnaround from Game On Dude's last start, in the $10 million Dubai World Cup on March 31. He was beaten by 20-1/2 lengths.
"I told (Chantal) to go away from there and let him get into a groove and don't worry about anything. He'll just drag you around there," said Baffert, who suffered a heart attack five days before the Dubai race. "Chantal gets along with him really well. He really likes her. That's why she's riding him."
Game On Dude has seven wins in 17 career starts and earnings of more than $2.3 million for Torre and the other owners.
Torre, the retired manager of the Los Angeles Dodgers and New York Yankees, got the rare opportunity to see his horse run in person after having to miss the trip to Dubai because of a commitment involving his job as MLB executive vice president.
"I wanted to go," Torre said. "In a way it was disappointing, but in another way it was great that (Baffert) came home and recovered the way he did. That's the most important thing. There's always another race."
Game On Dude's next start will be in the $500,000 Hollywood Gold Cup on July 7. He lost by a nose in that race last year.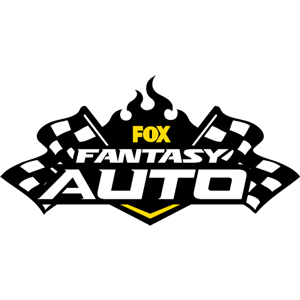 FOX Fantasy Auto
Form a Racing Team, Compete for Prizes
Play Now!