Gutierrez gambles for a better life
The stranger's offer was simple. Who wants to come 5,000 miles across two borders to a country where you don't speak the language, with no guarantee of anything but the most meager accommodations and an opportunity to work?
All of 19 years old, Mario Gutierrez didn't need to think hard about the offer.
How difficult would it be to leave your entire life behind in an instant?
How desperate for any other kind of existence would you have to be to say yes when the trainer from Canada shows up at the Mexican racetrack in December 2006 and asks if anyone wants to leave with him?
"Where I came from," Mario Gutierrez said, "I'm used to not having much. So it wasn't really that tough. We're always looking for a better life."
There is no straight line from the slums of Mexico City to the winner's circle at the Kentucky Derby, where Gutierrez guided I'll Have Another two Saturdays ago after a ride that was both technically flawless and completely unexpected.
The journey has made Gutierrez an emerging star, a conqueror of that better life he had the bravery to chase. But getting from there to the Triple Crown, of which he'll try to win a second jewel in the Preakness Stakes on Saturday, is a story that defies almost any explanation.
As much as that story serves as a testament to his talent and courage, it is also a tale of serendipity and kindness, luck and premonition.
And if not for Terry Jordan, none of it would have happened.
"I don't want any praise or glory," Jordan said by phone from Ontario where he's just another horseman for whom a race like the Kentucky Derby doesn't seem winnable in 10,000 lifetimes. "To be honest, it was self-serving. I thought he could do what needed to get done."
Jordan spent his winters at a condo in Acapulco, and on the weekends he'd drive to Mexico City for the races — mostly for fun, but occasionally to look for horses to buy or scout help for his stable in Vancouver, where grooms are in short supply. On one trip six years ago, he began asking around if anyone would be interested in coming to Canada. Gutierrez said yes.
Jordan had reservations. Gutierrez was only 19 then, too young and unseasoned to live that far from home. Jordan was looking for a journeyman anyway, not an apprentice. Gutierrez's agent, who spoke English, had to beg Jordan to take him.
"He told me he had a lot of faith in this kid," Jordan said. "He said, 'This is a good kid and he's going to be a very good rider. Take a chance on this guy, Terry.' That gave me a little push."
The next day, Jordan brought Gutierrez with him to the Canadian embassy in Mexico City and began the long, difficult immigration process. Three months later, the jockey was at Hastings Park in Vancouver, surrounded by a world that didn't make much sense to him. For a while, he was homesick. The language, the weather, even the racing was very different than anything he had experienced.
His decision to leave Mexico, however, was quickly justified. Gutierrez won races, made connections and got an offer to ride first call for Glenn Todd, who owned a large stable of horses. As part of the deal, Gutierrez even lived at Todd's home. By 2007, he was the leading rider at Hastings Park.
But even by Canadian standards, Hastings is the minor leagues of thoroughbred racing. Last Saturday, its feature race was an allowance with a $19,000 purse. From there to high-priced stakes races in the United States is like jumping from your local club championship to the PGA Tour.
That wasn't even really the goal when Gutierrez went to Southern California last winter to ride a few horses that Todd had brought to Hollywood Park. Nonetheless, he caught the eye of J. Paul Reddam, who owns one of the more successful racing operations on the California circuit. Reddam didn't know anything about Gutierrez or his career in Canada; he just liked the way he moved and positioned himself on a horse and asked his trainer Doug O'Neill if he knew anything about the new kid.
He didn't, but O'Neill asked around and invited Gutierrez to work out a rather unaccomplished 3-year old named I'll Have Another.
"Doug said he was really a nice guy and very sincere and he seemed to really get along with the horse well," Reddam said. "He thought (Gutierrez) had really light hands and he'd be OK with giving him a shot.
"Generally speaking, my feeling is that I'd like to have the top riders riding my horses. This was kind of a step out of the box, and it's just one of those weird intuitions you get."
On Feb. 4, Gutierrez rode I'll Have Another to an easy win in the Robert V. Lewis Stakes at odds of 43-1. Then they won the Santa Anita Derby, Gutierrez pushing his horse past Creative Cause in the final 50 yards to send him to the Kentucky Derby. At that point, O'Neill could have replaced Gutierrez with a more experienced rider, but why change? He had earned the opportunity.
When they got to Louisville, both horse and jockey were largely ignored. But that was nothing new for Gutierrez, who had found it difficult to find regular work on the ultra-competitive Southern California circuit even as I'll Have Another rose through the ranks of the 3-year-old crop. When he arrived in Louisville, Gutierrez was averaging only a couple mounts per day and had onlyh 12 wins for the entire year.
"It's just a matter of time before he blows up," O'Neill said.
Even with his Derby success, it still hasn't happened, which tells you just how unorthodox it is for a jockey to go from the bush-league tracks in Canada to the Triple Crown in less than a year. When he went back to Hollywood Park last weekend, Gutierrez said he could only get two mounts each on Saturday and Sunday.
"It's new, that's for sure," Gutierrez said of the media attention he's received since the Derby. "I'm still not riding that many horses."
That's probably going to change soon, especially if he wins the Preakness. And back in Canada, Jordan is watching the transformation with amazement. From meeting a shy 19-year-old in Mexico, to Hastings Park where he needed a translator just to give him riding instructions to winning the Kentucky Derby? That just doesn't happen.
A few days after the Derby, Luis Contreras, another Mexican jockey based in Canada, sought out Jordan. He had been at Churchill for the race and celebrated with Gutierrez. Contreras came back with a simple message for Jordan: Thanks.
"All the kids down there are pretty well dirt poor," Jordan said. "He never had anything. But he's a really good guy. Nobody would be disappointed helping him out. Now he's got his own life. I'm just happy it's better than the old one."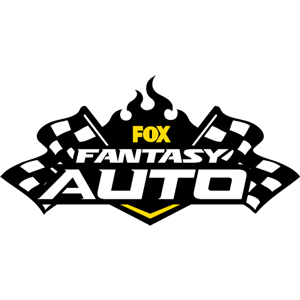 FOX Fantasy Auto
Form a Racing Team, Compete for Prizes
Play Now!