Jockey Club Tour on FOX Sports 1 returns for second year
The Jockey Club and FOX Sports Media Group this week announced that The Jockey Club Tour on FOX Sports 1 will kick off its 2015 season with the $500,000 Donn Handicap from Gulfstream Park in Hallandale, Fla. and the $500,000 San Antonio Stakes from Santa Anita Park in Arcadia, Cali. on Saturday, Feb. 7, from 5:30-7:30 p.m. ET.
It is anticipated that the San Antonio field will include the 2014 Kentucky Derby and Preakness Stakes winner California Chrome, the 2014 Breeders' Cup Classic winner Bayern and the 2013 Eclipse Award winning 2-year-old colt and 2014 Pacific Classic winner Shared Belief. The three newly turned 4-year-olds are 2014 Eclipse Award finalists for leading three-year-old male and last met in a controversial Breeders' Cup Classic Oct. 31.
The Donn is expected to attract 2014 Donn winner Lea, 2014 Florida Derby winner Constitution and Commissioner, who finished second to Tonalist in the 2014 Belmont Stakes.
The Feb. 7 telecast will also feature the $300,000 Gulfstream Park Turf Handicap from Gulfstream Park and the $200,000 San Marcos Stakes from Santa Anita Park.
The Stronach Group, which owns and operates both tracks, will offer a Pick 4 wager on that day, covering all four races on the telecast.
The complete schedule of races, dates and air times for The Jockey Club Tour on FOX Sports 1 will be announced in the near future.
Greg Wolf, Richard Migliore, Andy Serling, Simon Bray and Alyssa Ali will once again handle the on-air duties for the series this year. Wolf will serve as the host while Bray and Serling will handle analyst/handicapper duties. Ali will serve as the team's reporter and Migliore will be an analyst.
"We could not script a better beginning to our second season of Jockey Club racing than this showdown of champions," said Mike Mulvihill, senior vice president of programming and research for the FOX Sports Media Group. "We thank The Jockey Club and The Stronach Group for helping us bring this race to a national audience, and we especially applaud the connections of the top contenders for their willingness to bring their stars back this year and take each other on head-to-head."
"The current Santa Anita meeting got off to a great start with nearly 41,000 fans on Opening Day and the expected field for the San Antonio Stakes should attract another good crowd in addition to fans around the country who will be able to enjoy it on FOX Sports 1," said Tom Ludt, president of Santa Anita Park and SVP of Racing and Gaming for TSG. "There is always a terrific sense of anticipation and excitement when top caliber and well-known horses compete against each other and we're eagerly awaiting the Donn-San Antonio telecast on FOX Sports 1."
"The ever-increasing national television presence of Thoroughbred racing, which now includes several races leading up to the Triple Crown and Breeders' Cup as well as the FOX series, certainly helps build awareness of our sport," said James L. Gagliano, president and chief operating officer of The Jockey Club. "The Jockey Club Tour on FOX Sports 1 series, along with our wide-ranging fan development efforts conducted under the America's Best Racing brand, encourage consumer engagement and we look forward to working with our track partners, our sponsors and the team at FOX Sports to once again bring some of our best racing events to new audiences."
The Jockey Club Tour on FOX Sports 1 is a joint production led by Brad Zager, vice president productions of FOX Sports, and Tim Turrell, the executive producer of The Jockey Club Tour on FOX Sports 1.
The partnership between the FOX Sports Media Group and The Jockey Club is a multi-year agreement that was announced in August 2013. The agreement also includes international and Spanish-language rights, including the ability to air races on FOX Deportes, the nation's leading Spanish-language sports network.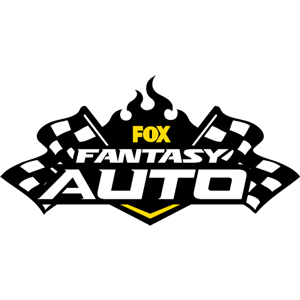 FOX Fantasy Auto
Form a Racing Team, Compete for Prizes
Play Now!