It's Zenyatta vs. Blame again for horse of year
Zenyatta is retired, tucked away in her stall on a Kentucky farm
awaiting her first breeding date with a stallion. Yet the superstar
mare who went 19-1 in her career has one more race she's trying to
win – Horse of the Year.
Zenyatta was denied in her bid last year, losing the biggest
Eclipse Award of all to filly Rachel Alexandra. She didn't win the
year before either, losing to Curlin.
And now Blame stands in her way.
He's the 4-year-old colt who edged Zenyatta by a head in the
Breeders' Cup Classic, her only defeat in 20 races.
Voting for Horse of the Year has already ended, and the winner
will be announced Monday night in Miami when the Oscars of horse
racing are given out.
"I choose to remain positive," Jerry Moss, who co-owns
Zenyatta with wife, Ann, said Thursday on a conference call. "I'm
not ever going to get into denigrating another horse. I just think
what we've done is substantial enough to win this award."
The Mosses and the rest of Team Zenyatta were openly miffed last
year after she lost to Rachel Alexandra.
Asked how he would feel if she loses again, Moss said, "It
would be bad. I just feel with everything this great horse has
accomplished, the fact that she's not awarded at least one Horse of
the Year award in her career is ridiculous."
Without rancor, trainer Al Stall Jr. said he won't feel sympathy
for Team Zenyatta if she gets beat a second time by his horse
Blame.
"No, not at all," he said. "Blame means that much to us as
Zenyatta does to them."
Goldikova, who won the Breeders' Cup Mile for the third straight
year, is the other finalist for Horse of the Year. The 5-year-old
mare already received a similar honor in Europe, and figures to
finish third in the Eclipse voting.
The Eclipse Awards are voted on by the National Thorougbhred
Racing Association, Daily Racing Form and National Turf Writers and
Broadcasters.
Moss would like to see racing fans involved, too.
"In baseball, the fans pick the All-Star teams," he said. "We
need to open up the game more to the fans and listen to what
they're telling us. These are our customers and you have to pay
attention to your customers. That may get everyone else more
excited."
There's been plenty of back-and-forth debate on the Internet,
with fans of each horse trashing the other's camp. Much like movie
studios campaigning for Oscars, ads have been taken out promoting
each horse's candidacy.
"There's so much 'my horse is better than your horse' stuff,"
Moss said. "It's sort of an uncomfortable way to go."
Stall agreed, saying, "Once I noticed the venom coming out in
some of the articles and some of the blogs, I kind of backed off
going there myself.
"This seems to be a little heated this year. You don't see
anybody from my barn or Claiborne Farm (Blame's co-owner) writing
things and getting aggravated. All those things is not what the
spirit of the award is meant to be."
Zenyatta's accomplishments last year were winning five Grade 1
races, including the Apple Blossom Handicap at Oaklawn Park in
Arkansas. Outside of there and the Breeders' Cup, she only ran in
her home state of California.
Blame was no slouch, either.
The late-developing colt won the Grade 1 Stephen Foster Handicap
in June. He came on strong in August, chasing down Quality Road to
win the Whitney at Saratoga, then finished second in the Jockey
Club Gold Cup. He was retired after beating Zenyatta.
"The Foster, Whitney and Jockey Club Gold Cup were tougher
races than Zenyatta had run in California," Stall said. "I'm kind
of a strength of schedule and a head-to-head guy, so that's why I
feel Blame deserves the award."
When it comes to popularity, though, Zenyatta wins
hands-down.
Regardless of the Horse of the Year results, she will be
rewarded for capturing the general public's attention, with a
special Eclipse presented to her team for their contributions to
the sport.
Zenyatta is heavily favored to earn older female honors for the
third straight year. The Mosses are finalists for owner of the
year, while John Shirreffs is a contender for trainer of the
year.
"While we appreciate perhaps the other awards, we're going
there to win Horse of the Year and if we don't, we'll be
disappointed," Moss said.
Blame is a finalist for older male, and his co-owners Claiborne
Farm and Adele Dilschneider are up for owner of the year. Garrett
Gomez, who rode Blame, is vying for jockey of the year.
In 2009, Rachel Alexandra easily beat Zenyatta 130-99 for the
big prize, even though Zenyatta defeated the boys in the BC
Classic, which Rachel skipped.
The loss left Moss feeling "like we won the Super Bowl and
didn't get to take home the trophy," he said.
In 2008, Curlin swamped Zenyatta 153-69 for the honor, although
he finished fourth in the BC Classic. Zenyatta won the BC Ladies'
Classic that year.
"If there's a fairness doctrine, clearly she should win," Moss
said.
Stall is prepared to handle any backlash if Blame wins.
"There will be a lot of rage if that is announced," he said.
"I guess it's a good thing it's in Miami and not Beverly Hills
this year."
The awards have alternated between Florida and California in
recent years.
Moss and his wife, Ann, plan to stop by Lane's End Farm near
Versailles, Ky., to visit Zenyatta on their way to Miami.
"She's doing extremely well," Moss said, adding that in the
next few weeks he'll announce the first stallion to be bred to
Zenyatta.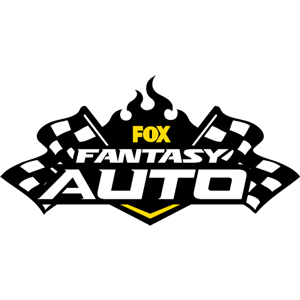 FOX Fantasy Auto
Form a Racing Team, Compete for Prizes
Play Now!