Is California Chrome the one for the Roses?
If confidence alone can win a horse race, then don't just pencil in California Chrome for a victory in the Santa Anita Derby. You can also add in the Preakness, Belmont Stakes, Breeders' Cup Classic and Dubai World Cup.
Might as well toss in the Prix de l'Arc de Triomphe, too, while we're at it.
In a sport dominated by horsemen who voice the same measured, tempered and predictable tones, co-owner Steven Coburn left no gray area about California Chrome's chances in Saturday's Santa Anita Derby. In Coburn's mind, it's not a matter of if California Chrome will capture the $1 million Kentucky Derby prep race but "when."
"When he won the San Felipe, that's when it started to sink in," Coburn said Tuesday during the National Thoroughbred Racing Association's weekly teleconference. "It was a 50-point race [in the Road to the Kentucky Derby series] and that was good enough to get in the Derby. But if you look at the way the scoring has gone, he's moved from being like sixth to ninth, or 10th or 11th. So when we win the Santa Anita Derby, and you'll notice I said when we win the Santa Anita Derby, we'll be on top of the charts with 150 points. I don't have a doubt in my mind that this colt can't win this next race."
While Coburn may not be certain of exactly where his horse stands in the point chase to determine the Derby field – he's actually 12th – there's no doubt in his mind that he has the horse everyone should fear not just on this coming Saturday but on the first Saturday in May as well.
"He's just a very special horse. We've been pointing to the [Kentucky] Derby since he hit the ground," Coburn said about the colt he and co-owner Perry Martin bred in California. "I told my wife [Carolyn], 'You better hang on for this ride because it's going to be good one.' "
That ride has changed considerably in recent months as — after winning just two of his first six starts — California Chrome has reeled off three straight wins, capped by a dazzling 7¼-length triumph in the Grade 2 San Felipe Stakes in a blistering 1:40.59 for 1 1/16 miles.
As impressive as California Chrome was in the San Felipe for 77-year-old trainer Art Sherman, Coburn offers something even more astonishing in saying there's still room for improvement in his colt.
"It's scary but I don't think you've seen the top of this horse," he said.
Last month's San Felipe featured a field that included a noteworthy Triple Crown candidate in Midnight Hawk, but the Santa Anita Derby offers an even greater challenge with a field for the 1 1/8-mile test that's expected to include Robert B. Lewis Stakes winner Candy Boy and Rebel Stakes winner Hoppertunity. Still, Coburn is unfazed.
AMERICA'S BEST RACING
"I know he's going to be in with a little tougher, but he's a lot smarter and him and the jockey [Victor Espinoza] have a pretty good team going on right there," said Coburn, 60, who lives in Nevada and works for a company that manufactures the magnetic tape found on the back of credit cards. "When that horse leaves the gate it will be up to that jockey to get him where he's supposed to be and then just hang on.
"I've seen the other horses in the Louisiana Derby and Florida Derby cross the wire," he added. "They're trained by big trainers but I'm not that impressed by the way they did it. They looked like they were struggling when they got there. This horse does it so easily in my eyes. I'm not saying he will win the Triple Crown but he has as good a shot as anyone."
The Santa Anita Derby is being viewed as the litmus test for California Chrome. Although he's ranked first in the latest NTRA/ABR media 3-year-old poll, some see him as a Los Alamitos-stabled speedster of modest pedigree who may not be up to the task of leading every step of way at 1¼ miles at Churchill Downs on May 3.
Coburn, as you might expect, begs to disagree with that notion about his chestnut son of the obscure sire Lucky Pulpit.
"I don't think distance will be a problem with this horse," Coburn said. "He was bred to run all day – the longer the better. When the distance gets longer, the distance he wins by gets longer. … Maybe at a mile and a quarter he may win by 12 or 15 [lengths], who knows? He carries his speed very well and when he comes up to the winner's circle he can't blow out a candle."
Nor does the fact that no California-bred has won the Derby since 1962 worry him.
"They say he's a California-bred. That's true, but he doesn't know that," said Coburn, whose colt would be only the fourth California-bred to capture the run for the roses. "He has no clue where he was born. All he knows is he loves to run and that's all it takes: the heart of a horse who loves to run. He never gives up. He keeps trying and trying, and keeps winning and winning by more and more. This is a fantastic game if you give it a shot, and that's what we did."
Now Coburn and Martin, who primarily play the claiming game, are living the dream of every horse owner, both large and small: having a leading contender for the Kentucky Derby with the first horse they bred. It seems far-fetched that they could overcome the odds against anyone doing that, but aside from a spectacular speed figure from the San Felipe (a 107 Beyer Speed Figure), Coburn has something else that pumps up his unrelenting faith in California Chrome. Destiny, he believes, is on his side.
"[California Chrome] was born on my sister's birthday of Feb. 18 and she died of cancer at 36 years old and this year it will be 36 years since there's been a Triple Crown winner," Coburn said. "And the Kentucky Derby happens to be on my birthday of May 3. So if this horse wins, when this horse wins the Triple Crown, he will go down in history as the first California-bred to ever win a Triple Crown."
That's an incredibly difficult order but if confidence has any say in what happens over the next few months, the Triple Crown might be only the beginning of California Chrome's achievements.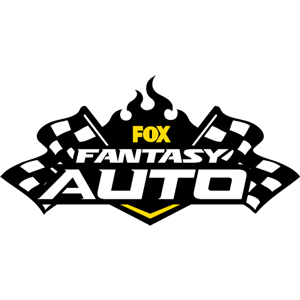 FOX Fantasy Auto
Form a Racing Team, Compete for Prizes
Play Now!