Irish Mission wins Woodbine Oaks
Jim McAleney and River Rush stole the show Sunday at Woodbine.
McAleney guided River Rush, a 21-1 long shot, to an emphatic victory in the $150,000 Plate Trial Stakes, crossing the finish line in a track record of 1 minute, 48.97 seconds despite drawing the outside post in the 11-horse field. River Rush's outstanding performance upstaged Irish Mission's win in the $500,000 Woodbine Oaks, the marquee race on the card.
"This horse ran tremendous for me," McAleney said. "Reade (trainer Reade Baker) gave me some instruction, if you can save some ground it would really help, so I opted to do as he suggested.
"We had such a wonderful trip. It was just great."
The Plate Trial Stakes is for Canadian-foaled 3-year-olds hoping to compete in the $1 million Queen's Plate, the crown jewel of the Canadian Triple Crown that's slated for June 24 at Woodbine. While Baker said ultimately the decision whether to send River Rush to the Plate will lie with owner Stronach Stables, he sounded very confident the horse will run in Canada's top thoroughbred event in three weeks.
"I'm sure he (Stronach) will let me go to the Plate," Baker said.
History would certainly be on River Rush's side as 25 Plate Trial winners have gone on to win the Queen's Plate, including three of the past four: Not Bourbon (2008), Eye of the Leopard (2009) and Big Red Mike (2010).
McAleney lightly brushed River Rush along the rail down the stretch before passing Incredicat to win the 1-1/8-mile event by 5-1/4 lengths. Incredicat, at 8-1, was second, a head in front of third-place finisher Classic Bryce, a 9-1 pick.
River Rush paid $44.50 on a $2 win bet.
Irish Mission's connections weren't quite so emphatic about her presence at the Plate, although winning trainer Mark Frostad wasn't discounting it, either.
"We'll see how she comes out of the race, but she should come out good," said Frostad, a four-time Plate winner who last year was inducted into the Canadian Horse Racing Hall of Fame. "She's in good order; she hasn't been over-raced this year. So it's a definite possibility."
Northern Passion was second in a photo finish with Awesome Fire taking third in the nine-horse field. Irish Mission paid $20.50.
The win was Irish Mission's second in eight career starts, and the $300,000 winner's share boosted her overall earnings over $346,000. Frostad earned the victory for owner Robert Evans, Frostad's fourth career Oaks title but first since Eye of the Sphynx in 2004.
The Oaks is the opening leg of the filly Triple Tiara, which also consists of the $250,000 Bison City Stakes on July 1 and the $250,000 Wonder Where Stakes on July 29. The decision facing Irish Mission's handlers is whether to contest for the Plate, or point toward the Bison City Stakes and the Tiara.
"I don't worry about that at all," Frostad said. "It's, `Is she good enough?'
"Certainly she is competitive and she'll run a race no matter who she's running against. It's just a matter of if she's good enough."
Only one horse has captured the Triple Tiara, Sealy Hill in 2007. Oaks winner Inglorious captured last year's Queen's Plate, becoming just the fifth filly ever to win both events.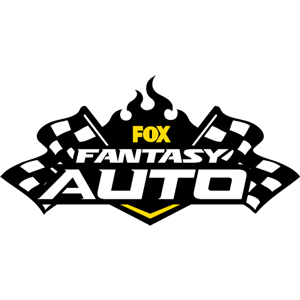 FOX Fantasy Auto
Form a Racing Team, Compete for Prizes
Play Now!