Triple Crown not in the cards for 2012
The longest Triple Crown drought in US racing history will end. But it won't end this year.
When Kentucky Derby champion I'll Have Another loses in the Preakness Stakes on Saturday, or in the Belmont Stakes three weeks hence, it will be 34 years without a Triple Crown winner.
That's not to say I'll Have Another won't win Saturday, or that his Derby score at 15-1 odds on May 5 was a fluke. He's a talented colt, and he took advantage of a trouble-free trip at Churchill Downs to run a winning race and catch tiring pace-setter Bodemeister in deep stretch.
But I'll Have Another won as if his trainer, Doug O'Neill, wrote the Derby script. It's inplausible to think he'll be so fortunate two more times in the jewel events for 3-year-old horses. I'll Have Another is good, but is he good enough to take the race to his opponents? Or to overcome adversity on the racetrack?
The logical answers: no and no.
Here are some of the challenges ahead for I'll Have Another as he attempts to become the first Triple Crown champion since Affirmed in 1978:
• He isn't fast enough: I'll Have Another earned a Beyer speed figure of 101 for the Kentucky Derby. That's a numerical interpretation of a horse's actual performance, widely used by handicappers and published in the Daily Racing Form past performances. His 101 was the lowest for a Derby winner since Giacomo's 100 in 2005. And Giacamo was a 50-1 fluke. It was the second-lowest in the past decade and some eight points below the historical par for Derby winners.
• He's now a target: Amazing as it is, I'll Have Another has never been favored in six lifetime starts. That probably won't change Saturday, given that Derby runner-up Bodemeister is the 8-5 morning-line favorite for the Preakness. More important than the action at the windows, however, is how the Derby winner is seen in new light by horsemen. Trainers and jockeys show a new respect and change strategies accordingly. Jockeys know where the Derby winner is at all times. Mario Gutierrez's fellow riders won't miss a chance to box him in or push him wide. Just remember how Winning Colors got roughed up in the 1988 Preakness after her front-running Derby score.
• Bodemeister is running: There was almost as much talk about Bodemeister after the Derby as there was about the winner. Horses that run early fractions of 22.32 and 45.39 seconds simply don't stick around for the finish in a 1-1/4 mile race. Yet Bodemeister held on until the final 100 yards and still lost by only 1-1/2 lengths. He's an amazing animal. If trainer Bob Baffert and jockey Mike Smith adjust and get Bodemeister to relax a bit more Saturday, he'll be tough to catch. Or they might be emboldened to come guns blazing again and hope the distance of the Preakness — a half-furlong shorter than the Derby — makes the difference.
• Nobody is scared: Five horses beaten by I'll Have Another in the Derby are back to challenge him again. The connections of Bodemeister, Went the Day Well, Creative Cause, Daddy Nose Best and Optimizer clearly believe he is beatable. If Hall of Fame trainers D. Wayne Lukas and Baffert think I'll Have Another is vulnerable, who are we to argue? Went the Day Well, in particular, bears watching. He was closing fastest off all in the Churchill Downs stretch after finding trouble early. A cleaner trip puts him right there.
• The second wave awaits: If I'll Have Another wins the Preakness, his reward is a grueling, 1-1/2-mile challenge against horses lying in wait. Trainers have increasingly gotten savvy about pointing distance specialists specifically for the Belmont or giving Derby also-rans a breather to gear for a fresh performance in New York. Lemon Drop Kid (1999) and Birdstone (2004) come to mind as Derby dullards who thwarted Triple Crown dreams in the Belmont. Might Union Rags or Hansen be the next?
All that said, I'll Have Another is 3 for 3 as a 3-year-old. He is 3 for 3 in two-turn races. His breeding (son of Flower Alley) suggests a fondness for the long distances of the Triple Crown. He has proved himself in the stretch.
O'Neill — the trainer's similar surname to the byline a mere coincidence — and Gutierrez clearly have relished winning the Derby and appreciate the good fortunate it takes to do so. O'Neill has weathered scrutinity about whether he has bent medication rules. He has not hid in his barn when the questions got tough.
Heck, O'Neill praised California racing during his NBC interview after the Derby win, even as he battles the state's racing authorties over a possible suspension for "milkshaking" — the practice of using a tube to pump a horse full of a bicarbonate cocktail, presumably to stave off fatigue during a race.
That controversy aside, there's plenty to like about I'll Have Another. His consistency, and the fact he did not run way above his previous performance norm to win the Derby, suggest he'll avoid the Derby jinx. Three of the past six Derby winners never won another race. Six of the past eight failed to win more than one race after their Derby triumphs.
I'll Have Another looks to have many trips to the winner's circle ahead of him. But they're likely to be back home in Southern California. Getting his photo taken Saturday at Pimlico and June 9 at Belmont just isn't in the picture.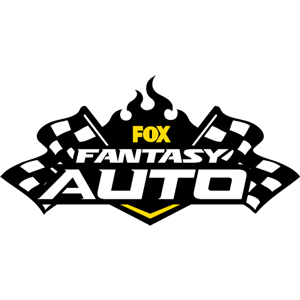 FOX Fantasy Auto
Form a Racing Team, Compete for Prizes
Play Now!