Heating up and cooling down on the Triple Crown trail
This feature provides a capsule look at three horses who are heating up on the Triple Crown trail and three horses whose outlook is not quite as strong as it was last week.
This week the main focus is on the results of the Grade 1, $1.5 million Preakness Stakes and what it means for the 3-year-old male division as well as the Belmont Stakes.
Heating up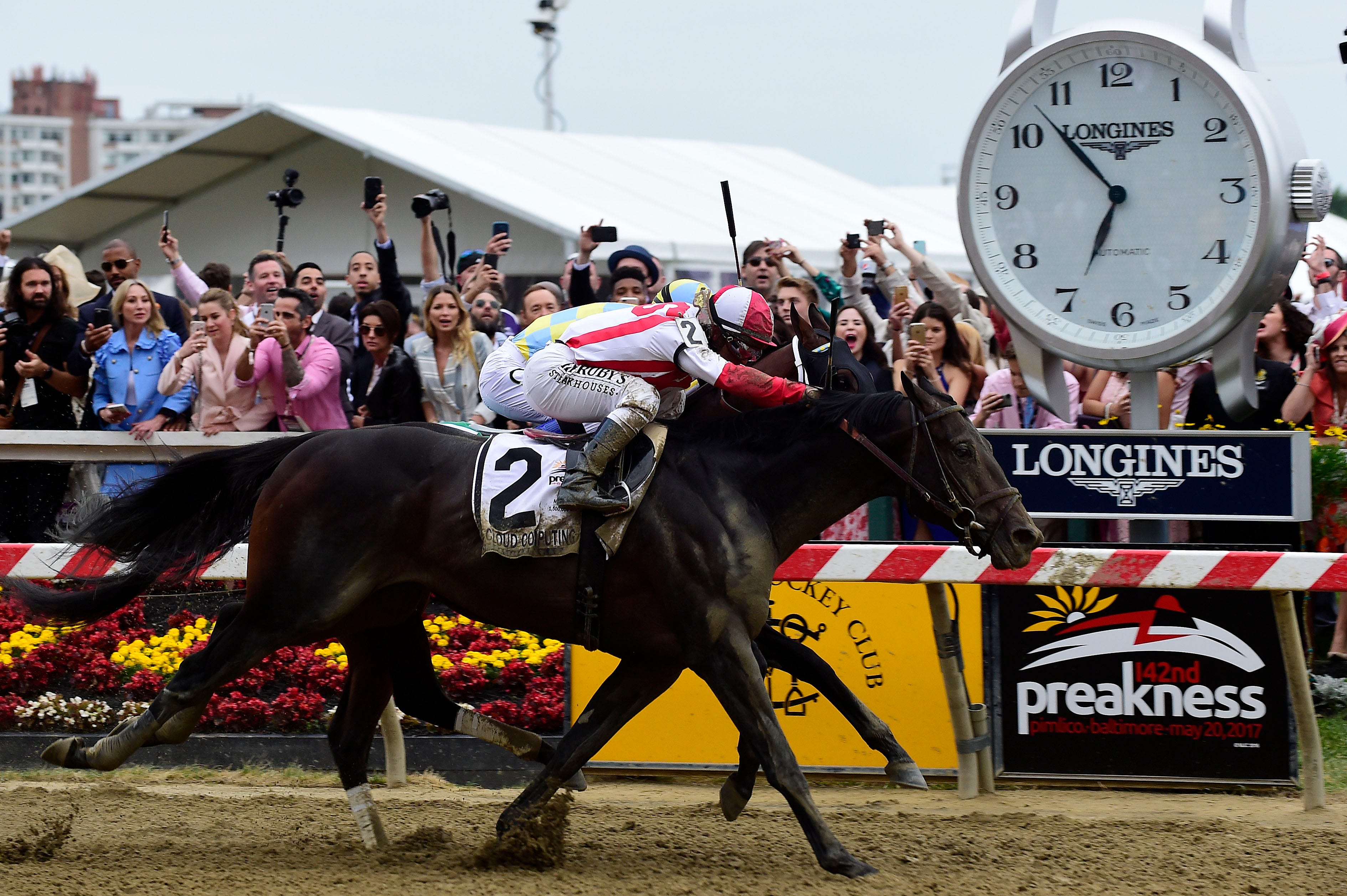 1. Cloud Computing
When a maiden winner pulls a 13.40-1 upset in the Preakness Stakes, how can he not take home the top spot? Essentially, trainer Chad Brown did a masterful job training this colt who debuted in February, and Brown along with owners Seth Klarman and William H. Lawrence showed incredible patience in bypassing the Kentucky Derby in favor of the Preakness. They brought a fresh horse to Pimlico and he ran a career-best race. Beyond the Preakness, I think Cloud Computing has a bright future. He's only made four starts and he's already got a classic victory on his resume. If Brown and the owners skip the Belmont Stakes, which it sounds like is the plan, expect Cloud Computing to be a major factor in the 3-year-old division in the summer and fall.
2. Classic Empire
I was impressed with Classic Empire's willingness to battle in the face of adversity in the Kentucky Derby, but I thought it might take something out of him two weeks later in the Preakness, which was his third start in five weeks. Instead, he showed plenty of fight in wearing down the Kentucky Derby winner and appeared headed to victory in the Preakness stretch before Cloud Computing caught him late. Even when Cloud Computing caught the 2016 champion 2-year-old male deep in the Preakness stretch, he fought back gamely once he saw him (Classic Empire was wearing blinkers that restrict vision) but came up a bit short. He's been a bit quirky in his career, once taking a right-hand turn out of the starting gate and dumping his rider in a race and this spring refusing to train, but he's as tenacious as they come. Pair that tenacity with elite athleticism and you can see where the best races this year could still be ahead of Classic Empire.
3. Senior Investment
This Discreetly Mine colt made a bold late rally to edge Lookin At Lee and Gunnevera for third in the Preakness Stakes. I think I underestimated him a bit after his Stonestreet Lexington Stakes victory. He overcame significant trouble in the Preakness to finish third. With four firsts (in one he was disqualified and placed seventh) and a top-three finish in the Preakness in his six most recent starts, it's time to take Senior Investment seriously. The reason he isn't up higher is that he finished well behind the top two in the middle jewel of the Triple Crown. And, from a speed-figure perspective, he took a step back from the 107 he earned in the Lexington to a 96 in the Preakness. By sprinter-miler Discreetly Mine out of the Deputy Commander mare Plaid, a five-time stakes winner in races between one mile and 1 1/16 miles, I have some serious concern about his ability to excel at 1 ½ miles in the Belmont Stakes. But trainer Ken McPeek has expressed confidence that he's poised for a peak effort.
Cooling down
1. Always Dreaming
This is in no way intended to be an indictment of Kentucky Derby winner Always Dreaming, far from it. The simple fact is a week ago, I'd penciled in the Preakness Stakes as a formality and was already assessing this colt's chances at a Triple Crown sweep. To recap, yes I whiffed on him in the Kentucky Derby and then overcorrected in the Preakness. I thought his schedule of three races in 10 weeks would leave him fresh for the Preakness and he might hit a wall in the Belmont Stakes. But he clearly was out of petrol on the final turn in the Preakness. Let's be fair, Always Dreaming was a dominant force this winter-spring in reeling off four straight wins by a combined margin of 23¼ lengths. His decisive wins in the Xpressbet Florida Derby and Kentucky Derby leave him in the driver's seat for the Eclipse Award as champion 3-year-old male. He's still a force in the 3-year-old division, but perhaps in my eagerness to see another horse bid for the Triple Crown I got ahead of myself in considering him a budding superstar.
2. Hence
I was drinking the Hence Kool-Aid after his Sunland Derby win, which gave him the best Brisnet Speed Figure of the Kentucky Derby contenders but a less-inspiring 97 Equibase Speed Figure. I stayed on the bandwagon after a rough trip in the Kentucky Derby, but after he folded up shop in the Preakness, I'll leave the assessment to his trainer, Steve Asmussen. "You know, Hence disappoints. Maybe it's the stage more than anything else," Asmussen said. Perhaps he's correct and Hence is just a cut below the top runners in the 3-year-old division. He's run one big race in stakes competition and he's been beaten by 13 lengths or more in his three other starts in stakes races.
3. Conquest Mo Money
The Conquest Mo Money buzz was significant leading into the Preakness. I was worried about him after he zig-zagged all over the stretch while finishing second in the Arkansas Derby, but his cruising speed had some appeal as a Preakness starter and it was only asking him to go an extra sixteenth of a mile. It turned out he just wasn't as naturally fast as Always Dreaming and never really posed a threat. It's tough to dismiss this colt, however, as he'd been so game in his first five races (three wins, two seconds) and always really gave his all. I think the Preakness might have just been pushing the envelope on class a bit. Conquest Mo Money has a great chance to win some nice 3-year-old races this summer and fall, but maybe we're looking at a level below the absolute best races like the Haskell Invitational and the Travers Stakes.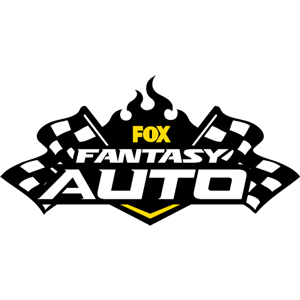 FOX Fantasy Auto
Form a Racing Team, Compete for Prizes
Play Now!