Getting to know Haskell Invitational winner Bayern
In the spring, Bayern's connections decided to skip the Kentucky Derby, a move that proved to be smart for the colt.
Winning the Woody Stephens Stakes by 7½ lengths on Belmont Stakes day, Bayern came back on July 27 to put in another runaway performance in the Haskell Invitational with a 7¼-length victory. In addition to being an impressive win, it also gave the colt an automatic entry into the Breeders' Cup Classic due to the Haskell being part of the 'Win and You're In' program.
Résumé
Bayern made his debut in January but has made giant leaps in experience since then, making seven starts.
Debuting on Jan. 4 at Santa Anita, Bayern put his name in the hat as a 3-year-old to watch when he won that race by 3¼ lengths before looking like he was out for an ordinary gallop when winning an allowance by 15 lengths in his second start.
A third-place in the Arkansas Derby put him on the bubble for Kentucky Derby qualifications and with it looking like he may not be able to get into the field, Bayern went to the Derby Trial the week before the Derby.
While Bayern was first across the line by a nose in the Derby Trial, he was demoted to second after it was determined he had interfered with Embellishing Bob. That race was followed up by a second-to-last finish in the Preakness Stakes after having a rough trip.
But a few weeks later, Bayern showed his true talent with his 7½-length win in the Woody Stephens. While he was second by a head after the first quarter-mile of the race, he took control by the half-mile marker and continued to pull away during the final stages of the seven-furlong race. He earned his highest ever Equibase Speed Figure with a 123, 18 points higher than his previous best figure. That figure ties for third in the Dirt Sprinter category on the top Speed Figures list for the year and is the highest of any 3-year-old.
Getting nearly two months off, Bayern headed to New Jersey for the Haskell. He was allowed to set his own pace on the front end and while the field attempted to challenge him, he was never threatened. Albano and Wildcat Red took the second and third spots but were a solid 7¼ lengths behind Bayern.
"It's so exciting. I was hoping he'd be able to get a mile and an eighth," said Bob Baffert, Bayern's trainer. "Gary Stevens, after he rode him last time, said 'you have to let him route again. He'll just keep going.' We tried to slow him down in the past but now we know we just have to utilize his speed. I didn't think he'd do it as devastating as that. It looks like he has it all together now. He's slowly maturing. The older he gets, the better he gets."
The victory earned Bayern a 118 Speed Figure, second only to his own Woody Stephens figure on the 3-year-old list. The plan before this race was to go to the King's Bishop for his next start but Baffert isn't sure that will still be the case.
"I'm looking at the Travers or the Pennsylvania Derby," Baffert told NYRA on Monday. "A lot will have to do with his energy and how taxing the race was on him. It's cooler here and it's relaxing, so we'll get him back here and see how he's doing. He looks great."
One potential worry with Bayern is that all his best running has come on the front end. In the only time he hasn't been at least third in a race, he finished ninth in the Preakness Stakes. In the Haskell, Baffert was worried about the break since the colt was in the No. 2 hole, but a clean break will always be important with a colt with a running style like Bayern's.
"The only concern with the post was he needed to break. With this horse, there's no Plan B," the trainer said. "We knew the break was very important. I'm so happy for Kaleem Shah. He has such a passion for racing. He wanted to get involved with horses at this level and now he has one."
Pedigree
Bayern is from the fifth crop of Offlee Wild and out of the unraced mare Alittlebitearly.
While Offlee Wild didn't win his only career Grade 1 until he was five, he won the Grade 3 Holy Bull while on the 2003 Triple Crown trail. He proved to throw offspring who could win early when becoming the Leading Freshman Sire in 2009, according to Blood-Horse, with 17 winners from 32 runners in his first crop of 2-year-olds. The crop also produced his first and only champion, She Be Wild, who won that year's Breeders' Cup Juvenile Fillies.
Offlee Wild's foals' average lifetime winning distance sits at 6.59 furlongs but it should also be noted that the lifetime average for distance raced is 6.66 furlongs. The stallion's two biggest wins as a sire have come in the 1 1/16-mile Breeders' Cup Juvenile and the 1 1/8-mile Haskell Invitational so it is obvious that he can sire horses who can go longer in at least some instances.
Bayern's dam, Alittlebitearly, is by Kentucky Derby winner Thunder Gulch and out of multiple graded stakes winner Aquilegia. Alittlebitearly never raced herself but has produced three winners from three foals to race, although Bayern has by far been her best to date. She is a half-sister to Grade 2 winner Bertolini and Amelia, who is the dam of Grade 3 winner Kindergarden Kid and Breeders' Cup Juvenile runner-up He's Had Enough.
Looking farther back in Bayern's pedigree, you find names such as Acoma, Arch, Althea, and Green Desert, showing his female family passes on both stamina and speed. In all, Bayern's family has more than 20 graded stakes winners appearing under his first four dams.
When Bayern left the track after the Haskell, he had notched trainer Bob Baffert his seventh Haskell win. With any luck, Bayern will be able to add another milestone to Baffert's career … his first Breeders' Cup Classic victory.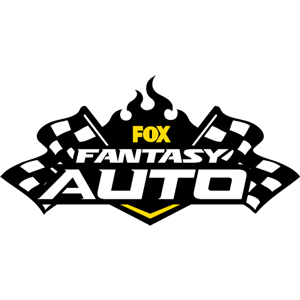 FOX Fantasy Auto
Form a Racing Team, Compete for Prizes
Play Now!