Getting to know Gold Cup winner Majestic Harbor
As the field entered the starting gate for the Gold Cup at Santa Anita on June 26, it was no surprise that Game On Dude was the 4-5 favorite. But at the end of 2:01.53 of the 1¼-mile race, Majestic Harbor was the horse entering the winner's circle to the surprise of the fans in attendance.
Majestic Harbor went off as the third longest shot in the field at 14.40-to-1 odds and returned $30.80 for a $2 win ticket. But looking at his previous race record, it isn't overly surprising that the horse won the Breeders' Cup "Win and You're In" event for the Breeders' Cup Classic.
Race Résumé
The Gold Cup at Santa Anita was Majestic Harbor's 23rd start but his first attempt in a Grade 1 race. The 6-year-old horse showed talent early in his career, only finishing off the board three times in his first 15 starts.
After running in only one graded stakes race during those first 15 races, Majestic Harbor moved up to the graded stakes level on a consistent basis in March 2013. It took him a bit of time to adjust to the new level of competition with two off-the-board graded stakes finishes and a fourth when he returned to the allowance level in his next start after those disappointments. Majestic Harbor then took 7 1/2 months off.
He returned to the radar at Santa Anita Park when he made his return, and the California track seemed to agree with Majestic Harbor. Now with Tyler Baze onboard, Majestic Harbor finished second in the Grade 2 San Pasqual in his first start back, his first on-the-board finish in four starts.
While Majestic Harbor finished fourth in the San Antonio the following month, he did beat fifth-place finisher Game On Dude in that start by 1¾ lengths. After that finish, Majestic Harbor finally earned his first graded stakes victory in his 21st start when he won the Tokyo City Cup Stakes at 1½ miles.
Majestic Harbor followed that win with a second-place finish in the Californian Stakes on May 31 before his Gold Cup victory on June 28.
"From the first time I got on him, I told [trainer] Sean [McCarthy], 'This horse will make you. We'll win the Breeders' Cup with him.' I'm just looking forward to that and now we're goin' fishing! The guys that keep you going in these smaller barns, it just means so much. They have stood by me, and they've been there for me. I'm happy to be able to do this so maybe they can get bigger," said regular rider Baze. "I knew we would win last week after I worked him. I told him we were going to win today. We said if we won, we'd be going fishing on Sunday, so we might just be leavin' tomorrow night!"
Majestic Harbor recorded a 109 Equibase Speed Figure for his Gold Cup win, only two points off of his career-best figure of 111 earned in a Grade 3 race in April 2013. Somewhat surprisingly, Majestic Harbor had been earning figures in the 90s and then a pair of 102s for his two recent stakes performances in California. He did earn a 107 and a 108 figure for allowance races in 2012 and 2013.
When looking at Majestic Harbor as a potential serious Breeders' Cup Classic contender, he has a few things going for him.
I knew we would win last week after I worked him.
Tyler Baze
Distance-wise, Majestic Harbor has won from a mile to 1 1/2 miles, including a win at the Classic distance of 1¼ miles in the Gold Cup. Unlike many other horses, we know that Majestic Harbor can get a longer distance than the Classic, which is a positive if he has to race a little wide on the track at any time during the Classic.
Another plus is that the Gold Cup (formerly known as the Hollywood Gold Cup and run at Hollywood Park) has moved to Santa Anita, so Majestic Harbor just covered the same distance as the Breeders' Cup Classic on the same track that will host this year's Classic. Santa Anita also seems to suit the horse as he has undoubtedly put his best foot forward at the stakes level when running stakes there compared with his results in graded stakes at other racetracks.
One potential problem that Majestic Harbor may run into is that all of his victories have come when he is either on, or sitting right off, the lead. Luckily, we have seen how the horse can rate in situations where the fractions are too fast like he encountered in the Gold Cup. While Fury Kapcori ran early fractions of :22.38 and :45.39 for the first half-mile, Majestic Harbor raced more than three lengths back and didn't worry about trying to catch the leader. He's obviously not as adjustable as some of the others that we will see in the Classic but he is more versatile than a need-to-lead type like Game On Dude.
Pedigree
Majestic Harbor is from the first crop of Rockport Harbor and out of Champagne Royale.
As a racehorse, Rockport Harbor was sensational as a 2-year-old, winning his first three races by a combined margin of 22½ lengths. Rockport Harbor won up to 1 1/8 miles but his most dominant performances came between 5½ furlongs and a mile. However, it should be noted that Rockport Harbor suffered an injury in his Grade 2 Remsen Stakes win that nagged him for the rest of his career, possibly affecting his ability to perform at the level he did as a 2-year-old.
As a sire, Rockport Harbor has held his own. As of June 30, he is the sire of 18 stakes winners, including Breeders' Cup Juvenile Fillies winner Ria Antonia and Delta Downs Jackpot winner Rise Up.
Majestic Harbor's female side has black type [stakes winners or placers] under each of his first four dams.
Champagne Royale was stakes-placed but her real claim to fame is that she now is the dam of two Grade 1 winners. Her first Grade 1 success came this year when Majestic Harbor's half-brother (same dam [mother], different sire [father]) Danza won the Grade 1 Arkansas Derby before finishing third in the Kentucky Derby. While Danza is currently taking a break from racing, it is possible that Champagne Royale will have two entries in the 2014 Breeders' Cup Classic if Danza returns healthy this fall.
Champagne Royale is a half-sister to stakes winner He's Hammered and stakes-placed winner Technocat. Looking farther back in her family, Champagne Royale's dam, All Tanked Up, is a half-sister to Grade 2 winner All Thee Power with multiple stakes winner Weekend Fun as her third dam.
Majestic Harbor's next start isn't confirmed yet but after his June 28 victory, trainer McCarthy said that he will very likely target the Pacific Classic in August. The Breeders' Cup Classic is the year-end goal for the horse now that he has won a "Win and You're In" race.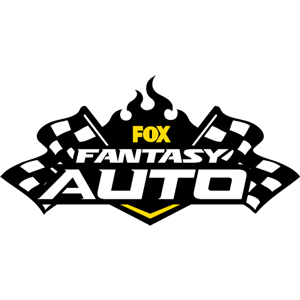 FOX Fantasy Auto
Form a Racing Team, Compete for Prizes
Play Now!