Getting to know champion filly Beholder
Beholder's attempt at a Breeders' Cup hat trick was made a little easier on Sept. 27 when she won the Zenyatta Stakes, a 'Win and You're In' event.
The 4-year-old filly won the 2012 Breeders' Cup Juvenile Fillies before coming back last year and annexing the 2013 Breeders' Cup Distaff, the only horse to pull off that feat. Beholder has quite the record behind her, so she definitely is one you want to know before the Breeders' Cup Distaff on Oct. 31.
Race Resume
Beholder's first experience in racing wasn't easy as the filly faced future stakes winners Executiveprivilege and Renee's Queen in her debut. Beholder finished fourth in that race but she wouldn't finish off the board again for nearly two years.
After breaking her maiden in her second start, Beholder finished second by a nose in the Grade 1 Del Mar Debutante, again behind Executiveprivilege. She then won an allowance by 11 lengths before making her fifth start of the year in the Breeders' Cup Juvenile Fillies.
Leading from start to finish, Beholder earned her first graded stakes win and beat Executiveprivilege in the ultimate race for 2-year-old fillies in the U.S. That victory led to her first Eclipse Award as champion 2-year-old filly and gave her more than $1.2-million in earnings in just five starts.
Beholder didn't start her 3-year-old season on the right hoof, finishing second in the Santa Ynez Stakes at 6 1/2 furlongs, but it turned out that her second-place start was not a cause for concern. She registered two Grade 1 victories in her next two races but a crack in the brilliant filly's armor was found when she flew to Churchill Down for the Kentucky Oaks.
It was known before the race that she was high strung but in the prerace activities, Beholder acted up in front of the large crowd. The filly ended up throwing jockey Garrett Gomez when she fell on her hindquarters after jumping around. While the antics didn't keep her from running in the Oaks, she wasted precious energy during the post parade. But Beholder ran a credible race and finished only half-length behind Princess of Sylmar, starting a rivalry that continued until early 2014.
Beholder took the summer off after the Oaks and when she returned in the Torrey Pines Stakes four months later, she had Gary Stevens aboard. It was the first time she had been ridden by anyone but Garrett Gomez, but the change didn't seem to matter with her easily winning the race by a deceptively small 2¾ lengths.
Her next start, her first against older females, was her first of two victories in the Zenyatta Stakes. Leading from start to finish in what had proven to be her most comfortable running style, Beholder won by 1¼ lengths on her way to the Breeders' Cup.
Beholder faced other speed horses in the Distaff and showed a willingness to rate behind horses if needed by sitting in second and third until midway through the far turn. Stevens looked like he had more than enough horse leaving the final turn, sitting calmly on Beholder until they hit the stretch and only using his whip to keep her focused on their way to the finish line. The 4¼-length victory sealed up her second Eclipse Award, this time as champion 3-year-old filly.
Beholder's 4-year-old year has had a few ups and downs, and she will be going into the Breeders' Cup with just three races in 2014.
Beholder made her season debut in the Santa Lucia Stakes at Santa Anita, where, as expected, she romped by 5¼ lengths. Making her first trip out of California since the Kentucky Oaks, she ran in the Ogden Phipps Stakes, perhaps the most anticipated older female race so far this season.
In the Phipps, Beholder matched up with rival Princess of Sylmar and this year's top older female Close Hatches. But Beholder never made the lead and finished fourth, only a length behind Close Hatches. However, it was discovered after the race that Beholder had an excuse when she came back to the barn with an injury suffered during the race.
Healing from that injury has been a challenge as only a month before this year's Zenyatta Stakes, she had to have stitches put back in that spot after a workout.
Beholder didn't romp in her usual style in this year's Zenyatta, but she did show again that she can rate when prompted. While she had a 2-length lead on the field at the stretch call, the margin was cut down to three-quarters of a length by the time she crossed the finish line.
"She felt great, really good. We were worried about her getting a little tired. We were hoping we could get a bit tired but still win in hand, but I had to ride her a little," jockey Mike Smith said. "The second-place mare, Tiz Midnight, is a race-fit mare. She's run twice down at Del Mar and ran impressively so she was the kind of mare that would probably push us today. She made us do a little more than we thought we were going to have to. It could be a blessing in disguise as well because we certainly needed a good race like that."
There may be some worry that Beholder didn't show her typical kick when runner-up Tiz Midnight came up to challenge her, but in my opinion that shouldn't be overanalyzed. Beholder came into the race off a nearly 4-month layoff from injury and suffered a minor re-injury only a month before the race.
Like Smith said, she wasn't up to her best from a fitness standpoint in this race, but trainer Richard Mandella has another month to work with to get her to peak fitness before to the Breeders' Cup. Even with the layoff, Beholder earned a 108 Equibase Speed Figure, which is only five points off last year's Zenyatta.
Beholder is categorized as more of a speed type, which could make this race interesting. Yes, she has been able to win from behind horses but she still likes to be close to the pace.
This could be a problem for both her and fellow "Win and You're In" entry Close Hatches, who likes to be on the lead, if the pressure of having Beholder pushing her causes Close Hatches to go faster than usual. Iotapa, who earned a spot in the Distaff with a win in the Clement L. Hirsch Stakes is also another horse who wants to be close to the lead which could turn this race into a similarly run version of last year's Distaff, where there were multiple front runners.
The only "Win and You're In" entrant who doesn't want to be close to the pace is Don't Tell Sophia, who won the Juddmonte Spinster Stakes after racing in last place throughout the race.
With the three other American "Win and You're In" entries all up front, it could hurt Beholder if she isn't at her best fitness level when we get to the Distaff. A piece of good news for Beholder is that she can run fast fractions and still win, so even if the pace is quick, it should not automatically harm her to chances.
Track-wise, Beholder loves Santa Anita, where this year's Breeders' Cup will be held. Both of her Breeders' Cup victories have come at this track, and she exercises on the track every day. Her record at Santa Anita is outstanding with eight wins and one second in nine starts. Her only loss came at 6½ furlongs in the Santa Ynez Stakes in January of her 3-year-old year.
Pedigree
Beholder is by Grade 1-winning sprinter Henny Hughes and out of stakes winner Leslie's Lady.
Henny Hughes ran his best races in sprints, although he did finish second in the 2005 Breeders' Cup Juvenile behind Stevie Wonderboy. He has moved around throughout his stud career and now is in Japan, but that hasn't derailed him from having a good career. From 428 foals to race, Henny Hughes has sired 23 stakes winners and 2 champions. In addition to Beholder, he has sired Japanese champion Asia Express and this year's Sunland Derby winner Chitu with 290 overall winners through Oct. 6, according to Equineline.
Beholder's female family is an extremely strong one as well. Her dam, Leslie's Lady, was a stakes winner at 6 furlongs with all of her wins also coming at sprint distances. In addition to Beholder, she is the dam of Into Mischief, who won the 1 1/16-mile CashCall Futurity at two. Leslie's Lady's daughter Judy B is the producer of stakes-placed winner Sarah Her Highness while her other daughter Daisy Mason is the dam of Harry's Holiday, who is a stakes winner and was second in the Grade 3 Spiral Stakes this year.
Last year, when I profiled Beholder for this series I wrote: "But for all intents and purposes, Leslie's Lady is more of a sprint influence as well."
I still believe that Beholder's pedigree suggests she shouldn't be able to go as far as she has as effectively as she has. But as she passed the distance test last year when running in the Distaff, being limited when racing the 1 1/8 miles isn't a worry to me.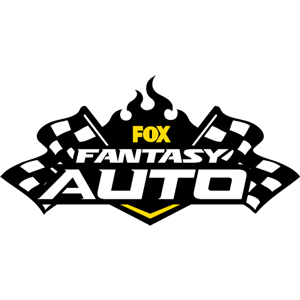 FOX Fantasy Auto
Form a Racing Team, Compete for Prizes
Play Now!