Espinoza talks Chrome, Crown and Royal Ascot
California-based jockey Victor Espinoza enjoyed an amazing spring. He guided California Chrome to victories in the Santa Anita Derby, Kentucky Derby and Preakness Stakes before his Triple Crown bid came up just short in the Belmont Stakes. Espinoza then traveled to England for the prestigious Royal Ascot meet and won a stakes race for trainer Wesley Ward with Hootenany. Espinoza took some time to chat with America's Best Racing ambassador Jose Contreras about what the last few months have meant to him.
VICTOR ESPINOZA: It was exciting to win the Kentucky Derby again. In my opinion, it's the toughest race to win and the most exciting race to win. During the race, I didn't notice the crowd because I was very focused on my horse and the race. Once you win it, you notice all the noise around you. It's incredible.
CONTRERAS: After crossing the wire in the Preakness, did you immediately start thinking about the Belmont or did you get to enjoy it more?
ESPINOZA: Just pure happiness about winning the race. You never know how the horse is going to come out of the race, so it's more about making sure my horse is OK, taking one race at a time. Of course, I get happy for me but I was more happy for California Chrome. It feels good when he gets to prove himself. I can't speak for how the trainers or owners feel after a race, but every day after the race I was always thinking about California Chrome like a worried parent. I was hoping he was feeling great, wondering how he was training and things like that.
From the Preakness to the Belmont it felt like an eternity!
CONTRERAS: After breaking from the gate at the Belmont did you feel California Chrome was not moving the same as he always did? Like something was bothering him?
ESPINOZA: When the gates opened he stumbled a bit. After he pushed on to recover himself I thought I felt something. Like he grabbed himself. Many times horses grab themselves after a stumble because they are trying to push forward and their back heels reach over to their front feet and scrape themselves. But it was the start of the race and you just never know for sure what's going on. When he recovered, I asked him a bit after the start to establish position going into the first turn but he didn't give me the same acceleration as before. I wanted to take the lead because it looked like the fractions were not going to be strong but he just didn't have that same acceleration so I decided to hold back and settle in behind the leaders.
If you look back at the Santa Anita Derby you can see he stumbled and got bumped, but he quickly recovered after I asked him to pick it up. His acceleration was instant. He didn't respond the same way in the Belmont. At that point in the Belmont, I decided to get him behind the pace and get the best trip I could get while saving as much ground as I could. Since he didn't give me that same acceleration early, it meant I couldn't be in front until after the first turn, and I think that would have been too much for him to do early. He didn't feel him the same as we were traveling; he felt like he was using too much energy. He didn't feel smooth like before but he was still running good enough to be in contention. Entering the far turn, even though he was laboring, he was still in the race and I had an opening to move him to the outside. I asked him and he responded with a small burst of energy that got me within Tonalist's neck, and at that point I thought we had a shot, but then he completely shut it down. It wasn't until after the race that I saw his cut and then when I watched the replay is when I realized he didn't grab himself he was actually stepped on by the horse on the outside.
CONTRERAS: Did you think the cut on his foot made a difference on his performance given that it happened at the start and looking at how good he still ran after that?
ESPINOZA: Definitely. He ran incredible to only get beat by less than two lengths after getting hurt at the break. Given that it happened at the start, he had to deal with discomfort the entire race, and I'm sure he started to get bothered by the cut more and more as the race went on. It's difficult to compare, but imagine how us humans feel when we get blisters with shoes and we don't even want to walk anymore let alone run.
CONTRERAS: Even though what happened at the break was out of your control, is there something that you wish you would have done differently?
ESPINOZA: No, I think I had him in a good spot for a good shot; I don't feel bad even after thinking about it over and over. We, as jockeys, or at least I do, blame ourselves when we get a bad trip or make a bad decision and we think about it afterwards. But it was something that I had no control and it just happened.
CONTRERAS: Tell us about your trip to Royal Ascot, how was it to win a race there?
ESPINOZA: It was my first time there. It was a unique and fun experience. Wesley Ward told me he was going to take some horses and asked me if I wanted to go ride for him, so I said 'yes'. It was something new and exciting. I won with my first ride there. It was with Hootenany in the Windsor Castle Stakes. I also got to visit downtown London.
CONTRERAS: Was that the first straight-away race that you have ever won?
ESPINOZA: I think it was. It was easier to ride than a turn race because I only had to go straight (laughing). You still have to think about the pace but that comes naturally with all the years of riding that I have. It was fun.
CONTRERAS: How were the fans out there?
She told me she watched the entire Triple Crown run with California Chrome and that she was cheering for me.
Victor Espinoza
ESPINOZA: I was very surprised at how many fans recognized me and wanted photos and autographs. They loved California Chrome, and they knew all about my races. It was nice to see that other people across the world keep up with us and our racing.
CONTRERAS: How was it to meet the Queen? What did you guys talk about in the paddock?
ESPINOZA: She was very nice. She kept asking me lots of questions like: How did I like Royal Ascot? Did I visit the city? What did I think of the track? Who was I riding? Did I like my horse? She asked me so many questions that she didn't I didn't even get to ask her much (laughing). She seemed very interested in everything that I was doing. She told me she watched the entire Triple Crown run with California Chrome and that she was cheering for me. We talked a lot and I think she was finally happy to be able to talk to someone eye to eye because I'm short (laughing). It was great. A day after, I was walking by and she called me by my name! I was so surprised that she remembered me and wanted to talk again about the horses I was riding.
CONTRERAS: You are nominated for the ESPY Award this year as jockey of the year. What do you think of that?
ESPINOZA: Back in 2002 I was nominated and I was lucky enough to win it. That was the year of my Kentucky Derby and Preakness wins with War Emblem. It's something different; it's fun to go the event and meet other athletes and things like that. Let's hope we win it again.
CONTRERAS: Now that you have many big races and so many stakes in your career, do you have a count of how many trophies you have? Which one are your favorites?
ESPINOZA: I lost count (laughing). I moved from a bigger house to a smaller one, so I'm sure there's many of them still packed somewhere. It's always nice to be able to win the big ones.
CONTRERAS: It's been an exciting and busy couple of months for you, now that you look back at it what have been some of your favorite moments?
ESPINOZA: All of it. It's been exhausting but fun. My Triple Crown experience of 2002 allowed me to expect what was coming and how to prepare better. In horse racing, you never know what is going to happen next, so it's a race-by-race business. You don't get to really enjoy each race before you start thinking about the next one.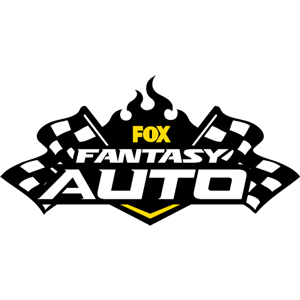 FOX Fantasy Auto
Form a Racing Team, Compete for Prizes
Play Now!