End of the Triple Crown creates different paths for 3-year-olds
Another Triple Crown season has passed and the infamous drought will extend into a 37th year in 2015, but for the class of 2014, the chase goes on.
While Affirmed remains the last Triple Crown champ, the past five weeks have been educational as they provided insight about the abilities of this year's 3-year-old crop and taught us that a certain co-owner of a dual classic winner could use a lesson or two in sportsmanship.
California Chrome, despite seeing his Triple Crown hopes dashed as he finished in a dead-heat for fourth in the Belmont Stakes, remains the leader of the pack. Where he turns up next is a big question mark as the horse headed west to California on Sunday, while his verbose co-owner, Steve Coburn, went on talk shows to vent about the structure of the Triple Crown.
With the Breeders' Cup at Santa Anita for a third straight year, the Kentucky Derby and Preakness winner is expected to remain on the West Coast, eliminating the chance of him returning to the Eastern time zone for either the Haskell (July 27 at Monmouth) or Travers (Aug. 23 at Saratoga).
"He loves the Santa Anita track, he runs his best his races down there," said trainer Art Sherman, whose colt suffered a cut hoof at the start of Saturday's $1.5 million race. "It is home for us. I'm sure he'll enjoy that. Your horse needs time to recoup. I'm here and I'm just thankful that I could run in a Triple Crown. It's been a great ride for me. Hey, listen, it's been a super year."
In the interim, California Chrome's absence from those 3-year-old classics on the East Coast could open the door for other horses to enhance their credentials for the year-end Eclipse Award as the division's champion.
Heading that list is Tonalist, who won the Belmont and relegated California Chrome to the 13th horse since 1978 to win the first two legs of the Triple Crown but not the third.
Sent off at 9-1 in the Belmont, the big, powerful son of Tapit followed up a convincing four-length in the Grade 2 Peter Pan with his head triumph in the mile-and-a-half Test of the Champion over 28-1 shot Commissioner and now sports a mark of three wins in four 2014 starts for trainer Christophe Clement and owner Robert S. Evans.
"He didn't surprise me, because I knew he was a good horse going into the race," said Clement, whose horse did not race in the Derby or Preakness. "They didn't give him the race. He had to fight pretty hard in order to do it. He just confirmed that he belongs with some of the best 3-year-olds in the country at the moment."
Just keep him sound and keep him fit and he will take care of the rest because he is a nice horse.
Christophe Clement, Tonalist's trainer
The Travers looms the main target for him, though the lure of bonus money could make the shorter Haskell an option as well.
"The Travers is very much under consideration, I'm sure," said Clement, who recorded his first Triple Crown win. "I will have to speak to Mr. Evans about it. Of course, you like to think about it. I do believe there is more to come. I really do. I think physically and mentally there is more to come. My whole deal is keep it simple. Just keep him sound and keep him fit, and he will take care of the rest because he is a nice horse."
Most of the other top Triple Crown runners are expected to return for the Haskell and/or Travers in hopes of profiting from California Chrome's absence.
Commissioner, who was second to Tonalist in the Peter Pan, made it much closer in the Belmont as he surprisingly set the pace and gave way grudgingly in the final yards to Tonalist.
"At the top of the stretch I didn't know (if he would win)," said trainer Todd Pletcher. "At the eighth pole, I thought we had a big chance, and still did at the sixteenth pole. It was a pretty nasty beat."
Commissioner, who was third earlier in the year in the Sunland Derby, also figures to be a major player in the summer classics where he could meet up with Tonalist for a third time.
"Commissioner is going to WinStar Farm for a little while and will hopefully come back in the Jim Dandy (July 26 at Saratoga) or the Haskell," Pletcher said.
Bayern, who was highly impressive in winning the seven-furlong Woody Stephens on Saturday, could emerge as an interesting candidate for the Haskell at its mile-and-an-eighth distance. His trainer, Bob Baffert, has already won the Haskell six times.
Wildcat Red, who won the Fountain of Youth but was 18th in the Kentucky Derby, might also target the Haskell.
Ride On Curlin, who was second in the Preakness but bled and was pulled up in the Belmont, is ticketed for 30 to 45 days of rest, according to trainer Billy Gowan.
"I'll take him back to the track and see how he is," Gowan said. "Maybe I'll take him to the farm and just kind of see how he's doing. He's a pretty tough horse. He didn't really want to go a mile and a half looking back on it. Anybody can be a Monday morning quarterback, but I probably won't ever run him a mile and a half again.
"We'll look at (the Travers), but we're going to give him 30 to 45 days off," he said. "It's been a long grind, for me and the horse."
A grind indeed, and some much needed rest will be appreciated by a weary group of runners and their connections. The race, though, is not over. There's still a championship up for grabs during a summer that should be entertaining at the least.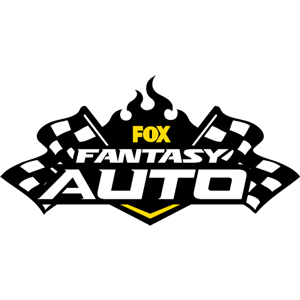 FOX Fantasy Auto
Form a Racing Team, Compete for Prizes
Play Now!