O'Neill still dogged by accusations
Doug O'Neill is not the stodgy, blueblood racetrack type. He is undoubtedly the thoroughbred trainer I'd most want to have a beer with.
O'Neill is not the reclusive type, either, which comes in handy when you win the Kentucky Derby, as he did on May 5 with I'll Have Another. Of all the personalities on the backstretch, he's the one I'd choose as the spokesman for horse racing during these five weeks of the Triple Crown.
But if I owned a racehorse, would I want O'Neill to train it? Not if I cared about the safety of the animal and playing by the rules.
O'Neill, who will saddle I'll Have Another on Saturday in the Preakness Stakes at Pimlico, insists he's not a cheater. He swears he takes as good care of his horses as anyone in the business, and you're welcome to hang out at the barn some time and see for yourself. That's O'Neill's standard-issue response when anyone questions why his horses tend to fail drug tests and break down more than most, and maybe there are reasons to believe him.
But winning the Kentucky Derby has changed everything for the 43-year-old O'Neill, who operates a stable of 90-plus horses in Southern California. Though he has been winning big races on a pretty regular basis since 2005, it wasn't until I'll Have Another pushed past Bodemeister in the final eighth of a mile at Churchill Downs that his record came under significant scrutiny.
And it's a record that suggests he's a master of the gray area at best and a complete phony at worst.
"It's been a distraction, but we play by the rules and I'm vigorously fighting the previous allegations," O'Neill said Wednesday. "We run pure horses."
The California Horse Racing Board might disagree.
Because even as I'll Have Another chases the Triple Crown, O'Neill is facing a possible 180-day suspension from training in California for an August 2010 incident in which one of his horses tested positive for a performance-enhancing formula known as a "milkshake," which raises the level of carbon dioxide in the blood through a combination of baking soda and electrolytes. It is administered through a tube stuffed down the horse's nose, and it is strictly illegal.
And O'Neill has had horses test positive for it three other times since 2005, which doesn't give you much benefit of the doubt in this sport. Maybe a bad test can happen once, even twice. But three milkshake positives in seven years?
"Once everything's settled, I'd love to have you over for a cocktail and share a lot of stuff," said O'Neill, whose appeal later this summer will center on whether the testing methods are accurate. "I'm used to all the highs and lows and the daggers that are thrown at you when you get lucky and win a big race. Obviously, if I didn't win the Derby you guys would never be asking (about) that. But if I was in your job I'd be doing the same thing, so I understand."
Even more disturbing than the doping allegations is the rate at which O'Neill's horses have suffered injuries. Earlier this year, The New York Times did an exhaustive study of the horse racing industry and the frequency of breakdowns by racetrack and trainer. According to The Times, O'Neill's horses either broke down or suffered injuries at a rate of 12 per 1,000 starts — more than twice the national average of just above five per 1,000 starts.
That's not just an unflattering statistic, it's tragic.
Like many successful trainers of this generation, including five-time Preakness winner Bob Baffert, O'Neill trains aggressively and produces fast horses. He places them ambitiously and runs them hard. And to his credit, O'Neill admits he has made mistakes, including running horses unnecessarily as a favor to racing officials who wanted larger fields for their races.
"I think I've grown as a person, as a trainer," he said. "I've learned to be more relaxed with placing horses. I've got areas where I can grow and do better, but we run a great operation and anyone who has spent time with us knows we love the horses and we do everything we can to keep them at the top of their game."
That includes a staff of 60-plus O'Neill employees — nearly one for every horse in his barn — which is an unusual and expensive way to run a racing operation. O'Neill even traveled here with two "therapists," who do chiropractic adjustments on the horses and stretch them out every morning after they come back from the track.
You don't see that kind of attention to detail in every barn.
But this is a sensitive time for horse racing, which has always fought a culture of cheating. In the 1980s, regulations on race-day medications were relaxed, but it didn't curb the cheating much. Even worse, it emboldened trainers to run horses who weren't sound, resulting in more catastrophic breakdowns.
Now the pendulum is swinging the other way, with a national movement afoot to significantly scale back the use of medication and levy severe penalties to trainers who violate rules. Now pushback is coming from significant voices like Baffert, who tweeted earlier this week that "racing will not survive" if Lasix, an anti-bleeding medication, is banned.
Baffert declined to explain that comment Wednesday, saying it "wasn't the time." But it's actually the perfect time, since this is one of the rare occasions people actually care about horse racing.
Now here comes a new, charismatic star in O'Neill, who would be the perfect face for the sport except for his imperfect record. I'd root for him any day of the week. But would I let him train my horse? The numbers suggest I wouldn't.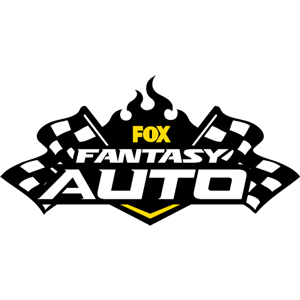 FOX Fantasy Auto
Form a Racing Team, Compete for Prizes
Play Now!