Jockeys hop on Velazquez's horses at Breeders' Cup
Jockeys, agents and trainers were left scrambling Saturday to
fill the mounts of jockey John Velazquez, who was thrown from
Secret Compass and had to have emergency spleen surgery after the
day's first Breeders' Cup race, the $2 million Juvenile
Fillies.
It was a day of mixed results for the replacement riders on the
eight horses slated to have Velazquez in the saddle, with a win for
Jose Lezcano aboard Wise Dan in the Breeders' Cup Mile and a pair
of seconds for other jockeys earlier on the card.
The seconds included Havana, the favorite for trainer Todd
Pletcher in the $2 million Breeders' Cup Juvenile, one of two
Velazquez mounts taken over by 50-year-old Hall of Famer Gary
Stevens.
Stevens steered Havana to the lead and what looked like a
victory in the homestretch before the colt lost steam and was
overtaken by trainer Bob Baffert's New Year's Day.
"It was a great try," Stevens said.
With little time for instructions, Stevens said Havana's
connections kept it simple, saying nothing more than hold on to the
whip.
"They just told me not to hit him," Stevens said.
Luis Saez, the first jockey to take a Velazquez mount just
minutes after the accident, came even closer. Saez rode Judy The
Beauty in a fierce rally in the $1 million Filly & Mare Sprint
before winner Groupie Doll won by a half-length.
"I came flying, but it was too late," said Saez, who was asked
to ride the Judy The Beauty for the first time just 15 minutes
before the race.
It was a different story for Lezcano, who had ridden Wise Dan
several times before. It showed with a win in the $2 million Mile
as he rallied to beat long- shot Za Approval by three-quarters of a
length.
"I really wanted Johnny to ride the horse, but Jose's done a
great job, he's always picked him up when Johnny's hurt," said
Wise Dan's trainer, Charles LoPresti "He didn't panic, and it
worked out."
—
FALSE STARTS FOR STEVENS: Until changing everything with a win
in the $5 million Breeders' Cup Classic, Stevens had a strange day
where he twice crossed the finish line first but still didn't
manage to add to his Breeders' Cup victory total.
Stevens won the $100,000 Sen. Ken Maddy Handicap, the last race
on the Santa Anita undercard before the start of the Breeders' Cup
proper, then had his mount disqualified after it finished first in
the $2 million Breeders' Cup Juvenile Fillies.
That meant just one trip to the winners' circle and no Breeders'
Cup wins despite being first to the wire twice.
"I tried not to let it get in my head," Stevens said.
Stevens brought a definitive end to the consolation prizes
aboard Mucho Macho Man, his 10th Breeders' Cup victory and first in
the Classic.
"It's actually the culmination of a career," Stevens said.
—
WHO'S HORSE OF 2013?: Mucho Macho Man's Classic win throws
another race wide open: the contest for Horse of the Year.
Game On Dude would have been a near-sure thing for the top
Eclipse Award had he capped off an undefeated 2013 with a win as
the favorite in the Classic, and may still take it after going
5-for-6 while racing only in Grade 1 or Grade 2 stakes.
A case could be made for Mucho Macho Man after the colossal
Classic victory, but the 5-year-old horse had won just once this
year coming into the Breeders' Cup.
That may make 2012 Horse of the Year Wise Dan a favorite to
repeat after his victory in Saturday's Mile.
The 6-year-old gelding won six of seven graded stakes in 2013,
most of them cruising away from the field, and finished second in
his only loss before Saturday's win.
Wise Dan's trainer, Charles LoPresti, said that if Game On Dude
had won the Classic "it's going to be hard to argue that Wise Dan
should be Horse of the Year," but added "I think our horse
deserves to be in the running."
With Game On Dude fading to ninth in his season finale, Wise Dan
should be more than just a candidate.
—
KEEPING IT REGAL: Usually a rock guitarist can do no wrong by
channeling Jimi Hendrix.
But it proved an unusual problem for Bon Jovi guitarist Richie
Sambora, who brought his guitar and replaced the typical trumpet to
play the call to post Saturday at the Breeders' Cup.
Sambora said during his first pass at rehearsal, he played a
thundering, distortion-laden riff much like Hendrix did in his epic
version of the national anthem in 1969 at Woodstock.
But the NBC TV crew told him that wouldn't work.
"The first one I did exactly like that," Sambora said, "and
they told me it would scare the crap out of the horses."
Sambora played it again, but "I did it more regally," as
befits the blue-blood thoroughbreds of the Breeders' Cup.
"It was more in the tradition," Sambora said.
The TV crew said the horses would be fine.
—
BANKS CASHES IN: Actress Elizabeth Banks came to the Breeders'
Cup not to walk the red carpet or wear a feathered hat, but to
bet.
Though the 39-year-old star of "The Hunger Games" and "The
40-Year-Old Virgin" wore a shimmering dress in the
celebrity-studded Trophy Lounge at Santa Anita and had a drink in
one hand, the other was full of tickets, many for exotic bets like
superfectas that showed she was no beginner.
"I've won a little money," said Banks, who held a winning
ticket for Mizdirection, the mare owned by sports talk host Jim
Rome who took Saturday's $1 million Turf Sprint.
"I had her in some exotics that paid off, too," Banks said.
"She's a nice horse."
Banks said she'd been going to the track, most often New York's
Saratoga Race Course, "Since I was 10 years old."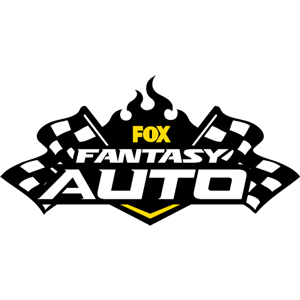 FOX Fantasy Auto
Form a Racing Team, Compete for Prizes
Play Now!