Column: Hard work gets Lukas a record
(Eds: With AP Photos.)By JIM LITKEAP Sports Columnist
The old guy still gets up crack-of-dawn early.
Not because D. Wayne Lukas has something left to prove, or anything more to gain. He already has it all: Fame, fortune, a bronze plaque in the Hall of Fame and – after lightly-regarded Oxbow stunned Orb on Saturday at the Preakness – he has the top spot in the Triple Crown trainer's record book, too, passing "Sunny Jim" Fitzsimmons with No. 14.
"It's been a while," Lukas chuckled, "but it never gets old.
"I ran last with the first horse I started. The second one doesn't even finish," he added a moment later. "What a roller coaster."
Lukas was thoroughbred racing's first organization man, a former Wisconsin high school basketball coach who brought the principle of "flooding the zone" from the court to the race track.
When he cracked the big time with a horse named Codex at the Preakness in 1980, fans of the sport still thought of it as art, but Lukas relied on cold-blood science. The top trainers at the time were folksy guys like Woody Stephens and wise-cracking Charlie Whittingham, but Lukas was undeniably corporate.
The gravel outside his barns was always perfectly raked, his buttoned-down shirts pressed to match. While his more famous rivals focused on one or two quality horses, Lukas overwhelmed the game with quantity, setting up cookie-cutter operations in dozens of barns from coast to coast and bringing three, four and sometimes even five mounts to the Kentucky Derby.
By the mid-1990s, he perfected the approach, at one point winning six Triple Crown races in a row with four different horses. He shuffled jockeys like a deck of cards and balanced the competing demands of those owners, all the while never taking his eye off the ball or the business. But then rivals like Bob Baffert and disciple Todd Pletcher, who borrowed liberally from Lukas' playbook, began stealing his thunder.
Now 77, Lukas hadn't won a Triple Crown race since 2000 and became a sort of eminence grise, holding court regularly outside his barn at the classic races, more charming than competitive. His return to Derby year after year, despite not having a real shot to win it, became a kind of running joke.
Just two weeks ago at Churchill Downs, Lukas poked fun at himself on that very topic. When someone reminded him he'd brought 44 horses to the Derby – a race he'd last won with Charismatic in 1999 – he laughed and said, "I lied to you; 35 of `em I didn't want to run."
Yet Lukas never lost his zeal. He's still the first trainer up on a horse and out on the track in the morning, and every bit as gracious as always. While the entire sport was focused on Orb, trainer Shug McGaughey and the potential to see the sport's first Triple Crown winner in 36 years, Lukas sidled up to him two mornings ago and said "We got another one on the agenda."
Standing outside his barn in shirt sleeves, McGaughey told the tale after getting beat, without being entirely sure whether that encouraging bit about another big win was meant for him or for Lukas himself. Either way, McGaughey was hard-pressed to think of someone more deserving. That sentiment rippled through the trainers' ranks.
"We were out of it early," said Baffert, who became a close of pal of Lukas' over the last few years, "and after it was clear Orb couldn't win it, we all got behind Wayne and (jockey) Gary Stevens."
That part of this win will go largely unnoticed by some, but not Stevens. At 50, the jockey now has nine Triple Crown wins on his resume – three at each of the classics – but Stevens was out of the sport for seven years. In a nice bit of symmetry, Lukas gave Stevens his first Triple Crown-winning mount with Winning Colors.
"Wayne put me on the map," Stevens recalled. "When you win that first classic, your phone starts ringing, people want you. … This is super, super sweet and it happened for the right guy."
Not long after, the "right guy" was asked about his travel plans for Oxbow, who's likely headed for the Belmont after a stop at Churchill Downs.
"4:30 tomorrow morning," Lukas announced, "if you want to watch him load on that van. My truck driver and I will get in that big old truck, and we'll head down the road and make about two Wendy's stops on the way and be in Louisville, Ky., but 5:30 tomorrow night.
As a few reporters rolled their eyes, Lukas continued, "Some of us in this great nation get up and get after in the morning. Others sleep in."
None of that would have surprised Baffert, or any of the other members of the fraternity.
"Wayne loves it so much, when he goes, I'm pretty sure we're going to find him lying in the shed row one morning and holler, `Hey Wayne, why are you sleeping?"'
—
Jim Litke is a national sports columnist for The Associated Press. Write to him at jlitke(at)ap.org and follow him at Twitter.com/JimLitke.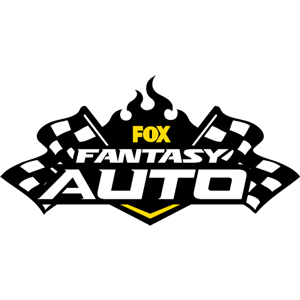 FOX Fantasy Auto
Form a Racing Team, Compete for Prizes
Play Now!