Column: Derby win not all it's cracked up to be
(Eds: With AP Photos.)By JIM LITKEAP Sports Columnist
Winning the Kentucky Derby isn't always all it's cracked up to be.
It might be the shortest championship celebration in all of sports. The winning trainer, jockey and horse can't go to Disneyland, at least not right away. All three have to reunite in Baltimore two weeks later to validate the title, and if all goes well, in New York three weeks after that to validate it again. As if that schedule wasn't daunting enough, they're also supposed to be drumming up business for the sport when it matters most, during Triple Crown season.
Doug O'Neill, who trained I'll Have Another to one improbable win, just found out what a tough balancing act that can be.
"I swear on my kids' eyes I never milkshaked a horse," O'Neill said Thursday at Pimlico Race Course, where he addressed reports about his possible suspension in California on charges he gave his horses performance-enhancing cocktails of bicarbonate of soda, sugar and electrolytes. Instead, O'Neill blamed the failed tests on "some people in charge of California racing I think didn't like a few of us that were doing well. Anyway, it's all being heard by the courts and I'm very confident everything will be fine."
Let's assume so, since the he-said, they-said dispute won't be resolved either way until after the Belmont closes out the Triple Crown season on the second Saturday in June. What matters at the moment, though, is how O'Neill responds to the spotlight – a place few people can appreciate more than Bob Baffert.
Baffert has three Derby wins and five Preakness victories, but has failed in all three of his Triple Crown tries at the Belmont, most memorably in 1998, when Real Quiet was beaten by a nose. He lost the Derby again last Saturday when I'll Have Another ran down his colt, Bodemeister, in the stretch. Baffert hasn't decided whether to renew that fight by bringing Bodemeister to Baltimore, but the news has been more encouraging every day.
"After that duel, all I thought I'd have left was hair and lactic acid. But Bodemeister looked good when we got him and he's looked better most every day since. So all credit to the winner. He's a good horse," Baffert said. "And that kid, he rode an A-plus race."
That would be 25-year-old jockey Mario Gutierrez, who was riding in his first Derby barely a decade after racing quarterhorses in his native Mexico. But he's handled the attention like a veteran, charming the racing public and press with stories about his modest beginnings, then looking very polished throwing out the first pitch Wednesday night at the Dodgers' game.
O'Neill's week, on the other hand, was mostly uneventful until stories of his run-ins with racing officials on the milkshaking charges – his third in California and fourth in a career that has spanned 25 years – began making the rounds. O'Neill isn't the first trainer in the Triple Crown chase to have to answer questions about possible performance-enhancing – both Rick Dutrow, who won the 2008 Derby and Preakness and Jeff Mullins, who trained the 2009 morning-line favorite, got asked plenty of those – and he won't be the last. He understands scrutiny is part of the bargain.
Asked whether winning the Derby was validation for his career, which began taking off in 2005 yet remained confined largely to the West Coast, O'Neill answered evenly: "I've never thought of it that way."
"All those guys – the Bafferts, the (Nick) Zitos and (D. Wayne) Lukas – they've all battled their negative press days. You win the big one and people kind of want to go after you," he said. "It has validated, to our team, that if we get a top 2-year-old we can turn him into a Derby winner. Hopefully it's the first of a few."
Baffert didn't doubt that. Then again, he knows how easy it is to get ahead of yourself in the sport, especially when you're supposed to be leading the charge.
"Doug knows what to do and he's plenty capable," Baffert said. "Besides, he's already won the big one. So I'd just say relax and enjoy it, even if you really can't. …
"And since I can't change the Derby either, I can say this: I'm glad he's the one dealing with it. Everybody wants a piece of you and plenty of your time. There's so much going on around the barn, it's easy to get sloppy," Baffert added.
"It's like you're running for office. You've got be ready," he paused, "for just about anything."
—
Jim Litke is a national sports columnist for The Associated Press. Write to him at jlitke(at)ap.org and follow him at Twitter.com/JimLitke.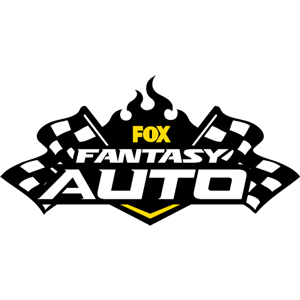 FOX Fantasy Auto
Form a Racing Team, Compete for Prizes
Play Now!