Zenyatta still the queen after loss in BC Classic
If Zenyatta was disappointed, she sure didn't show it.
Barely a dozen hours after her 19-race winning streak was
snapped when Blame held her off by a head in the $5 million
Breeders' Cup Classic, racing's reigning queen stood near the fence
outside her barn at Churchill Downs and held court – the way she
always does.
There were pictures and poses. Signs and smiles.
A young girl in a pink jacket giggled nervously when the massive
6-year-old mare gently nuzzled her as fans pulled out cameras and
cell phones to capture the moment.
Not a bad way to start retirement, right?
And though owners Jerry and Ann Moss haven't made any official
announcements, there was a sense of finality as trainer John
Shirreffs tried to put Zenyatta's unparalleled career in
perspective.
"It was a fairy tale and it didn't end the way everybody wanted
it to end," Shirreffs said Sunday. "That's what I feel badly
about. However, Zenyatta is pretty happy out there and she will be
happy."
Zenyatta's quest to win the Classic for a second straight year
and finish a perfect 20-0 by beating the boys once again provided
the kind of buzz the sport has long coveted.
More than 70,000 shivered in the fall chill at Churchill Downs
hoping to see history. Millions more watched on television,
wondering if the horse who's been profiled everywhere from "60
Minutes" to "O Magazine" could put together one more dazzling
stretch drive.
Zenyatta delivered, only this time it wasn't enough to get to
the winner's circle. Shirreffs maintains she wasn't bothered by the
dirt, the pace or the pressure.
She ran a great race, Shirreffs said. There's no reason to
apologize, even though jockey Mike Smith did so profusely
afterward, saying it was his fault for giving her too much work to
do after she lagged behind the pace early.
"I was worried he wasn't going to be able to carry his saddle
back to the jockey's room," Shirreffs said.
While Smith brooded, Shirreffs went out to dinner at a small
Italian restaurant. By Sunday morning, he was ready to move on.
"As a trainer, you have to let go," he said. "It's just a
feeling of disappointment, but you get over that and then you
remember all the fun times."
And there were plenty of them. The challenge for the sport now
is finding a way to build on it.
Zenyatta's crossover appeal created new fans. Keeping them could
be difficult. Zenyatta was on a plane back to California on Sunday
night, her career likely over.
Blame, who went from a relative unknown to giant slayer and
possible Horse of the Year in the 2:02.60 it took him to win the
Classic, will be at Claiborne Farm in central Kentucky by the end
of the week to prepare for a stallion career.
Shirreffs understands the struggle of keeping casual fans
interested when the careers of the top horses can last only a year
or two before they're shipped off to the more lucrative breeding
shed.
It's part of what made Zenyatta's appeal so unique. A late
bloomer, she raced over the course of four years, building her
legend one mad dash to the finish at a time.
And she did it with style and grace. The scene outside the barn
on Sunday morning isn't unusual for her. She loves the attention,
and people seem to love her.
It's a lesson Shirreffs believes the sport could learn from as
it tries to replenish its roster of stars.
"I think the big thing the sport needs to do is let the fans
get a little bit closer to the horses," Shirreffs said. "As a
trainer, I'd like people to come up and see them, see them up close
and get a feel for them instead of just seeing it in a
picture."
There are other stars on the horizon. Uncle Mo was spectacular
while dominating the Breeders' Cup Juvenile on Saturday, and
trainer Todd Pletcher is putting together a battle plan that he
hopes will bring his 2-year-old back to Churchill Downs for the
Kentucky Derby next May.
Uncle Mo is unbeaten and unchallenged in three starts.
Impressive, but still very modest when compared to Zenyatta's
remarkable run of 19 straight wins.
Trainer Nick Zito said even in defeat Zenyatta showed "she
could be the greatest filly of all-time."
Blame's trainer Albert Stall Jr. called her "the best racemare
there's ever been in the game."
Whether she's been the best racehorse in the world this year,
however, is another matter.
Shirreffs maintains Zenyatta should be named Horse of the Year
despite her loss in the Classic, an award she has yet to win
despite her unbeaten run.
While Shirreffs allows her contributions to the sport off the
track should be taken into consideration, not everyone agrees.
Blame won four of his five starts this season, his only loss a
second-place finish in the Jockey Club Gold Cup. It's a resume that
stacks up well with Zenyatta, whose five victories came against
fillies and mares.
"While I think Zenyatta ran an unbelievable race, had not only
a tremendous year but a tremendous career, but ultimately it should
be decided on the racetrack," Pletcher said.
And only one horse knows what it's like to beat Zenyatta:
Blame.
It's a feat Blame's co-owner Seth Hancock thinks is good enough
to take home the sport's top prize.
"She had her shot to get by, and she didn't do it," he said.
"So I don't think you can vote for her."
Maybe, but there's little doubt where public sentiment lies.
While Zenyatta basked in the flashbulbs, Blame spent the morning
after the final win of his career hanging out all alone in his
stall, the purple blanket given to the Classic winner draped over a
retaining wall in front of the barn.
—
AP Racing Writer Beth Harris contributed to this report.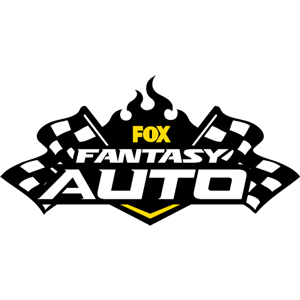 FOX Fantasy Auto
Form a Racing Team, Compete for Prizes
Play Now!