When stars align: Belmont Stakes horses and their celebrity birthday twins
For some people, birthdays are one of the most important pieces of information they can have about celebrities and their favorite racehorses.
But what happens when Belmont Stakes contenders and famous people intersect? Here's a list matching potential entrants with their celebrity birthday twins, and what that could mean for each horse's race chances.
1) California Chrome and Dr. Dre — Feb. 18
It seems fitting that Dr. Dre, who has overseen the careers of influential rappers such as Snoop Dogg and Eminem, shares a birthday with California Chrome, who has brought racing back to the mainstream public with his wins in the Kentucky Derby and Preakness Stakes. It remains to be seen whether or not California Chrome will make as big of an impact on racing as Dr. Dre (who just cashed in to the tune of $3 billion on his Beats sale to Apple) has made on rap music. But if Chrome wins the Triple Crown it's safe to say he and Dre will both be ranked in their respective "Greatest of All Time" lists.
2) Commanding Curve and Maurice Jones-Drew — March 23
Commanding Curve still has a lot to accomplish to catch up to birthday twin Maurice Jones-Drew, who has been named to the NFL Pro Bowl team three times. But while Commanding Curve doesn't have quite the résumé in his sport that Jones-Drew does in football, the colt has proven that he has the talent to make a splash in racing. A last-minute entrant into the Kentucky Derby, Curve was the horse closest to California Chrome at the finish and looks to try and upset Chrome's Triple Crown bid.
3) Commissioner and Russell Crowe — April 7
All horsing around aside, Russell Crowe and Commissioner have more in common than one may think. Like Crowe, Commissioner was a "Gladiator" in the spring prep races, running four races from January to April at three different tracks in three different states. Also like Crowe, he followed up his "Gladiator" campaign with another noteworthy performance, finishing second to Tonalist in the Peter Pan.
4) Kid Cruz and Richard Sherman — March 30
If Kid Cruz pulls off a Belmont Stakes upset, he probably won't be as vocal about his perceived lack of respect as Richard Sherman after this year's NFC Championship Game. Though the colt may have felt a bit disrespected after his disappointing finish in the Preakness Stakes. Cruz had two Stakes victories before his eight-place finish in the Preakness, his only off-the-board dirt performance to date.
5) Matterhorn and Cristiano Ronaldo — Feb. 7
Matterhorn's $625,000 2-year-olds in training sale price doesn't quite match the multi-million dollar deal Cristiano Ronaldo signed with Manchester United in 2003. But the buy was big for both athletes as Matterhorn was bought by the Coolmore Stud racing empire from that 2-year-old in training sale. Like Ronaldo's trade to Real Madrid later in his career, Matterhorn will be representing someone else in the Belmont Stakes: He was recently sold to Eclipse Thoroughbred Partners in a private sale.
6) Matuszak and Zachary Gordon — Feb. 15
Up-and-coming actor Gordon, star of "Diary of a Wimpy Kid," shares a birth date with up-and-coming animal Matuszak, a multiple stakes-placed Bill Mott trainee. Neither star would be comfortable telling you that they've made it to the top of their respective industry, but both show talent for the years to come.
7) Medal Count and Wes Welker — May 1
Initially, Medal Count and Wes Welker don't seem like they'd have a lot in common: Medal Count sold in the first session (first round) of Keeneland's September yearling sale and NFL wide receiver Wes Welker signed as an undrafted free agent. But take a closer look. Both clearly love racing: Welker even shared the joy (and the Benjamins) with fans at the Derby after winning a huge bet. And both have shown tenacity: Welker eventually signed a big free agent contract with the Denver Broncos after performing at an elite level with the New England Patriots. Medal Count proved he belonged in the Kentucky Derby by placing second in the Toyota Blue Grass Stakes just eight days after winning the Transylvania Stakes.
8) Ride On Curlin and John McEnroe — Feb. 16
John McEnroe was known as a bit of a hot head during his tennis career and Ride On Curlin also has the reputation of being quite feisty, so it seems as though Feb. 16 is a hot date. Plus, can't you just imagine Ride On Curlin yelling "You cannot be serious!" and "Are you kidding me?!" each time he finishes second or third in stakes races?
9) Samraat and Jon Cryer — April 16
The two New York-breds put everything into their roles with Emmy-award winning actor Jon Cryer devoting himself to roles like "Pretty in Pink" and "Two and a Half Men" and Samraat battling for every race place he can get. Though if Samraat had a role in "Two and a Half Men," it'd probably be as Cryer's confident brother Charlie Harper.
10) Social Inclusion and Tim McGraw — May 1
Social Inclusion also shares his special day with country star Tim McGraw alongside fellow Belmont Stakes contender Medal Count. Just like McGraw, Social Inclusion is best known for the talent he flashed early in his career but is still recognized as a gifted performer who can put on a great show. And for those who like their stars good-looking … both are definitely easy on the eyes.
11) Tonalist and Mike Richards — Feb. 11
Los Angeles Kings center Richards has proven to be a heck of a hockey player with a Stanley Cup title to his name, and Tonalist is quickly working toward the horse-racing equivalent. The two got their big-league starts in only about two hours away from each other, with Richards making his leap to the National Hockey League with the Philadelphia Flyers and Tonalist running (and winning) his first graded stakes race at Belmont Park.
12) Wicked Strong and David Freese — April 28
Both Wicked Strong and David Freese have been the talk of their respective towns, stepping into the spotlight quickly after reaching the top level of their respective sports. Freese played an important role in the St. Louis Cardinals' 2011 World Series title run just two years after moving up from their minor league system. While racing doesn't have an official minor league program, Wicked Strong took his chance at the big leagues and ran with it (no pun intended) when he won the Grade 1 Wood Memorial Stakes.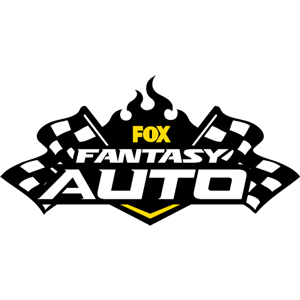 FOX Fantasy Auto
Form a Racing Team, Compete for Prizes
Play Now!