Check out these live Kentucky Derby longshots
If you're looking for a horse to bet in Saturday's Kentucky Derby, it's natural to focus on one of the favorites in the race. California Chrome, Wicked Strong, Danza, Intense Holiday, take your choice, any are rational choices.
Yet if you're looking to make an exotic wager, like an exacta, or especially a trifecta, you would be wise to expand your horizons and include one of the lesser-regarded runners on your ticket.
History shows that there's about a 50-50 chance that a horse at 20-1 odds or higher will finish either first, second or third in the 1¼-mile classic. In the last 33 editions of the Derby, there were 17 times when a 20-1 shot or higher figured in the top three, with the most recent example coming just last year.
What could have been a very reasonable Orb–Revolutionary–Normandy Invasion trifecta turned into a worthless ticket when Golden Soul snuck into the picture at 34-to-1 and finished second.
AMERICA'S BEST RACING
Who will be this year's spoiler? There certainly are plenty of possibilities as 10 of the 20 starters are priced at 20-1 or more on the morning line.
So, in an effort to help in that pursuit of an IRS-worthy ticket, here's a close-up look at each of the darkhorses who could wind up brightening your day.
1. Vicar's in Trouble (19-1)
Drawing the dreaded rail probably explains his odds. He was impressive in a gate-to-wire victory in the Louisiana Derby, in which he finished 3½ lengths ahead of Intense Holiday, who is priced at 8-1. There's definitely value here, but it will hinge on jockey Rosie Napravnik's ability to get him out of the gate quickly and establish a nice position in the first furlong.
2. Harry's Holiday (38-1)
Unless you're named Harry, it's hard to find much to like in him. His race in the Blue Grass Stakes was awful and he appears to like a synthetic surface. His dirt races aren't much, either. Horses like him explain why there's an ALL button.
3. Uncle Sigh (26-1)
If you like Samraat, and perhaps Wicked Strong as well, he's worth a long look. He was fifth behind them in the Wood Memorial but had some excuses, like a poor start and wide trip. Considering he was only a neck and a length behind Samraat in their two previous meetings, his 30-1 price is attractive when matched against Samraat's 15–1 or Wicked Strong's 6-1.
7. We Miss Artie (22-1)
Like 2011 Derby winner Animal Kingdom, he prepped for the Run for the Roses by winning the Spiral Stakes at Turfway Park, so there's a precedent for a synthetic-to-dirt move on the first Saturday in May. His 17-length loss in the Fountain of Youth Stakes doesn't speak well for his ability to handle dirt, but he lost by only four lengths in the Breeders' Cup Juvenile at Santa Anita Park so it's not a hopeless a situation. He's the type you'd ignore at 10-1 or 15-1 but at 50-1 and with Ken and Sarah Ramsey in his corner, he's worth a thought or two.
9. Vinceremos (48-1)
It's not unusual to see a claimer run a stinker on Polytrack and then rebound and win back on dirt, so he's definitely better than the 28-length loss he absorbed at Keeneland in the Blue Grass Stakes. Still, this is the Derby, not a claimer and getting nothing out of a 13th-place finish might come back to haunt him in the stretch. If you can get past his last race, his two efforts in Tampa Bay Downs stakes make him somewhat representative in the field.
12. Dance With Fate (14-1)
There was initial thought he would skip the Derby after winning the Blue Grass because of a fondness for a synthetic surface. What brought him here might be a good second last year in the Grade 1 FrontRunner Stakes on dirt at Santa Anita. His effort in the Breeders' Cup Juvenile was forgettable, but he ran fast enough at Keeneland that if he can come close to duplicating that performance he'll be a factor at the finish. Will be interesting to see how he treated in the wagering.
13. Chitu (26-1)
He comes from the track that gave us Mine That Bird and will be a longshot, but this Bob Baffert-trained colt has a much better résumé than the 2009 Derby winner did. His final time and decisive victory in the Sunland Derby inspires some confidence, as does his connection with a Hall of Famer like Baffert. It's just a matter of if he has what it takes to press the pace and hold on in the final furlong.
14. Medal Count (24-1)
He ran very well in the Blue Grass as well, overcoming post 13 and a wide trip to finish second. He also has the pedigree to handle the distance. He's more suspect on dirt, though, than Dance With Fate. Aside from a decisive debut win at Ellis Park, in his two dirt starts, he lost by 9 ¼ lengths in the Fountain of Youth Stakes and 17 lengths in the Breeders' Cup Juvenile.
17. Commanding Curve (31-1)
If Intense Holiday is your measuring stick, then his price is way out of line. He finished only 1½ lengths behind that one in the Louisiana Derby, yet you get 8-1 on Intense Holiday and 50-1 on him. That's a huge spread for such a relatively slim margin. The Louisiana Derby was his only noteworthy effort, but at 50-1 you are not going to get a multiple Grade 1 winner.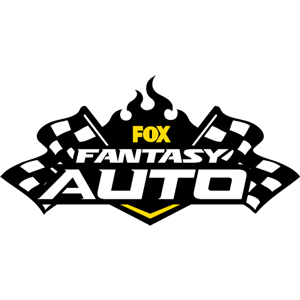 FOX Fantasy Auto
Form a Racing Team, Compete for Prizes
Play Now!