Catching up with legendary Preakness winner Rachel Alexandra
Rachel Alexandra became the first filly to win the Preakness Stakes since Nellie Morse in 1924. After the race Steve Asmussen, who had taken over the filly's training after she was sold to Stonestreet, acknowledged the filly's former trainer Hal Wiggins.
"Hal Wiggins and his staff did a tremendous job," Asmussen told the Blood-Horse. "I can't tell you what a fan of the filly I've been. I am very blessed."
Rachel Alexandra's connections skipped the Belmont Stakes in favor of the Mother Goose Stakes at the end of June for her next race. Only two other fillies dared to take her on and it was much like a paid workout for Rachel Alexandra. While she raced in last through three-quarters of a mile, she went between her two rivals on the turn and drew away to an eight-length lead in the stretch. Borel did not need to even encourage his mount to accelerate as she powered away to win by 19¼ lengths in a stakes record time of 1:46.33 for 1 1/8 miles.
The filly stepped back into the open 3-year-old division for the Haskell Invitational Stakes, looking to better her Preakness performance. After letting Munnings lead for most of the race, Rachel Alexandra took a sizeable lead in early stretch. By the time all was said and done, she beat Belmont Stakes winner Summer Bird by six lengths, establishing herself as the undisputed top 3-year-old in the nation.
But her connections weren't yet done with the ambitious campaign. They entered her against older males for her season finale. Rachel Alexandra loaded into the starting gate against seven older males in the Grade 1 Woodward Stakes, looking to keep her undefeated 3-year-old record intact.
Da' Tara, the 2008 Belmont Stakes winner, took the lead through a quick opening quarter-mile in :22.85 with Rachel Alexandra just a head back in second. But after a half-mile, Rachel had taken command with Da' Tara quickly fading. While she led for the rest of the race, fans finally saw the filly challenged as she struggled to hold off fast-closing Macho Again. She held on to win by a head in perhaps the gutsiest race of her career.
Rachel Alexandra's connections decided to give her a rest after a testing campaign that featured three Grade 1 wins against males. Today, employees at Stonestreet still enjoy reliving the dominance of her 3-year-old season.
"Her 3-year-old season is firmly stamped in our history, just as with the fans," said Stonestreet Farm's Gemma Freeman. "She was an inspiration and we still catch our breath when we watch those performances."
Rachel Alexandra returned the following year, suffering two tough losses to start her season. But the now 4-year-old filly looked like herself in the Fleur de Lis Handicap at Churchill Downs that June. Rachel Alexandra was a close second to Jessica Is Back during the middle part of the race, but by the time the 5-horse field reached midstretch, she was five lengths clear of the eventual second-place finisher. Rachel Alexandra looked very much like the reigning Horse of the Year in posting a 10 ½-length romp that rekindled memories of her dominant victories from 2009.
"She's just getting back," Borel told the Blood-Horse after the race. "You have to give her a chance. She's a filly and she did the impossible when she was a 3-year-old. I think you'll see a great future now. She did everything right today. I don't think she was ready before."
Rachel Alexandra returned to the races at Monmouth Park in late July looking to continue the success that she had had at that track the previous year when she won the Haskell Invitational Stakes. While it wasn't as much of a blowout as the Haskell, Rachel Alexandra won the Lady's Secret Stakes by three lengths over Queen Martha with the third-place horse another 7¾ lengths behind the pair.
Rachel Alexandra's last start came in the Grade 1 Personal Ensign Stakes at Saratoga Race Course, where she led at every call except for the final one. Only Persistently beat the filly with the third-place finisher, Life At Ten, finishing 10 ¼ lengths behind Rachel Alexandra.
A month later Rachel Alexandra was retired from racing with more than $3.5-million in earnings with 13 wins in 19 starts. She had been named the 2009 Horse of the Year and champion 3-year-old filly.
Rachel Alexandra was bred to Stonestreet Farm's 2-time Horse of the Year and 2007 Preakness winner Curlin for her first foal. It was the culmination of a dream of Jess Jackson since he had purchased Rachel Alexandra, but Jackson never got to see the resulting colt born in 2012. Jackson died only a few months after Rachel Alexandra was bred. Fittingly, the colt was named Jess's Dream.
Following the unintended tradition of breeding Rachel Alexandra to Preakness Stakes winners, she was bred to Bernardini in 2012. A filly from the pairing was born on Feb. 12, 2013, but just two days later the unimaginable happened when Rachel Alexandra had to go to Rood and Riddle because of foaling complications.
The mare showed the spirit and grit fans had seen on the track while recovering from the complications at Rood and Riddle and returned to Stonestreet a month later. While Rachel Alexandra is now fully recovered, she was not bred in 2013 or 2014.
Both of Rachel Alexandra's foals are thriving with 2-year-old Jess's Dream preparing for a race career in Ocala, Fla. Her yearling Bernardini filly spends time at Stonestreet's yearling division in Versailles, Ky.
"Jess's Dream is doing a great job in his pretraining at the Stonestreet Training Center near Ocala [Florida]. Ian Brennan is managing his conditioning and it is wonderful to watch him under tack! Rachel's 2013 filly is very professional and classy, like her dam. She is one of the currently very wooly yearlings at our nearby yearling division," said Freeman.
As for Rachel Alexandra, she is enjoying retirement at Stonestreet Farm's Lexington, Ky. farm with her herdmates. She thoroughly enjoys peppermints and getting scratched on her withers, and Rachel Alexandra remains a classy individual in all situations.
While fans can't make an appointment to visit Rachel Alexandra, Stonestreet Farm holds occasional events where fans can meet her. These events draw fans from all over the country. Even when fans are not able to visit, they send her gifts and letters all the time.
Stonestreet Farm employees enjoy the "Meet Rachel" events the farm holds nearly as much as the fans and look forward to meeting the fans who come to see the farm's prized mare.
"We've met so many amazing fans through Rachel. It is often difficult for broodmare farms to engage fans the way stallion farms do, but the occasional events we do have mean as much to those who work with Rachel on the farm as they do the fans."
For more information on Rachel Alexandra and other mares that Stonestreet Farm owns, you can visit http://www.stonestreetfarms.com.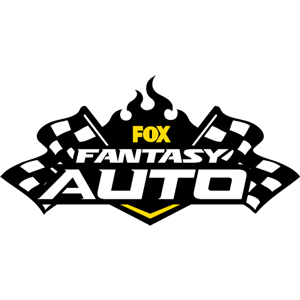 FOX Fantasy Auto
Form a Racing Team, Compete for Prizes
Play Now!