California Chrome's trainer brings high hopes into the Pennsylvania Derby
While California Chrome was winging his way from his West Coast base at Los Alamitos to Parx Racing in Bensalem, Pa., trainer Art Sherman was in Lexington, Ky., on Tuesday, keeping one eye on the future and another on the present.
Sherman was pleased as he described to reporters on a national conference call a promising $160,000 purchase he made at the Keeneland September yearling sale. He was inevitably drawn to hip number 2111 because the colt, a son of Macho Uno, bore a striking resemblance to California Chrome with his striking chestnut coat and his markings — a white blaze streaming down his face and three white stockings.
Sherman was in good spirits even before his successful bid because he is confident he has done everything he can to prepare California Chrome for his highly anticipated comeback race in the $1 million Pennsylvania Derby at Parx on Saturday.
"I look for him to run a big race," Sherman said Tuesday, adding: "I think he's going to be right on. I just like what I see."
The Kentucky Derby and Preakness victor will compete for the first time since June 7, when his thrilling Triple Crown bid was denied as he finished in a dead heat for fourth in the Belmont Stakes. That 1½-mile contest, which snapped Chrome's six-race winning streak, left him weary from the Triple Crown grind of three races in five weeks and with a foot injury.
The decision was made to allow him time away from the racetrack.
I look for him to run a big race. I think he's going to be right on. I just like what I see.
California Chrome was given the rest, relaxation and care he needed at Harris Farms, the California farm that bred the son of Lucky Pulpit, never imaging the sensation he would become.
Sherman was encouraged by everything he saw when Chrome returned to Los Alamitos after a one-month respite.
"He didn't go back far on me," the trainer said. "Five weeks is not a lot for a horse like him." He noted that a foot injury he described as largely superficial was healed and that the 3-year-old had added 75 pounds.
Sherman is extremely encouraged by the series of workouts the horse produced in preparation for the 1 1/8-mile Pennsylvania Derby. He is poised to become the first Kentucky Derby winner to compete in that race.
"His last two or three works have been just awesome," Sherman said. "I think he's reaching his peak. Victor is all gung-ho about him."
Victor, of course, is Victor Espinoza, the veteran jockey who coolly guided Chrome to the top of the racing world. He was aboard when the horse put in a dazzling workout on Sept. 6 between races at Los Alamitos, blazing six furlongs in a crackling 1:10.20. He went six furlongs in 1:13.80 in a maintenance workout last Saturday at Los Alamitos that was aimed primarily at building conditioning rather than pushing for speed.
Sherman said of the relationship between Espinoza and the horse, "He knows him like the back of his hand. When he worked him the other day, he said it was the best he's felt since he's been on him. That really made me pick my head up."
California Chrome is rated as the even-money favorite after he drew the rail. He is the horse everyone will be watching — and every jockey will be riding against — in a field of eight. Bayern, who dominated the Haskell Invitational Stakes before fading to last in the Travers Stakes, is rated as the second choice at 7-2. Tapiture, a winner of the Grade 3 Matt Winn Stakes and Grade 2 West Virginia Derby since he ran a disappointing 15th in the Kentucky Derby, is third in the early odds at 5-1.
Sherman plans to use the days leading to the Pennsylvania Derby to familiarize Chrome with his surroundings, confident that the serious morning work that needed to be done is behind them.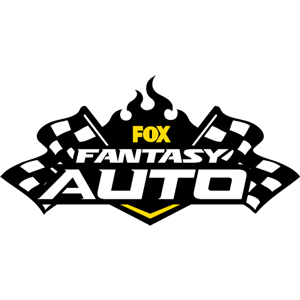 FOX Fantasy Auto
Form a Racing Team, Compete for Prizes
Play Now!