It's a lock: California Chrome's owner guarantees Kentucky Derby win
If there's any truth to the adage that absence makes the heart grow fonder, then there shouldn't be anyone in the horse racing world more excited for this year's Kentucky Derby than Art Sherman.
That's because the 77-year-old California-based thoroughbred trainer Sherman will be bringing a Derby horse to Churchill Downs for the first time in nearly 60 years when California Chrome takes to the track on May 3.
Sherman's first exposure to the Derby came in 1955, which might as well have been a million years ago in the context of big-time sports. (To offer some perspective, that year saw the Syracuse Nationals win the NBA Finals and the Cleveland Browns, of all teams, win an NFL championship, while an up-and-coming star named Bill Russell led San Francisco to an NCAA basketball title over La Salle.)
A spry 18-year-old at the time, Sherman was an exercise rider for a California horse named Swaps, and accompanied Swaps, now thought by many to be one of the greatest horses to ever run, on a cross-country train ride to Louisville for the Derby. Then Sherman was there on May 7, 1955, when Swaps blew away most of the field — and even beat out eventual Preakness and Belmont winner Nashua by a length and a half — to win.
"He was really something else to be around, a gorgeous horse with the right temperament," Sherman said of Swaps in an interview with FOX Sports. "He was a star; Swaps was my idol. I've never been on another one like him. He just floated around the race track."
AMERICA'S BEST RACING
In 1956, Sherman was back at the Derby working with Terrang, whose 12th-place finish didn't offer quite the storybook ending that Swaps did in '55. And in the more than a half-century that followed — which included more than two decades as a jockey and three as a trainer — Sherman never returned to the Run for the Roses, until now.
This year, however, the Sherman-trained California Chrome is thought by many to be the favorite heading into the race, especially after first place finishes in each of his last four races, including a 5¼-length win in the $1-million Santa Anita Derby on April 5. California Chrome also won by 7¼ lengths at the Grade 2 San Felipe Stakes in March and stands atop the leaderboard used to determine the Derby field, with 150 points.
"Sometimes it's a little spooky thinking about it," Sherman said of the 58-year layoff between Derby visits, "but maybe it's our turn."
He's going to win the Kentucky Derby. This horse is going to win the Kentucky Derby, not a doubt in my mind.
Steve Coburn, owner of California Chrome
It's uncommon for California-bred horses to win the Kentucky Derby, in general — only three, including Swaps, have ever accomplished the feat, and no Cal-bred horse has won it since 1962 — but California Chrome's rise to Derby favorite has been particularly unexpected because of the 3-year-old colt's unremarkable bloodlines.
California Chrome is the first horse bred by owners Steve Coburn and Perry Martin and is the first foal born to Love The Chase, who was purchased as a broodmare prospect for just $8,000, an insignificant sum in the thoroughbred racing world. Though California Chrome's sire, Lucky Pulpit, saw measured success from some of his other foals, logic suggested that a Derby horse borne of these two wasn't in the cards.
But then California Chrome — called "Junior" by his owners — was born at 137 pounds, and Coburn immediately sensed he might have something special on his hands.
"I had a dream about this colt two or three weeks before he was born, and I woke up and told my wife that (the mother) was going to have a colt, he was going to be a lot of flash to him, he was going to have four white feet and big bald face, and that's exactly how he was," Coburn said. "(When he was born), I looked at that colt and said, 'This horse is going to be special — I don't care what it takes, we're going to do everything we have to do to make sure this horse is put in the right hands and taken care of so that he can run.'"
The first step in that plan was to hook up with Sherman and his son Alan to join Sherman's stable of 15 horses at Los Alamitos in Southern California.
"We didn't want to race this horse on synthetic, so we sent him down to Art, because Art has a smaller barn and he's very, very patient with young horses," Coburn said. "And he's done such an outstanding job with this horse. He spends quality time with his horses, he knows each one of his horses very well, and he learns what he has to do for these horses to perform the way they do. He's an old school guy, a one-on-one, hands-on trainer, and he's just very good, very patient with these babies."
As a 2-year-old, California Chrome started to show promise, but as a 3-year-old, he's really come into his own, getting more impressive with each start thanks in large part to Sherman's training and the horse's relationship with rider Victor Espinoza.
"Art Sherman, as far as I'm concerned, he's perfect for this horse and Victor fits this horse perfect," Coburn said. "Everything is just falling into perfect order. It's our dream coming true, and this is our first attempt at this.
"If you look at Victor riding this horse, this horse changes leads so fast, if you're not looking for it, you'll never see it. And he's so smooth when he does it. As soon as that horse changes leads, Victor will reach down and tap him on the front right shoulder, and once he starts going, Victor will take his whip and just wave it in front of him so the horse can hear it going by. He never hits him with it, and this horse just goes. That's his cue — let's go, let's get serious."
When asked to compare California Chrome with his old Derby-winner Swaps, Sherman generally shies away, though he does call California Chrome "My Swaps" in a way that only sounds half-joking. Still, he won't go as far as to predict a win at the Derby.
"I've had a lot of good horses in my career and I've won a lot of races, but (with the Derby), I always just figured if it happens, it happens," Sherman said. "I just love my life and I'm just trying to be relaxed going into this. I don't want my hopes to be too big because I've seen so many disappointments for people who got their horse to the Derby. If it's meant to be, it's meant to be."
Coburn seems to think it is, however, and is already picturing California Chrome — who has his photo hanging in the California state capitol — in the winner's circle next month.
"He's going to win the Kentucky Derby," Coburn said. "This horse is going to win the Kentucky Derby, not a doubt in my mind. If he gets a nice, clean pass, he's done — it's over with.
"There's the big hype about Candy Boy, how Candy Boy is going to destroy California Chrome. Where did Candy Boy finish (at the Santa Anita Derby)? Third. And Hoppertunity finished second. Those are good horses, they're fine horses, but they can't keep up with the speed of this horse. If you look at how he's run his races, he's outrun these horses by two, three, four seconds. I just don't see any speed out there. Cairo Prince, they screwed up with him because they let him lay idle for so long. You get these horses loving the game, and you can't shut them down like that.
"I've always said that it's not if, it's when — when he wins the Kentucky Derby, people will know he's the real deal."
And if — or when — he does, Sherman will finally be able to celebrate again, 59 years later.
"I always kid people that I hope the next 77 years is as easy as the first," Sherman said. "I'm having a ball, I've got a decent horse, and I just hope everything falls into place."
You can follow Sam Gardner on Twitter or e-mail him at samgardnerfox@gmail.com.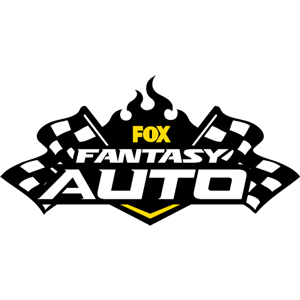 FOX Fantasy Auto
Form a Racing Team, Compete for Prizes
Play Now!