Making the grade: Sham Stakes winner Calculator
Making the Grade, which will run through the 2015 Belmont Stakes, focuses on the winners of the big races, usually from the previous weekend, who could impact the next Triple Crown. We'll be taking a close look at impressive winners and evaluating their chances to win important races based upon ability, running style, connections (owner, trainer, jockey) and pedigree.
This week we take a closer look at Calculator, winner of the $100,750 Sham Stakes on Jan. 10 at Santa Anita Park.
Calculator entered the Sham Stakes without a victory to his credit and left as one of the top early contenders on the Triple Crown trail thanks to a dominant victory in his first start since Sept. 27. Trainer Peter Miller said entering the race that he did not have Calculator fully cranked for the race, so there is a good chance we have not yet seen the best of this colt. Let's try to figure out how much room for growth there is with the Sham Stakes winner.
Ability: Trainer Peter Miller purchased Calculator for $132,000 on behalf of current owner Richard Pell at the 2014 OBS spring sale of 2-year-olds in training. He debuted on July 19 at Del Mar and rallied for third before finishing fourth, on Aug. 9 at Del Mar, in his second career start. He earned an 81 Equibase Speed Figure for his debut before a 72 in his second start, but in three subsequent races he has improved upon those figures. Although he had yet to win, Miller entered Calculator in the Grade 1 Del Mar Futurity and he held his own with a distant second-place finish to American Pharoah, a finalist for the Eclipse Award as champion 2-year-old male. He earned a then-career-best 96 Equibase Speed Figure but since making his debut on dirt and around two turns in the 1 1/16-mile FrontRunner Stakes, Calculator has not dropped below triple digits. He earned a 101 for another runner-up finish to American Pharoah in the FrontRunner on Sept. 27 and then a 104 when he was head and shoulders above the opposition in the one-mile Sham. Don't forget, in the FrontRunner, Calculator finished 1½ lengths ahead of Texas Red, who won the Breeders' Cup Juvenile in his next start.
With 14 points on the Road to the Kentucky Derby scoring system, Calculator has a nice start toward qualifying for the first jewel of the Triple Crown. His back-to-back triple-digit speed figures in two-turn races on the dirt also are encouraging.
Another important consideration is how wide Calculator ran in the Sham. He was 5-wide entering the first turn and at least 3-wide on the second turn. According to Trakus data, Calculator covered more ground than any of the eight horses in the Sham, including 40, 31 and 63 feet more than the second-, third- and fourth-place finishers, respectively. That proves Calculator can also overcome adversity.
Running style: In his previous four races before the Sham, Calculator was fourth or worse after the first two points of call, but as the distances go a little bit longer he was able to use his speed to stay closer to the pace. In the Del Mar Futurity and FrontRunner, Calculator was only 2½ lengths back and 1½ lengths back after a half-mile, respectively. Tactical speed was especially helpful in the Sham as he was able to gain position despite running wide, which allowed him to seize command by the quarter-pole. This is not a colt devoid of speed and it was encouraging to see Calculator lead after six furlongs in 1:10.43 in the Sham and still finish reasonably strong with a final eighth of a mile in :12.36.
Connections: Miller is a Los Angeles native who took out his trainer's license in 1987 and saddled his first winner, Dynashield, in 1988. He got his start with Hall of Fame trainer Charlie Whittingham.
Miller has trained Grade 1 winners Heir Kitty, Comma to the Top and Set Play among 52 stakes winners through Jan. 12. Comma to the Top, 19th in 2011, is Miller's lone Kentucky Derby starter to date.
Elvis Trujillo has been aboard Calculator for his three most recent races. Trujillo is less than 25 wins away from reaching the 2,000-win plateau. He took out his jockey's license in 2001 and has amassed 40 graded stakes wins among 158 career stakes victories. His Grade 1 wins came aboard Sam's Sister, Jessica Is Back, Presious Passion and Maryfield. His lone starter in a Triple Crown race to date was Itsmyluckyday, who finished 15th in the 2013 Kentucky Derby.
Pedigree: It would be easy enough to take a quick glance at Calculator, see a Grade 1-winning sprinter as his sire and an unraced half-sister (same dam [mother], different sire [father]) to graded-stakes-winning sprinter Atticus Kristy and dismiss his chances to excel on the Triple Crown trail. But when you dig a little deeper, there is some reason for optimism at longer distances in Calculator's pedigree, although it's probably safe to say nobody will pick Calculator to win the Derby because of his pedigree.
Calculator is from the first crop of In Summation, who won at distances ranging from 4½ to 7 furlongs, including a pair of graded stakes wins at 5½ furlongs and two at 6 furlongs (three-quarters of a mile), including the Grade 1 Bing Crosby Handicap in 2007. He had a stretch of 19 races in which he posted 18 triple-digit Equibase Speed Figures, including a career-best 126 in the Bing Crosby.
Calculator gets a dose of stamina from Alphabet Soup, the sire of his dam, Back to Basics. Alphabet Soup won the 1¼-mile Breeders' Cup Classic in 1996 and was a multiple graded stakes winner at 1 1/8 miles.
There is not much in the way of racing class from Calculator's first three dams: Back to Basics was unraced; grandam (maternal grandmother), Christy Love, was winless in two races; and third dam (maternal great-grandmother), Amo, won once at 6 furlongs in five starts — but there is some class at longer distances in this pedigree. In addition to Atticus Kristy, Back to Basics also is a half sister to Distorted Reality, a stakes winner going 1¼ miles on the turf; and to Fiery Dancer, a stakes winner at a mile on the grass.
This family also is responsible for Oatsee, the dam of 2011 Preakness Stakes winner Shackleford and Lady Joanne, winner of the 1¼-mile, Grade 1 Alabama Stakes in 2007. Oatsee also is the dam of Baghdaria, a graded stakes winner at 1 1/16 miles; Afleeting Lady, a graded stakes winner at 1 1/8 miles; and Stephanoatsee, a stakes winner at 1 1/16 miles.
Further back in the pedigree, we find English champion miler and sire Known Fact; Grade 1 winner and sire Tentaum; Tappiano, a Grade 1 winner at 1 1/8 miles, 7 furlongs and 6 furlongs; and Japanese stakes winner and sire A. P Jet.
Calculator doesn't have the prototypical classic pedigree, but there are plenty of interesting names here that provide both class and stamina.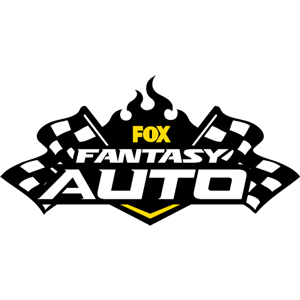 FOX Fantasy Auto
Form a Racing Team, Compete for Prizes
Play Now!