Royal Delta escapes serious injury
The injury to Royal Delta was only skin deep.
That was the good news from Hall of Fame trainer Bill Mott as Royal Delta prepares for a title defense Friday in the $2 million Ladies' Classic, one of glamour matchups among the 15 Breeders' Cup championships stakes over the weekend at Santa Anita.
A winner of 3 of 6 races this year following her Ladies' Classic triumph at Churchill Downs last November, Royal Delta will face a pair of undefeated challengers in Awesome Feather, 10 for 10, and My Miss Aurelia, 6 for 6.
She is the 9-5 favorite in the bid for a repeat victory. There was concern Monday that Royal Delta might not be in peak form after suffering a cut to her right hip on the flight from New York.
"She has a small laceration," Mott said. "The way I see it now, that's not going to slow her down, and it's not going to affect her ability to race at all. The problem was not as severe as what it could have been."
Royal Delta suffered the cut when backed into a stall on the plane for the trip west.
"There must have been a pin or a latch that was not in the right position when she backed into it," Mott said. "One of them must have been swung in the wrong direction."
Upon arrival, Royal Delta received a tetanus shot and the wound required several stitches.
"It was a superficial laceration and it appears it came together quite well and closed up nicely," Mott said on Tuesday. "It looked very good this morning and was dry. There was just a small amount of swelling around the area. It was just the first layer of skin. There was no puncture wound. The muscle and tissue underneath were very good before they closed it up. If it stays the way it is right now, it will be a non issue."
Sandy aftermath
Several of the New York trainers at Santa Anita counted themselves lucky that they and their horses were able to safely escape before Superstorm Sandy hit.
Both Mott and Chad Brown had horses on the last flight out in the early hours of Monday morning. Later that day, the trainers took a circuitous route to California, flying from Albany, N.Y., to Florida to make connections for Los Angeles.
While both Aqueduct and Belmont Park suffered power outages, there were no reports of major damage or injuries at either track.
"Everybody is fine back there," Mott said. "There were no incidents. A lot of trees came down at Belmont. Nothing fell on the barn, and no horses were injured and all the help is safe."
While there are runners to prep for the Breeders' Cup, it's hard not to think about family, friends and staff left behind to deal with blackouts and cleanups.
"It's difficult," said Brown, the trainer of Awesome Feather. "Not only is my family back home, but my whole business is back there. A lot of other trainers are in the same boat. So many things are going on, but luckily it doesn't look like anything serious has happened to my business. We're fortunate for that."
The last contingent of New York horses, including Shanghai Bobby, the undefeated 2-1 favorite in the $2 million Juvenile, were stranded when their Tuesday flight was canceled. Conditions permitting, they will fly out on Wednesday.
Aikenite retired
Aikenite, who had run in three previous Breeders' Cups, has been retired after reinjuring an ankle. Cot Campbell, president of Dogwood Stable, made the announcement.
The injury occured when Aikenite was preparing for a final appearance, in the Ack Ack Handicap on Friday at Churchill Downs.
Trained by Todd Pletcher, Aikenite was fifth in the Juvenile in 2009, eighth in the Dirt Mile in 2010 and fourth in the Sprint last year.
The 5-year-old finished with five wins and earnings of $875,385.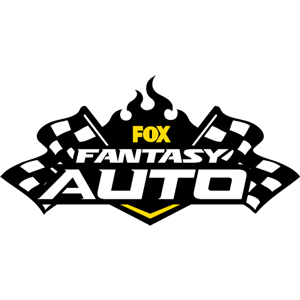 FOX Fantasy Auto
Form a Racing Team, Compete for Prizes
Play Now!