Mott again loaded in Breeders' Cup
Trainer Bill Mott still savors Cigar's victory in the 1995 Breeders' Cup Classic.
Mott ranks among Breeders' Cup leaders with eight wins and more than $14 million in purse money earned, part of a resume that helped him become the youngest trainer inducted into the Hall of Fame as a 45-year-old in 1998.
Cigar's exploits played a role in securing that honor. Not that Mott hasn't worked wonders with other horses.
He pulled off a rare double in last year's season-ending championships, winning the Ladies' Classic with Royal Delta and the Classic with Drosselmeyer.
Only John Shirreffs in 2009 completed that parley — and he did it with a pair of fillies: Zenyatta in the Classic and Life Is Sweet in the Ladies' Classic.
Mott is poised for another big Breeders' Cup run this weekend at Santa Anita. Royal Delta returns to defend her title in the Ladies' Classic, while Mott sends out Flat Out, Ron the Greek and To Honor and Serve in the Classic.
For all of his past success, Mott can't envision any horse or any victory topping Cigar's Classic win.
Mott and Cigar will always be linked. Cigar seemingly came from out of nowhere to reel off a record-tying 16 consecutive wins spanning the 1995-96 seasons. The high point of the run was 1995 Classic, a decisive 2-1/2-length win over L'Carriere at Belmont Park.
"They are all a little different, but Cigar was very emotional," Mott said of his Breeders' Cup triumphs. "It was the culmination of an undefeated year going 10 for 10. That was like a dream, the fact that he was able to pull it off was tremendous. They are all good, but that was special."
Mott appreciated that he was in the midst of an extraordinary streak that would be extremely difficult to replicate.
"I remember telling my assistants at that time that you better get a grip on this because you're not going to see this very often," Mott said. "By the middle of that run, it was so special to have the opportunity to be around a horse like that. It was a special experience for me."
And Cigar made the trainer's job easier. Mott never had to manufacture an alibi during the winning streak.
"He was the right horse," Mott said. "He just kept doing it and doing it. You didn't have to make any excuses for him. It wasn't like the pace was too fast or too slow, or he didn't like the racetrack. He just kept pecking away, it's hard to put two or three wins back to back, much less 10 like did that year."
Cigar, the Horse of the Year in 1995 and 1996, was one of six champions trained by Mott, who knows a racing stable is like a college team. Turnover is inevitable. Even champions must constantly be on the prowl for the next wave of talent.
"When I get in the right mood, I start to tell stories and reminisce about what happened 20 or 30 years ago," Mott said. "When you start doing that, you're getting old. We need to continue to look forward. As soon as those horses cooled out last year after the Breeders' Cup, that's unfortunately history. It's for the record books. You got to start looking for something else to happen and hope that somebody else you already have in the barn can make it happen."
Breeders' Cup notes
• Irish-based Coolmore Stud purchased a 50 percent interest in Shanghai Bobby, the unbeaten 2-1 favorite in the Juvenile, from Starlight Racing Stable. No financial details were released. The colt is 4 for 4 and has already earned $607,000.
• The sometimes fractious Alpha, 20-1 in the Classic, uneventfully schooled in the starting gate Tuesday. "I just wanted the gate crew to see that he's a good boy," trainer Kiaran McLaughlin said of the colt who dead-heated for the victory in the Travers.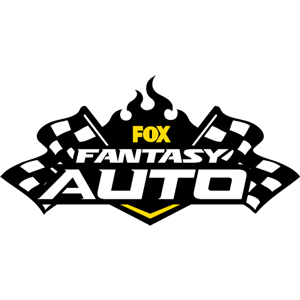 FOX Fantasy Auto
Form a Racing Team, Compete for Prizes
Play Now!