It's only March, but Big 'Cap offers up a 'Classic' showdown
It may be winter, but there will be a feeling in the air at Santa Anita Park on Saturday that resurrects images of the fall.
Specifically, the afternoon of Nov. 2, 2013.
In a tasty morsel of what Yogi Berra would describe as "déjà vu all over again," three of the main players in last year's Breeders' Cup Classic at the Arcadia, Calif., track will reprise their rivalry in the $750,000 Santa Anita Handicap.
The Big 'Cap, which will be shown live on Fox Sports 1 as part of the Jockey Club Racing Tour, attracted a field worthy of a late fall blockbuster with BC Classic winner Mucho Macho Man returning to the scene of his greatest glory.
AMERICA'S BEST RACING
He'll be tested by the horse that fell a nose shy of beating him in the BC Classic, last year's 3-year-old champion Will Take Charge, and the horse who was supposed to win the year's richest race, Game On Dude, the gelding who finished a disappointing ninth as an 8-5 favorite.
Getting those three back for this year's BC Classic would be a coup and finding all three of them in the same race on a March afternoon is a marvelous treat that will hopefully set the tone for a spectacular year of racing.
If anything, the mile and a quarter Santa Anita Handicap should point out the early front runner for Horse of the Year honors in one way or another. As far off in the future as HOY voting may seem, the National Thoroughbred Racing Association weekly top 10 poll will launch on Monday and barring a major upset, the outcome of the Big 'Cap should play a pivotal role in determining who will start the new year on top.
As much as Wise Dan was a deserving recipient of Horse of the Year honors in 2013 – not to mention 2012 as well – the Santa Anita Handicap came up so strong it promises to be more telling and revealing than the typical March or even April stakes.
Not that the race settles anything, mind you. Yet in keeping with the old adage about having to beat the best to be the best, the Big 'Cap brings together a field with the kind of star power that only a handful of races will match or exceed in the next nine months.
Mucho Macho Man, coming off a 14-length romp in a Sunshine Millions stakes in January, would be a highly fitting No. 1 selection if he can notch a second victory in a mile and a quarter classic at Santa Anita in the past four months.
Will Take Charge would also deserve consideration for the top spot, even though he finished second to Lea in the Donn Handicap. He was, after all, coming off a layoff of more than two months for that race.
Given his past history, plus a fifth-place finish in the San Antonio last month, Game On Dude might not generate as much of a buzz in the poll as the others even if he finally reverts to his winning ways of last summer.
The Santa Anita Handicap might also shine a rather bright light on the aforementioned Lea, whose already busy campaign includes wins in the Donn and Hal's Hope.
The missing ingredient here is, of course, Wise Dan.
He's the one horse in training who is a no-brainer when it comes to selecting a Hall of Famer. But in something as arbitrary as a Top 10 poll in March, it's much easier to get excited over races like the Big 'Cap and the Donn as opposed to the prospect of Wise Dan beating up on overmatched turf milers as the year grows older.
Much can and will change as the months pass and talking about a Horse of the Year is admittedly way too premature.
But, hey, when March suddenly feels like November, what's so wrong with a daydream or two about January?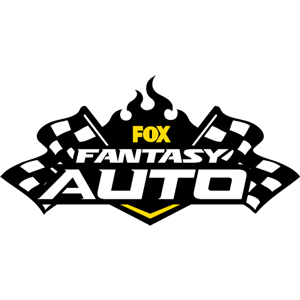 FOX Fantasy Auto
Form a Racing Team, Compete for Prizes
Play Now!