Belmont trainer prevents woman from choking at Mets game
NEW YORK (AP) Forget the Belmont Stakes. It's already been a remarkable week for trainer Dale Romans.
He potentially saved a woman from choking to death by performing the Heimlich maneuver during a New York Mets' game at Citi Field.
"It was interesting, to say the least," Romans said. "Maybe I get a little divine intervention Saturday."
That intervention could take the form of a 30-1 upset by Romans' Free Drop Billy in the $1.5 million Belmont, denying Justify the Triple Crown in the process.
Romans, now nicknamed "The Heimlich Man" by Justify's trainer, Bob Baffert, was at the ballpark Tuesday for the Belmont post-position draw. Once that was sorted out, with Free Drop Billy getting Post 2 in the 10-horse field, Romans encountered a woman bent over a table struggling for breath.
Romans volunteered to step in with a Heimlich.
"I grabbed her and two or three pops and she got rid of what was in her throat, got up and she was fine," Romans said. "She might not have died, but it definitely got her out of distress. She might have died; she couldn't breathe."
Back at the racetrack, Romans hopes to land more than the show dough this time. He has run third three times in the 1 -mile Belmont, most recently to Triple Crown winner American Pharoah with Keen Ice in 2015.
Free Drop Billy's lone confrontation with Justify was the Kentucky Derby. While Justify rolled to victory in the slop at Churchill Downs, Free Drop Billy struggled home 16th, beaten by 41 lengths.
Romans quickly ruled out the Preakness for Free Drop Billy and was perplexed as to the next move. Then he started getting positive vibes from the colt.
"Well, you know there's only a few chances to win races like these, and after the Derby, we didn't know what we were going to do with him," Romans said. "But he's just trained so well, and had some good breezes since the Derby, and he's doing great. And I just think he deserves to run with the rest and try him out one more time."
At this point, Romans is willing to trust the inconsistent colt. Free Drop Billy is only 2 for 9 in his career and has turned in some of the worst efforts in the biggest spots. In addition to the Derby debacle, Free Drop Billy ran ninth in the Breeders' Cup Juvenile last November at Del Mar.
"If your horse is doing good, I think you should give him a chance to run with the best," Romans said. "And if they don't run well, you regroup, and trying to start over and forget about it. But when they jump up and do something special, nobody will ever forget it, and there's a lot of money on the line, not just in purses, but in breeding."
Romans lone win in a Triple Crown race was with Shackleford in the 2011 Preakness.
While not everyone can saddle a horse in a major stakes race, Romans offers a bit of universal advice.
"Everybody should learn the Heimlich," he said.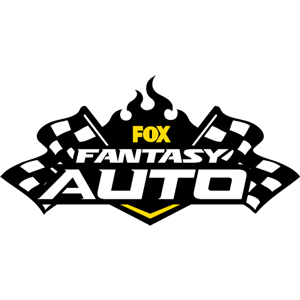 FOX Fantasy Auto
Form a Racing Team, Compete for Prizes
Play Now!