An announcer's final call and other highlights of 2014's Saratoga meet
The Saratoga meet is never long enough for native New Yorker Tom Pedulla, who warms himself on the bitterest winter days by recalling all that transpired at Saratoga Race Course the previous summer. Here are his top 10 moments:
1. Farewell, Tom
Tom Durkin, widely regarded as the finest race caller of all time, retired in style. He declared Condo Commando to be "splashtastic" as the winner of the 123rd Spinaway romped in the mud, then made a triumphant walk from the announcer's booth high atop the track through the grandstand and on to the winner's circle. Durkin tapped his heart, letting appreciative fans know they meant as much to him as he did to them on the final day of August.
2. Rousing comeback
Wise Dan, the two-time defending Horse of the Year who returned from a 15-week layoff due to emergency colic surgery, willed himself to a nose victory against Optimizer in the Bernarard Baruch Handicap. Despite carrying 127 pounds, the valiant seven-year-old gelding barely outdueled his foe in the last desperate strides. His time of 1:39.08 for the mile-and-a-sixteenth race was a scant .17 off the Mellon Turf Course record. "He had to really show his heart and class, and that's what makes him the horse that he is," said trainer Charlie LoPresti.
3. All Jimmy Jerkens
Jimmy Jerkens could not believe his eyes as the finish to the 145th Travers Stakes unfolded. Wicked Strong, who won the Jim Dandy for him, was in the lead. Stablemate V.E. Day was the only one with a shot at nailing him. As they hit the wire, it was difficult for the naked eye to separate them. It was left to the photo to show that V.E. Day had pulled a stunning upset in the all-Jerkens finish. "It was kind of weird, but a great weird," said the son of the great Hall of Fame conditioner Allen Jerkens.
4. Knocking heads in Woodward
No one disputed when winning trainer Edward Plese Jr. compared the stretch duel between his Itsmyluckyday and Moreno to the epic struggles between Muhammad Ali and Joe Frazier. Neither horse was willing to yield as they bumped and bumped some more in a scintillating stretch run before Moreno finally yielded. "It means everything to the horse and that's my main concern," said Plese after the four-year-old withstood a stewards' inquiry for his first Grade 1 score.
5. All Moreno
Moreno, a dedicated frontrunner if ever there was one, led wire to wire in capturing the $1.5 million Whitney. Junior Alvarado provided a masterful ride, guiding his mount through reasonable fractions that allowed him to withstand a late surge by Itsmyluckyday by 1 1/4 lengths. Trainer Eric Guillot all but danced on the grandstand steps before making his way to the winner's circle. "It's great. How could it not be? It's the Whitney, right?" he exulted.
6. Competitive Edge sizzles
Competitive Edge stamped himself as a very serious two-year-old by following a 10¼-length romp in his debut with an emphatic victory in the Hopeful on the final day of the meet. John Velazquez needed nothing more than a strong hand to get the job done in the Hopeful. The promising son of Super Saver gave trainer Todd Pletcher his 999th lifetime stakes win.
7. Close Hatches dazzles
Garrett O'Rourke, manager of Juddmonte Farm, compared Close Hatches' performance in the Personal Ensign to that of a champion boxer eager to make quick work of an overmatched opponent. She made it four-for-four on the season when she seized an early lead and drew off to a commanding five-length win. Hatches should be a handful come the Breeders' Cup Distaff.
8. Sweet home Alabama
Stopchargingmaria thrust herself into the conversation as the leading three-year-old filly by adding the Alabama to her previous victory in the Coaching Club American Oaks. "She's in the mix now," said trainer Todd Pletcher. "We've got to keep winning." Stopchargingmaria took the Alabama by three-quarters of a length against Joint Return. She dominated the Coaching Club American Oaks by five lengths.
9. Wicked good
Jerkens always believed in the ability of Wicked Strong. It was a matter of replicating what he saw early on in the afternoon. "I don't think Secretariat worked any better than this horse does in the morning," Jerkens would say. Wicked Strong struggled, though, to put it all together. He ran fourth in the Kentucky Derby and dead-heated with California Chrome for fourth in the Belmont Stakes. He showed the maturation everyone waited for with a 2¼-length decision versus Tonalist in the Jim Dandy.
10. All hail Palace
Claimed by Linda Rice for $20,000 in 2012, Palace continued his ascent by gaining his first Grade 1 triumph in the Alfred G. Vanderbilt Handicap. "This horse is such a competitor. He's got the heart of a lion," Rice said. The New York-bred added another impressive Grade 1 score in the Forego, seizing an opening inside and charging home for patient jockey Cornelio Velasquez.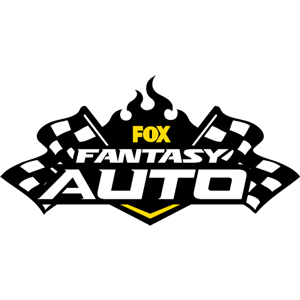 FOX Fantasy Auto
Form a Racing Team, Compete for Prizes
Play Now!