American Pharoah leads the way in horse racing's top stories of 2015
Tom Pedulla of America's Best Racing offers his view of the top ten stories of 2015, an unforgettable year by any measure
The Coronation
Just when we were beginning to think another Triple Crown was impossible, American Pharoah completed the first sweep in 37 years with authority. I hope to forever remember Pharoah's historic Belmont Stakes charge exactly as announcer Larry Collmus captured it: "American Pharoah makes his run for glory as they come into the final furlong. And here it is. The 37-year wait is finally over. American Pharoah is finally the one. American Pharoah has won the Triple Crown!"
Pharoah's First Step
Pharoah displayed the heart of a champion when he absolutely had to, outslugging Firing Line in a ding-dong stretch duel by one length in the Kentucky Derby. Jockey Victor Espinoza implored the colt for more throughout a run to the Churchill Downs wire that seemingly took forever. No one was more relieved at the end than owner Ahmed Zayat, a Derby runner-up three previous times. "Finally, no more seconds," he said as he clutched the glittering trophy.
The Grand Slam
Pharoah was the first Triple Crown winner with an opportunity to add the Breeders' Cup Classic to his legend since the inception of the Breeders' Cup in 1984. He embraced the moment as he had so many others, leading every step of the mile-and-one-quarter contest and running his rivals off their feet by 6 1/2 lengths. Zayat was so certain of the outcome, so eager to savor the moment, that he closed his eyes for the final furlong as the roar of the crowd followed Pharoah home. Hall of Fame trainer Bob Baffert kept his eyes wide open when he said, "This is the greatest horse I will ever see."
A Glorious Gallop
A morning gallop makes the Top 10? This was not any morning gallop. This was Pharoah, his bay coat gleaming, strutting his stuff on the main track at Saratoga Race Course before anywhere from 15,000 to 18,000 fans the morning before theTravers Stakes. Men, women and children strained to glimpse the colt who moved so effortlessly, strained for a glimpse at greatness. This was why Zayat insisted that the Travers be part of Pharoah's schedule. A region will always be grateful.
Midsummer Misstep
As admirable as Zayat's intentions were, the timing of the Travers worked against Pharoah, who was required to journey cross-country for the second time in four weeks following the Haskell. It did not help, either, that Jose Lezcano was given the mount on Frosted in place of an injured Joel Rosario. With Lezcano and Frosted attacking from the start on a mission doomed to failure, they softened a weary Pharoah for 16-1 Keen Ice. Saratoga reared its head once more as the "Graveyard of Champions."
Beautiful to Behold
Hall of Fame jockey Gary Stevens was required to be nothing more than an awed passenger as Beholder became the first female to win the Pacific Classic at Del Mar, whipping a field of nine males by 8 ¼ lengths and leaving trainer Richard Mandella "flabbergasted."
Said Mandella: "I didn't expect her to beat up these colts like that." The 5-year-old Beholder produced the second-largest victory margin since the Classic was established in 1991, surpassed only by Game On Dude's 8 ½-length gap in 2013.
Pharoah's Second Step
Champions handle whatever comes their way. That is what Pharoah did when thunder rumbled and the skies opened and a deluge turned Pimlico Race Course into goo for the Preakness Stakes. He not only coped with the difficult conditions, he relished them with a never-in-doubt front-running effort that allowed him to coast by seven lengths against Tale of Verve. "Great horses do great things," Baffert said when the romp through the rain was over.
Whitney Rally for the Ages
Honor Code appeared to be in a different area code when he dropped behind sizzling pacesetter Liam's Map in the early stages of the mile-and-an-eighth Whitney. His cause seemed hopeless until the early leader began to falter and Honor Code launched a determined run that got him home by a neck. Hall of Fame trainer Shug McGaughey earned his third Whitney triumph and first since Easy Goer in 1989. "To be able to win a race like the Whitney is a big feather in our cap," McGaughey said after Honor Code bested a glittering field that included seven Grade 1 winners.
Death of a Giant
I ventured to the barn of H. Allen Jerkens at New York's Belmont Park many years ago to ask when it might be convenient to interview him. He looked down from his pony and replied, "It's never convenient." As unsettling as that response was, he cooperated later that morning and I came to understand that it was Jerkens' way of saying his horses, with their many needs, always came first. Jerkens, known as the "Giant Killer" after he saddled Beau Purple to defeat Kelso three times and after he shocked Secretariat twice, died last March. He is sorely missed.
Lady Eli's Coming Along
Undefeated Lady Eli is slowly scripting a dramatic comeback story. The brilliant 3-year-old filly contracted laminitis in both of her front feet soon after she extended her record to 6-for-6 by winning the $1-million Belmont Oaks last July 4 at Belmont Park. She recently resumed jogging at Palm Meadows Training Center in Boynton Beach, Fla. under the watchful eye of her trainer Chad Brown. In the end, racing always comes back to love of horses and concern for their well-being.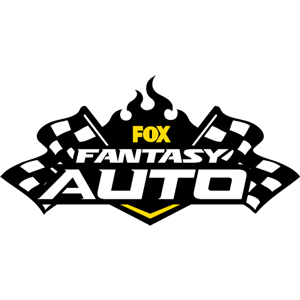 FOX Fantasy Auto
Form a Racing Team, Compete for Prizes
Play Now!