Meet the trainer whose horse won the only race American Pharoah lost
Veteran California-based thoroughbred trainer Dan L. Hendricks has one piece of advice for contenders looking to spoil American Pharoah's Triple Crown campaign at the Belmont Stakes on June 6: "You've got to get him when he's not on his game."
It may not sound so much like advice as it does a suggestion to consult a higher power before the gates open, but whatever it is, it's exactly what Hendricks' horse, Om, did on Aug. 9 in a maiden race at Del Mar, and it worked out OK for him.
A two-year-old American Pharoah was the 2-5 favorite to win the six-and-a-half furlong sprint, and the longshot was Om, at nearly 22-1 odds, who dominated on the synthetic track. Ridden by Fernando Perez, Om cruised to a wire-to-wire runaway win while American Pharoah and then-rider Martin Garcia faded from second to fifth down the stretch, eventually finishing 9¼ lengths off the lead.
To this date, it's the only race American Pharoah has lost.
"Obviously, going into the race, he was the hype of the race, and everyone thought he was the next coming," Hendricks said of American Pharoah in a phone interview with FOX Sports on Wednesday. "He just didn't run his race at all. Going into the quarter, American Pharoah was coming up outside of us, and I thought, 'Uh oh, here we go,' but instead, we opened up and won easy."
After the victory, Hendricks says he didn't necessarily appreciate what Om had accomplished, but it didn't take long to figure out that American Pharoah's result at Del Mar was an outlier for a truly special horse.
"I was ecstatic with the way my horse had run, and I wasn't too worried about American Pharoah," Hendricks said. "But obviously after he ran the next time or two, he showed he was the real deal and basically threw out the first race."
In the month between American Pharoah's debut loss and his next run, in the Del Mar Futurity, trainer Bob Baffert removed the bay colt's blinkers, which are used to restrict a horse's vision on the track. American Pharoah responded with a 4¾-length win in the seven-furlong race among a field that included Calculator and Iron Fist, two of the other three horses to finish ahead of him in his maiden race.
Unfortunately for those hoping to see the next chapter in a budding rivalry between Om and American Pharoah, Om was not in the field after coming out of the win at Del Mar with swelling in one of his hind legs. So while American Pharoah continued to pile up wins in the lead-up to the Kentucky Derby, Om didn't return to the track until April 12, when he finished fifth in a six-furlong race on dirt in the San Pedro Stakes at Santa Anita.
"We brought him back in a sprint race, and he's not a sprinter, so they ran away from him and he got beat off by five lengths," Hendricks said. "It wasn't really a bad race, it just wasn't a race that suited him compared to the race at Del Mar. … I know they look similar, (the Del Mar win and) six furlongs at Santa Anita. But when you run a two-year-old early in the year going six-and-a-half, that's not really an all-out sprint."
In his next race, a mile-long trip on turf at Santa Anita on May 10, Om regained his form, breezing to a wire-to-wire, 2¼-length win. All Hendricks can do is wonder what might have been had Om come out of Del Mar in top shape.
"He'd have had to have gone through the stages like American Pharoah did," Hendricks said when asked whether he'd have expected Om to be on the Triple Crown trail had he not been injured. "We would have run back in the Del Mar Futurity, of course, and who knows? But looking at it right now, I don't feel like I'm on par with American Pharoah. I'm playing a lot of catchup."
Which is what many expect the rest of the field will be doing, as well, come June 6.
"He's just matured and grown up like a lot of these two-year-olds do (in their three-year-old year), and like you hope they do," Hendricks said of American Pharoah. "And when he did, he just went leaps and bounds above everybody.
If he's come out of the Preakness as good as any other race, then there's no reason he's not good enough to win it.
Dan Hendricks
"So I would think American Pharoah should run the same type of race and dominate the three-year-olds that we have," he added. "I don't see any difference (in him). If he's come out of the Preakness as good as any other race, then there's no reason he's not good enough to win it."
And should American Pharoah come out on top one last time and secure the most elusive title in the sport, it'll be another bittersweet moment for the only other trainer to ever find himself in the winner's circle in a race where the Triple Crown champ took to the track.
"It's kind of good and bad," Hendricks said. "The good is you look at American Pharoah and all of the wins and the Triple Crown coming up and (his record) shows Om beating him. But on the other hand, we didn't get a chance to maybe be in the mix. I'm not saying we were going to be, but in horse racing, you always hope for that."
You can follow Sam Gardner on Twitter or email him at samgardnerfox@gmail.com.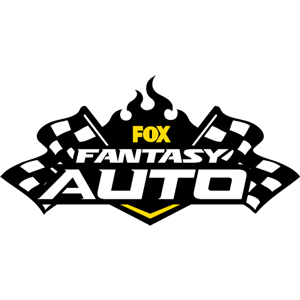 FOX Fantasy Auto
Form a Racing Team, Compete for Prizes
Play Now!