Podcast: Previewing the 117th U.S. Open at Erin Hills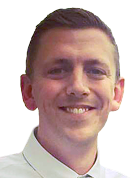 It's U.S. Open week, and The Clubhouse podcast is back to preview the action at Erin Hills. Joining Shane Bacon on the show this week is Paul Azinger, the 1993 PGA Championship winner, captain of the victorious 2008 U.S. Ryder Cup team, and current golf analyst for FOX and FS1.
Live coverage of the 117th U.S. Open begins Thursday at 11 a.m. ET on FS1.
Highlights of the discussion from the episode:
4:15 — Azinger talks about his comments from last week that players believe Tiger Woods has a real issue with pain medication;
7:00 — What it's like when you know you're starting to lose your ability on the golf course and how impressive Dustin Johnson's turn has been;
9:45 — What Phil Mickelson's chances are this weekend, if he can even make his tee time after attending his daughter's graduation;
15:00 — What Erin Hills feels like compared to other golf courses;
16:54 — The big hitters are supposed to do well here, but the guys talk about what outliers we should watch out for this week;
20:00 — If there's a day with little wind, could a player get hot and shoot a low-60s score?
22:38 — What surprised Azinger the most after his lengthy interview with Dustin Johnson;
32:31 — Azinger discusses his the 1993 U.S. Open, which he nearly won, how it prepared him for the ensuing PGA Championship victory, and why not winning it still bugs him to this day.
SUBSCRIBE: SoundCloud