Brooks Koepka wins U.S. Open title with record-tying 16-under performance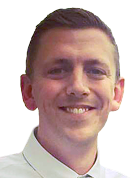 A slew of never-won-a-major players were in the mix Sunday to win the U.S. Open. In the end, Brooks Koepka separated himself from the pack in a big way.
In his 15th try, Koepka won his first major championship, pulling away from the pack with a torrid back nine and shooting a 5-under 67 to seize this U.S. Open and tie Rory McIlroy's record for best score to par in tournament history.
Throughout the day, the likes of Brian Harman, Hideki Matsuyama, Rickie Fowler, Tommy Fleetwood and more pressed Koepka, but the 27-year-old from Florida was too much on a windy Father's Day in Wisconsin.
The day began with Harman alone in the lead, playing in the final group with Justin Thomas — who had electrified Erin Hills on Saturday with a record 9-under third round to sit a shot back. It didn't take long for the landscape to change.
Koepka, who has finished in the top 5 at a major three times before, birdied the first two holes to take the lead from Harman before the 54-hole leader had finished his first. Harman got back into a tie with a birdie on the 3rd, then Koepka nabbed it back later with a birdie on the 8th.
But two holes later, the first blemish on Koepka's card — a bogey on the 10th — dropped him into a tie with Harman once again.
On the 13th, Koepka rolled in a mid-range putt for a clutch par save to stay at 13-under. Moments later, Harman made bogey at the 12th after an errant tee shot left him in the long fescue and a long par putt from off the green wouldn't go.
Not long after, Matsuyama finished his round with a birdie at the par-5 18th, putting him in the clubhouse at 12-under to pressure the leaders. Matsuyama's 66 was the best round of the day.
Harman's decline continued on the 13th, where he missed a short par putt to drop another stroke and fall two back of Koepka, who then made it doubly painful by making birdie at the 14th to go to 14-under. Fleetwood, playing with Koepka, also made birdie to stay in the conversation at 11-under.
Fowler's chances effectively came to an end on the 15th hole, when another bogey dropped him to 9-under, five back of Koepka.
Harman reversed his fortunes a bit on the par-5 14th, snagging a birdie to get to 12-under, but almost simultaneously, Koepka made another birdie at the 15th to stay three ahead of the field at 15-under.
Koepka wasn't done there. Another mid-range twisting birdie putt on the par-3 16th fell too, putting him a full four shots clear of the field and all but sealing the deal. Harman would make birdie on the 16th after a brilliant tee shot, but it was too little, too late.
Koepka hit his longest tee shot of the day — a whopping 379 yards — on the final hole. His approach left him just off the green, where he pitched on and two-putted to equal McIlroy's record, set at Congressional in 2011.
Harman also bogeyed the 18th to finish in a tie for second with Matsuyama, both at 12-under. Fleetwood finished fourth at 11-under. Xander Schauffele, Bill Haas and Fowler tied for fifth at 10-under.