Brittany Lang wins U.S. Women's Open after Anna Nordqvist gets penalized in playoff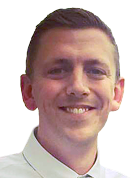 Brittany Lang on Sunday won the U.S. Women's Open in a three-hole playoff after opponent Anna Nordqvist took a two-stroke penalty on a grounded club.
After both players parred the first playoff hole, the 16th, Nordqvist was hitting out of a bunker on the 17th. Video replays showed that her club contacted the sand — ever so slightly — before starting her backswing.
The players went on to par the 17th while the USGA reviewed video of the incident. They were notified of the ruling — a two-stroke penalty to Nordqvist — while hitting their approaches to the 18th green at CordeValle in Northern California.
Up first, Nordqvist hit her third shot onto the green when a USGA official stopped play to inform the players. Lang, then, had the benefit of knowing she had a sudden two-stroke advantage before hitting her third shot, leading some to criticize the timing of the announcement.
"We got the information out to the players as soon as we could," the USGA said in a statement relayed during FOX's broadcast.
The ruling turned a dead-even playoff into an easy victory for Lang and recalled the controversial events around Dustin Johnson at last month's U.S. Open. On the 12th hole of the final round, Johnson was informed of a potential violation from seven holes earlier but was not given clarity on whether a stroke penalty would be assessed. He ended up winning by enough to make it all moot.
On the green, Lang two-putted to complete an even-par playoff while Nordqvist — no doubt affected by the news — missed a short par putt to make bogey and officially finish 3-over for the playoff.
"It's just hard to lose that way," a visibly and understandably frustrated Nordqvist said during an interview on FOX after coming off the 18th.
It's Lang's first major championship. She was tied for second at the U.S. Women's Open in 2005 at Cherry Hills and alone in second at the 2011 Women's British Open.
"It was definitely a shame for Anna for it to come down to something like that," Lang said. "I'm ecstatic, I feel for her, but definitely it took a little bit of pressure off me."
Lang and Nordqvist finished tied at 6-under for the tournament to force the playoff. Lang was leading at 7-under before bogeying the 17th, then missed a lengthy birdie try on the 18th that would've won it outright.
World No. 1 Lydia Ko, who started the final round with a one-shot lead, had a rough middle portion of the round and finished in a four-way tie for third place at 4-under.