Tiger Woods: With Latest WD, What Does Future Hold?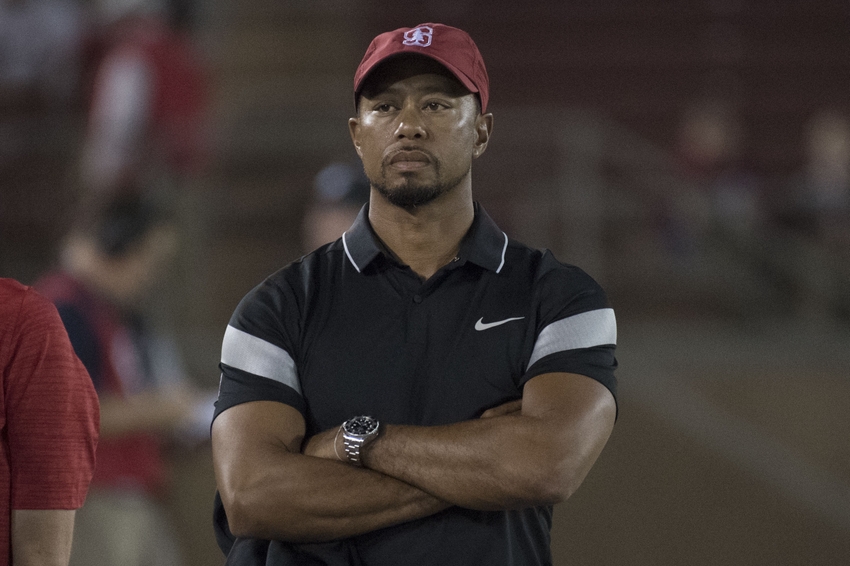 Just when the golf world thought Tiger Woods would participate in this week's Safeway Open, he delayed his return to the PGA Tour . . . again.
After committing to the tournament just a few days ago, Tiger Woods has withdrawn from the Safeway Open.
According to Golf Digest, Woods told officials he would not be participating in the 2016-17 PGA Tour season's first event. Add it to the lengthy list of tournament withdrawals for the former world No. 1.
"After a lot of soul searching and honest reflection, I know that I am not yet ready to play on the PGA Tour or compete in Turkey," Woods said via his website. "My health is good, and I feel strong, but my game is vulnerable and not where it needs to be."
Woods has circled his own tournament, the Hero World Challenge in December, as his target for a return. Perhaps that could be something of an early Christmas gift for golf fans, but the Hero World Challenge isn't known as an uber-competitive event.
However, it would certainly give Tiger Woods fans a chance to see him play again, regardless of the tournament. But how many times must we see him play the sport only to watch him leave again?
Sadly, when (or if) Woods returns, we may be listening to the same song on repeat. It wouldn't be a surprise if he leaves again sometime during the season — it's just happened too many times now, and injuries have really taken their toll on him.
However, even if Woods' time as a competitor is slipping away, he will have many opportunities to stay involved with golf. I, for one, think he could be a great Ryder Cup captain, and it wouldn't shock me if he became one sometime down the road.
I also think he can be an important player in the fight to make golf cooler. He's already got a huge following, and many people became golf fans because of Woods.
The only problem is that people thought he was so cool because of his actions on the course. Woods not only hit great shots — he also brought a level of intensity that is rarely seen in sports. Fans were in awe of this because nobody had ever seen a golfer with so much energy.
However, off the course, what can he do to make golf cooler and more accessible? His golf course design company is still young, so perhaps he'll follow in Jack Nicklaus' footsteps and become a leader on that front.
I can definitely see Woods designing some amazing short courses where anybody and everybody can play and have fun. He already created the beautiful Bluejack National course in Texas, which features "The Playgrounds," a 10-hole par-3 track that seems to be a big hit so far.
Get the FanSided App
If Woods can design more fun, affordable and accessible short courses, then he can "quietly" help make the game more attractive to younger audiences. He can even try to design some driving ranges as well, as places like TopGolf have turned the "Range Monster" into something bigger than it already was.
That's why you very seldom see driving ranges close down. They're cheap, quick to play and still let people experience the joys of swinging a golf club.
Wherever the road takes Woods, he'll still be in for quite an adventure. Even if he never tees it up again, I think he and his fans will still have a lot to look forward to.
What do you think of Tiger Woods' withdrawal? What do you think the future holds for the former world No. 1? Let us know in the comments, or you can hit me up on Twitter @ChiGolfRadio.
This article originally appeared on