Tiger Woods to make 2015 debut at Phoenix Open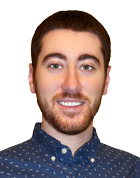 Golf's biggest name is officially headed to its loudest tournament. In a Twitter post, Tiger Woods announced — in grand fashion, I might add — that he'll be starting his 2015 season with back-to-back stops at the Waste Management Phoenix Open and Farmers Insurance Open.
This is music to the ears of golf fans everywhere as these are two of the most exciting events of the year.
Torrey Pines, of course, is the site of his epic U.S. Open playoff win over Rocco Mediate. And, Woods hasn't played in the Phoenix Open since 2001, but you can be sure the crowds will be even bigger and more raucous with him in the field when the event begins Jan. 29.
Starting my year off at Phoenix & Torrey back-to-back weeks. I'm ready to go. Should be a lot of fun. http://t.co/sRnFLf6NvM

— Tiger Woods (@TigerWoods) January 9, 2015
As if the memory of his 1997 ace on the infamous par-3 16th isn't enough to get you excited, the Super Bowl will be in town that week.
To say it will be a circus is a par-5 of an understatement.
Picture this: a wild Sunday finish followed by kickoff in the big game. Heaven for a sports fan, indeed.
Tournament chairman Dan Calihan told Scott Bordow of The Arizona Republic that he had yet to get official confirmation of Woods' entry, but described the news as "awesome."
"How cool is that. It obviously adds quality to the field. He's Tiger Woods. It'll add more fans, more excitement, more media, it'll help the TV ratings … it's just exciting for everybody. He elevates any event he goes to."
Calihan told Bordow that the tournament's single-day attendance record of 189,722 set in 2014 is likely to fall if Woods makes the cut for Saturday's third round.
"My goal wasn't to have more people show up but it looks like we might have to. It will probably mean more attendance Wednesday, Thursday and Friday and potentially Sunday too."
Adding to the storylines this year at the Waste Management Phoenix Open is the massive overhaul led by designer Tom Weiskopf.
Woods has made only three appearances at the TPC Scottsdale, but each has been noteworthy.
He was criticized in 1999 when he was permitted to let fans move a massive boulder in front of his ball after it had been declared a loose impediment. Also that year, a spectator who had been heckling Woods was found to have had a gun in his fanny pack.
In his most recent appearance in 2001, someone lobbed an orange onto the green while he was putting.
"It will be great to return to Phoenix," Woods said on his website. "The crowds are amazing and always enthusiastic, and the 16th hole is pretty unique in golf.
Woods played only nine times worldwide last year because of surgery to his back and lingering issues. In his return after four months off, he tied for last in the Hero World Challenge in Orlando, Florida.
Woods is working with a new coach. He has slipped to a No. 34 ranking and he is still not guaranteed a spot in the first World Golf Championship of the year at Doral for the top 50 in the world.
The Associated Press contributed to this report.