Tiger Woods Seen Swinging A TaylorMade Fairway Wood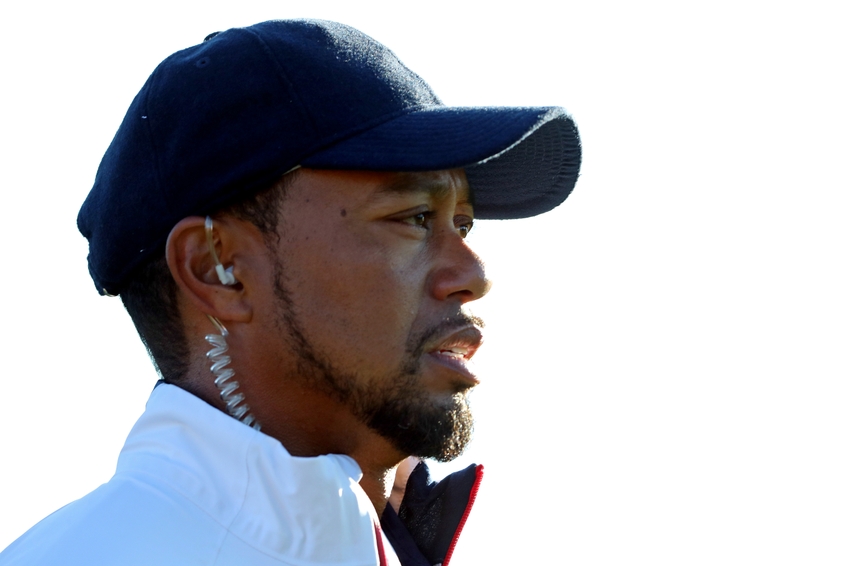 Many golfers, including Rory McIlroy have either switched from Nike clubs, or are considering it. Tiger Woods looks like he may be the next one to do so.
After the Nike club aftermath, players are slowly starting to swap sticks. That includes Tiger Woods, who was seen swinging a TaylorMade club, thanks to a clip from Golf Monthly on their Twitter account.
If Woods sticks with these clubs, it wouldn't come as a surprise, because TaylorMade is arguably the hottest company on the planet when it comes to clubs. And there's no doubt that the biggest stars in the sport, want to play with the most popular toys.
Despite Woods' struggles, a change in clubs could be good for him. It worked quite well for Rory McIlroy who wound up winning the FedEx Cup in October thanks in large part to his new Scotty Cameron putter.
The same could happen for Woods, probably not at the level McIlroy achieved, but at least becoming a "good enough" golfer again to be able to hang with the slew of new talent. Players like Dustin Johnson and Jason Day both won majors thanks to the use of Taylormade clubs.
At this point, it is a major league mind freak for fans as to what we will see when he makes yet another return. But, if you think it's going to be interesting to see him come back (again), then him using some new swords will most certainly grab your attention.
Woods has had one of, if not, the strangest fall from grace that we may have ever seen in sports. After winning the U.S. Open in 2008, things were looking up, as he inched closer to Jack Nicklaus' record of 18 majors.
After his 2009 scandal, he wasn't the same golfer for a couple of years until in 2012 where he won three times and 2013 where he won five times and reclaimed the Player of the Year award. It's incredible that it was only three years ago, and now, we wonder if he will ever even make a cut anymore.
Playing with some new clubs definitely stirs the "pot of interesting" a bit more as opposed to him using the same sticks he was already using. Had he remained with his Nike clubs, it would have almost been a "here we go again" moment.
But now, potentially using new clubs, it can change his style of play. It's tougher than you think switching from one brand to another, as there is a feel and mental adjustment period that takes place.
McIlroy busted down the walls of doubt after he switched. However, for Woods, it is nothing more than the clock on the wall, that will tell us the new chapter in this twisting tale.
What are your thoughts on a club change from Tiger Woods? Do you think it can help him like it did Rory McIlroy or do you see much more of the same play we've seen the last couple of years? Let us know in the comments section. 
This article originally appeared on