Tiger Woods: Looking Back To His Most Recent PGA Tour Appearance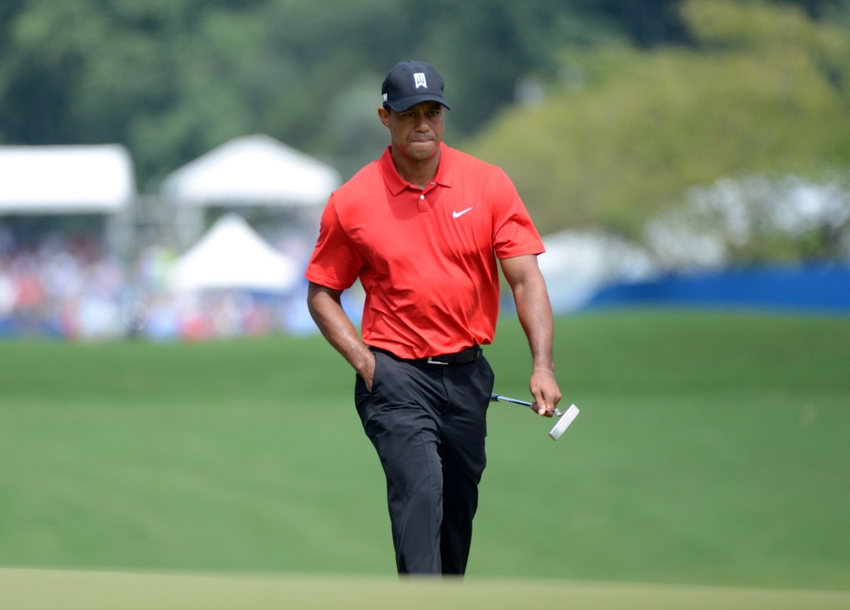 Tiger Woods is just a few weeks away from returning but it just can't seem to come soon enough.
Just a few weeks ago, Tiger Woods announced he would be backing out of the 2016-17 PGA Tour season opener. Woods originally planned to play in the Safeway Open but ultimately decided he just wasn't ready.
Now, he looks to return in early December at the Hero World Challenge taking place in the Bahamas. As some of us try to patiently wait for the return of Tiger Woods, it's also worthwhile to look back to when he was last competing on the PGA Tour.
Injuries have sidelined Tiger for awhile and as a result, he didn't play in any events during the 2015-16 PGA Tour season. The last time he was actually competing in a tournament was during the 2014-15 PGA Tour season at the Wyndham Championship which took place at the end of August in the 2015 calendar year.
Tiger actually fared quite well on that occasion as he put together a few good rounds, his first round being his best. Woods fired a six-under 64 to start off his week as he drained seven birdies to just one bogey. In the second round, he again shot another good round, adding five more birdies and an eagle to just two bogeys for a five-under 65.
In the remaining two rounds, Tiger didn't shoot as well as the first two but he avoided shooting over par. In his final two rounds, a two-under 68 and an even 70 kept him near the top of the leaderboard. Woods finished in a tie for 10th place, his only top 10 finish that year.
Although it's nice to see him compete in regular events, Tiger Woods and majors are a pair that go quite well together. Unfortunately, majors in the 2014-15 PGA Tour season weren't particularly good to Woods. He missed the cut at three of the season's four majors. He was gone before the weekend at the U.S. Open, the Open Championship, and the PGA Championship that season.
Despite struggles at those three, Woods not only made the cut but had a pretty good finish at the Masters. A five-under tournament score was good enough to place him in a tie for 17th in the season's opening major. Although it was a good finish, the last time he actually won a major championship was all the way back in 2008 when he bested Rocco Mediate in a playoff at the U.S. Open.
It is yet to be seen when Woods will compete in a major again but seeing him in the Hero World Challenge should be refreshing. As for now, we still await his return while reliving the great golf he gave us in years past.
This article originally appeared on