Tiger Woods Inks Deal with Monster in Advance of World Challenge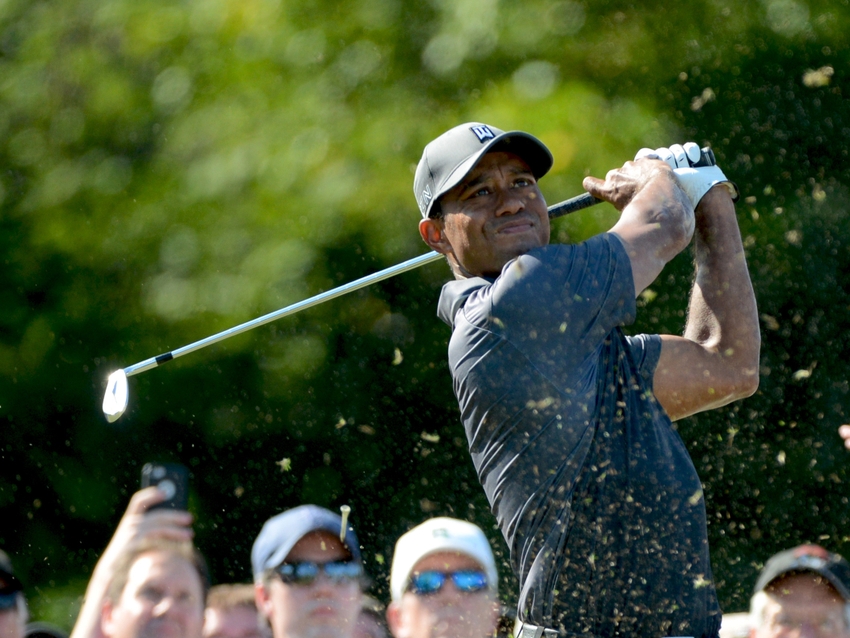 Tiger Woods is back, and he's bringing a new sponsor with him.
After a 15-month hiatus from competitive golf, Tiger Woods is finally making his return to the scene this week at the Hero World Challenge, an event hosted by the 14-time major champion himself. While the 40-year-old has become associated with numerous brands over the years, you might notice a new logo on his bag if you tune in this week: that of Monster Energy.
The news was first reported by Darren Rovell of ESPN. While neither Woods nor Monster Energy has confirmed the deal, Woods' agent Mark Steinberg did indicate that a new sponsor would be unveiled at the event. It will join Nike, Hero, Kowa, Upper Deck and Rolex on Woods' current roster of endorsements.
Monster's will be the seventh logo Woods has carried on his bag over the years, joining Titleist, Buick, AT&T, Nike, Fuse Science and MusclePharm. Earlier this year, MusclePharm bought Woods out of their endorsement deal, citing a desire to trim company expenses.
Monster has been on the market since 2002, specializing in energy drinks and other beverages. Over the years, the brand has become known for supporting a number of extreme athletes and sports, including skateboarding, snowboarding and BMX. While they've dabbled in golf by hosting the Monster Energy Golf Classic, an annual charity event in Las Vegas, Woods will be the first golfer to take them on as a sponsor.
While Woods' schedule for the 2017 season remains to be seen, his latest move could end up being great for the sport of golf. Monster is popular among younger generations, especially those with an interest in extreme sports. We've already seen Rickie Fowler captivate a portion of this crowd with his fearless style and motorcross chops. Aligning himself with a brand like Monster can only help Woods as he prepares for a return to regular PGA Tour action.
While the Monster deal made headlines, it's not the only bit of equipment drama surrounding Woods at the moment. According to CBS Sports, he will play the World Challenge using Bridgestone balls. However, his search for new clubs in the wake of Nike Golf's departure from the scene will continue — if and when he does decide to make a switch, expect it to be the biggest equipment news we've seen in a long time.
What do you think of Tiger's new deal with Monster? Let us know in the comments, and keep it here at Pro Golf Now for more Tiger Woods updates.
More from Pro Golf Now
This article originally appeared on