Tiger Woods Commits To Hero World Challenge, But Will He Play?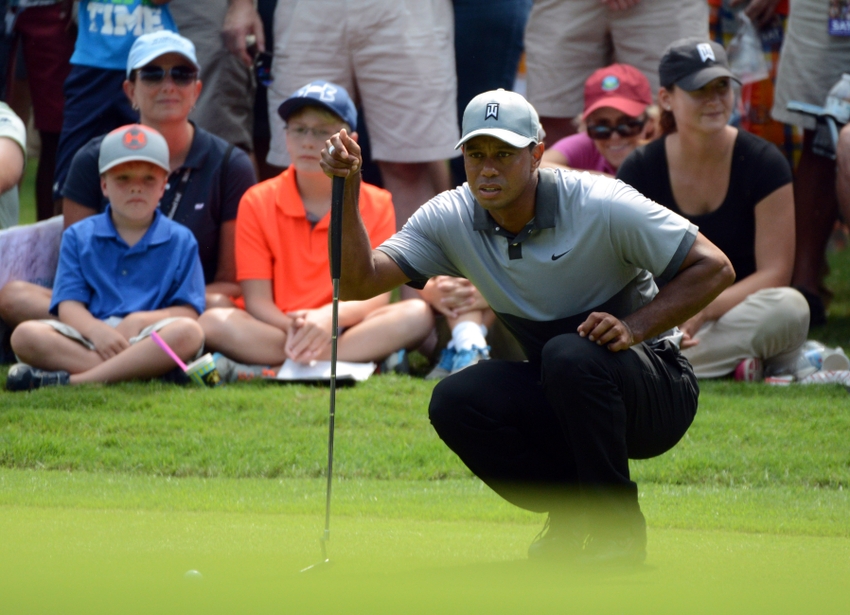 Tiger Woods reaffirmed his plans to return to competitive golf last week, but will he play as planned this time around?
Fans and foes alike have been waiting to see Tiger Woods prowl the golf course competitively since the Wyndham Championship back in August of 2015 and their wishes are coming true — maybe.
Earlier this week Woods committed to playing in his own limited field Hero World Challenge to take place at Albany in Bahamas from Dec. 1-4.
"I am excited to make my return at the Hero World Challenge at Albany and play in this terrific tournament," Woods told USA Today.
But should we believe him?
It was just one month ago that the former world no.1 committed to playing in the Safeway Open sending the golf world into a ruckus.
More surprising than his return, however, was how quickly the excitement was quashed when just three days after the PGA TOUR announced his commitment Woods went on to withdraw, not only from the Safeway, but the Turkish Airlines Open as well.
"After a lot of soul searching and honest reflection, I know that I am not yet ready to play on the PGA TOUR or compete in Turkey," said Woods in an official statement on his website. "My health is good, and I feel strong, but my game is vulnerable and not where it needs to be."
This isn't the first time Tiger has underestimated the "vulnerability" of his game. Who can forget his return to this very same Hero World Challenge in 2014? Remember, the one where he duffed two back-to-back chip shots and made us all feel a little bit better about ourselves?
Or how about his withdrawal from the 2015 Farmers Insurance Open where he blamed his poor play on the reluctance of his glutes to fire?
There seems to be a pattern over the last few years whereby Woods returns to golf at a much too early date, and he's come to acknowledge this is an issue.
"It was difficult missing tournaments that are important to me, but this time I was smart about my recovery and didn't rush it," he said in September this year.
So the question remains, will we see Tiger back at the Hero World Challenge in less than a month's time or will he find his game is still too vulnerable?
As host of the tournament, he has extra incentive. But Tiger has struggled to balance what he hopes to do with the reality of what he can do in the past, and the reality might just be he's not ready.
Do you think Tiger will play in the Hero World Challenge? Comment below and let me know.
This article originally appeared on